Twitter
How to Change Sensitive Content on Twitter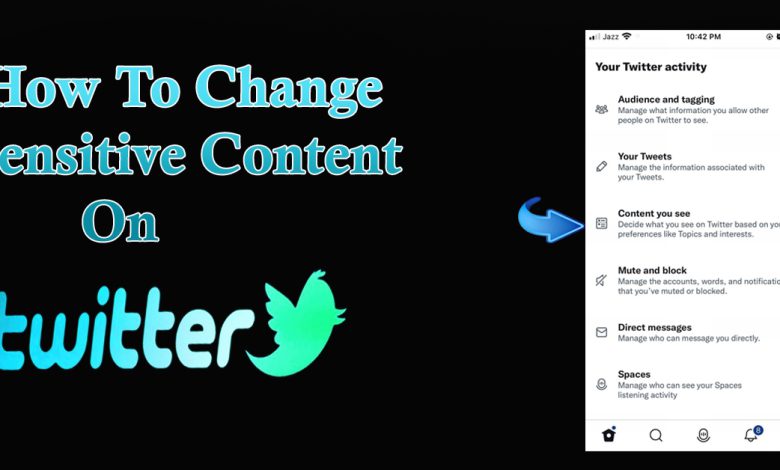 Twitter is a very well-known social media forum where you can really find anything, involving informative Content, entertainment news, and also, capable sensitive Content.
What Is "Sensitive Content"?
The sensitive content of Twitter involves tweets that contain adult content, nudity, and brutality from kids or juveniles and also include threatening messages. Twitter puts an effort to filter such tweets and stop spreading sensitive content. But on the other hand, some users want to approach such sensitive content to add some excitement to their life and they don't admire seeing the warning. If you want to change sensitive content on Twitter then this article is a must-read for you.
A Sensitive Content Warning Flag on Twitter:
Twitter Sensitive Content warning flag indicates such content that not many of the users want to see because of the violence or any content that violate humanity. Twitter is one of the social networking sites that take strict action against the violation of the rule as compared to the other social networking sites like Facebook and Instagram. They try their best to exclude extremely gory content or content that indicates sexual violence, and illegal Content.
Whenever any user tweet contains explicit or sensitive content Twitter shows a warning by such statements as "This media may contain sensitive content", "This profile possibly contains sensitive content," or " Only 18+ users can see this content".
If your posts contain any explicit or sensitive content so it would be appropriate for you to flag your account. This could be terrible it precludes the chances to be suspended by Twitter. Once your post is flagged you will not appear in the search bar and very high chance that your post will not get much exposure.
Method to Change Sensitive media on Twitter on Mobile Device:
Step 1: First of all, open the Twitter app and do login into your Twitter account.
Step 2: After logging in to your account go to the left side of your phone screen and tap your "Profile". Then just click and open the Settings and Privacy option. Next, click the "privacy and safety" so that you can access your account settings.
Step 3: On the similar, there is an option of "Privacy & Safety" click on that. Select the option of "Content you see". This option helps you to choose your preferred content on Twitter.
Step 4: The option "Display content that may contain sensitive media" is available so unmark the option to turn off the sensitivity of the content.
Method to Alter Sensitive Content on Twitter on Desktop:
Step 1: Firstly, open any browsing web and do a search for Twitter.com. Simply log in to your account.
Step 2: On the sidebar menu the option of more is available so click on that.
Step 3: Just open the Settings and Privacy option. Next click the "Settings and Privacy" so that you can access your account settings.
Step 4: Apply the same procedure here. The option "Display content that may contain sensitive media" is available so unmark the option to turn off the sensitivity of the content.
How to Show "Sensitive Content" in searches?
Mostly Such posts that contain Sensitive Content are camouflaged from searches. Twitter allows its users to enable or disable them it totally depends on your preferences.
For these changes, you can follow the instructions given below.
Step 1: Browse Twitter and open the site on your device. After login click on the setting and privacy option. Then choose the Privacy and safety option. The option of "Content you see" will be available there so click that.
Step 2: Go to the Search Settings.
Step 3: You can see the option of "Hide Sensitive Content" and unmark the box.
Note: These features are absent on iOS devices.
Procedure to Eliminate the Sensitive Content Warning for Your Own Tweets:
Often, posts that do not even contain any sensitive media on Twitter flag such tweets. This activity increases the chances that might your account get blocked.
This article can help you to know how to turn off the sensitive content messages for your own tweets.
Step 1: If you are using Android then go to the top left of the screen and click on the navigation menu. Then go to "Settings and privacy".
The iOS device users after login into the account click on your profile and have to tap on "Settings and privacy".
For Desktop, three doted option is available on the navigation bar so click on that and select "Settings and privacy".
Step 2: In the menu Select the Privacy and Safety option. Scroll down and glide the bar to the left next to the Mark the option of "tweet including contents may be sensitive" this is specific for android.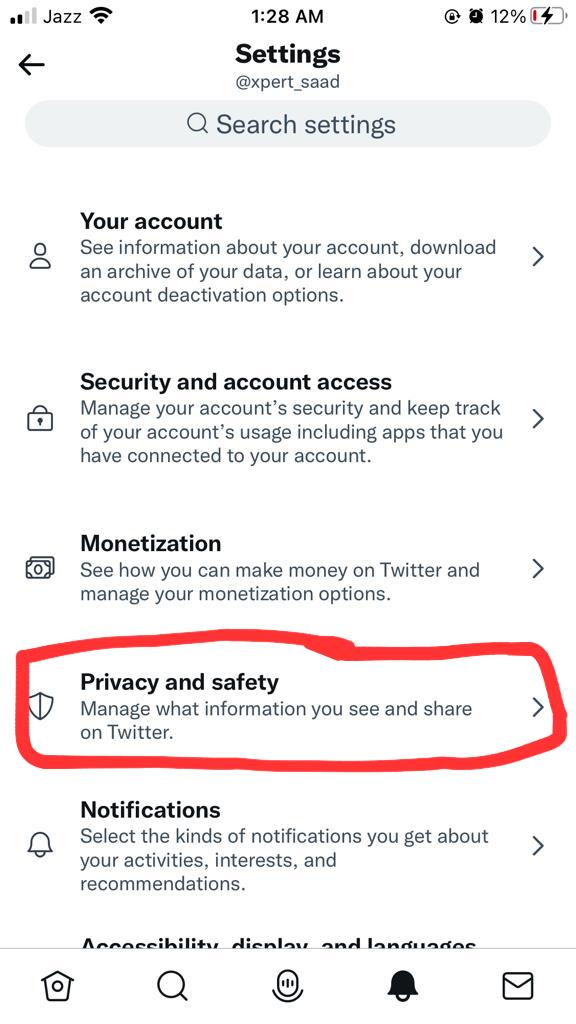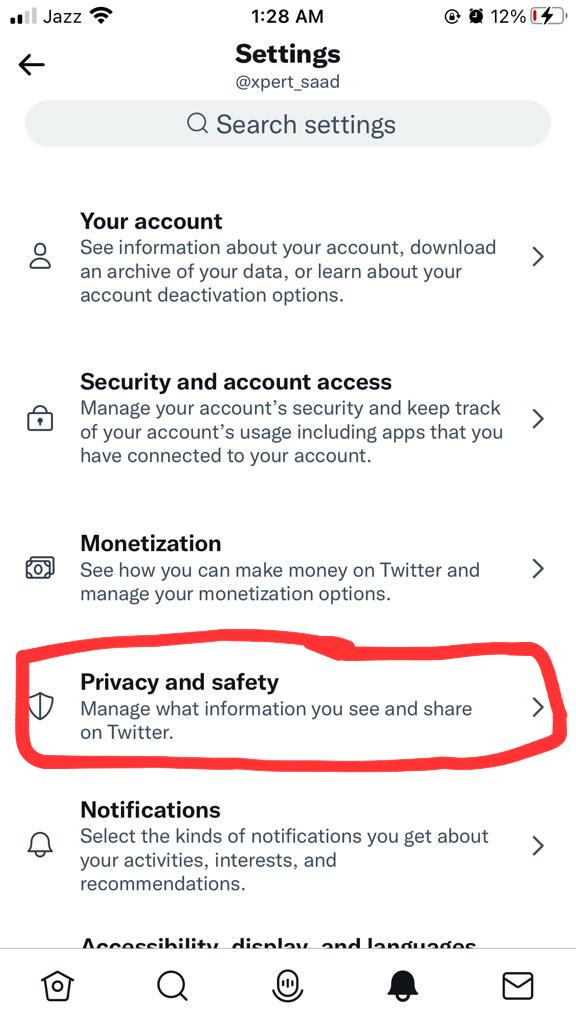 For iPhone and Desktops, click Privacy and safety> click your tweet>uncheck the option next to Mark media you tweet as containing sensitive material.
Setting media contributes to the sort of media you are posting. It also assists you with the type of content that fascinates you.
What if I don't change my media settings and post sensitive media?
If any of your tweets contain explicit content. it will be sent to Twitter for evaluation. If they find that media is probably not marked sensitive at the time of upload. They will take serious action under Twitter regulations.
In the case of live video, they will delete the entire content. If your post was not labeled sensitive content Twitter will tag the media as being capable of sensitive.
What happens if my profile image and content are in violation of the Twitter Rules?
If your profile image contains is against the Twitter rules or you are posting sensitive content without a media-settings for a once they may temporarily suspend your account. But if the violation remains to continues, they will suspend your account permanently.
Can I appeal a decision made by Twitter?
If you want to appeal against the action then login to your account and submit an appeal here.
Conclusion
This article assists Twitter users to learn about the facts related to sensitive content. So, they can protect their account from getting y to suspend. This article covers each and every aspect of the media setting.