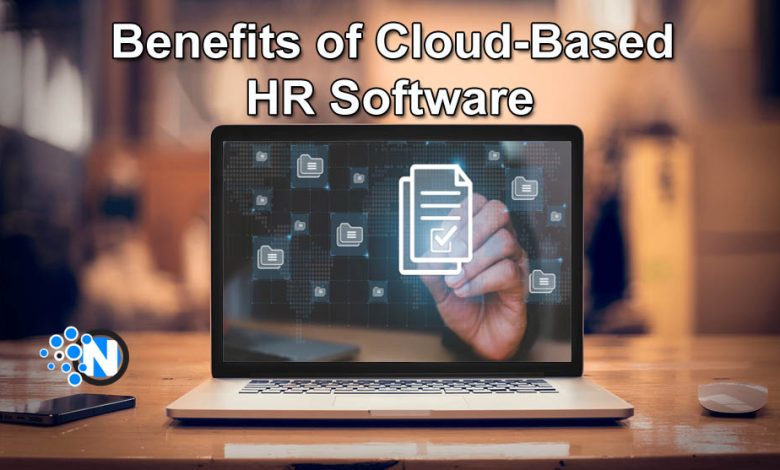 Organizations and businesses are continuously looking for sources and methods through which they can streamline their hectic tasks. Additionally, they are seeking strategies that can bring operational efficiency and empower their workforce. Cloud-based human resource (HR) software emerged as the top solution for companies to pocket all these outcomes by developing an agile and flexible functional strategy. In this way, they can go ahead of the competition. We have developed this guide on the exclusive benefits of using such software for businesses. You must leverage the power of one to get incredible results.
Benefits of Cloud-Based HR Software
After researching the web extensively and understanding the impacts of HR software on businesses' performance and functional structure, we have enlisted some key points in the under-section. Understand them well so that you can make the most from the tools you will have for your company.
1 – Centralized Data Management
Centralization is essential for organizations because it allows cross-functional teams to synchronize. HR software enables all the teams to carry out their vital tasks more collaboratively. As a result, they can perform all the critical tasks more speedily and effectively, which will take the company's progress to an advanced level. Additionally, it eliminates the need to save the data on different platforms, which will reduce the expenses significantly and ensure accuracy.
2 – Enhanced Accessibility and Flexibility
Cloud-based HR software provides HR professionals freedom from traditional office-based systems and working dimensions. Now, they can work on a remote basis through online platforms. It not only brings them comfort but also allows them to go out of the box and access any application and data for better functioning. Ultimately, you will get massive perks, which could be impossible otherwise.
3 – Cost-efficiency
Traditional HR software requires high-end computing gadgets to operate, increasing total expenses. Furthermore, they require continuous maintenance and upgrades with time to work correctly. Thus, you must allocate a significant portion of the budget for them. On the other hand, cloud-based software can work even on low-end systems, ensuring you save money from spending on the latest computers or PCs.
4 – Scalability
Business is changing and evolving rapidly and speedily, which makes it immensely important for companies to work strategically and accommodate the changes. By discarding the use of traditional tools and leveraging the power of cloud-based HR software, you can make sure to work on the latest changes and trends without putting any pressure on the resources. This cloud-based HR software can eliminate the need for massive upgrades and replacements, increasing the profit-expenditures gap.
5 – Automated Workflows and Processes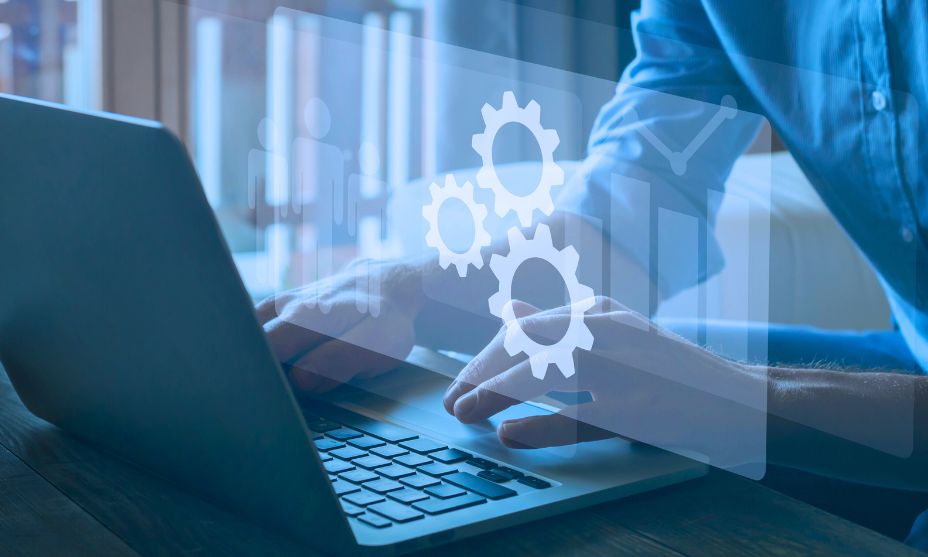 Automation is becoming part and parcel of businesses because they are actively looking for a strategy to streamline different hectic tasks and accomplish them swiftly. Utilizing the power of cloud-based HR software enables companies to process activities such as payroll management, employee onboarding, and performance reviews. Consequently, it reduces the workload of an HR professional and helps him work on other necessary steps.
6 – Improved Collaboration and Communication
Effective communication is the primary key to success in this fast-paced world. Communicating the right message at the right time in the right way will lead the specified sections to work accordingly. Hence, they can come up with efficient results which can stun the whole world. Cloud-based HR software provides these benefits by developing a collaborative environment within the company.
7 – Data Security and Compliance
Security concerns are significant when dealing with sensitive information about human resources. You may get caught in hacking and stealing activities, which can spoil the whole charm. However, cloud-based HR software comes with numerous built-in security measures that offer encryption to your stored files and multi-factor authentication to prevent unauthorized supply. These measures can deliver security and help you regulate with essential security compliances.
8 – Real-time Analytics and Reporting
A fully customized cloud-based HR software helps you learn about the critical analytics related to your audience and company's performance in this competitive world. You can generate comprehensive reports to understand the areas that are lacking. Hence, by creating a proper strategy, you can focus on eliminating it thoroughly. HR professionals can help you find the key trends as well as enable you to make informed decisions to enhance overall organizational performance.
9 – Talent Acquisition and Recruitment Optimization
Another key benefit of cloud-based HR software is that it smoothens the job recruitment procedure. You can automate the job posting as well as the candidate selection process with the help of these tools, as they incorporate machine learning algorithms. Further, artificial intelligence brings immense efficiency into your systems and works with other associated devices to attract and retain top talent in this landscape.
10 – Employee Self-Service Portals
Cloud-based HR software solutions provide another incredible advantage in the form of self-service portals that allow employees to manage their personal information and access pay stubs. Also, they can perform several essential tasks like sending leave requests and participating in training programs automatically. It not only brings massive comfort to the workers but also reduces the burden on the HR administrator as he has to process fewer applications.
11 – Enhanced Employee Engagement
In today's fast-paced world, business is getting immensely boring as employees have to work extensively without getting a sigh of relief. It reduces not only their working capabilities but also their engagement and focus. By utilizing the power of HR software, you can ensure that the workers will find some comfort and relaxation during their work, taking their experience to another level.
Final Verdicts
Cloud-based HR software has delivered massive perks to businesses and organizations to streamline their activities and carry out all the colossal tasks more precisely and accurately. Through centralized data management, enhanced accessibility, and automated workflows, you can improve your performance and save enough time to focus on other productive activities to overcome the competition. Moreover, the strategic implementation of these software solutions will help you make informed decisions and produce more consistent results. All these benefits will ultimately result in an efficient organizational structure and increased revenue.