Business
How Small Businesses Can Achieve Global Recognition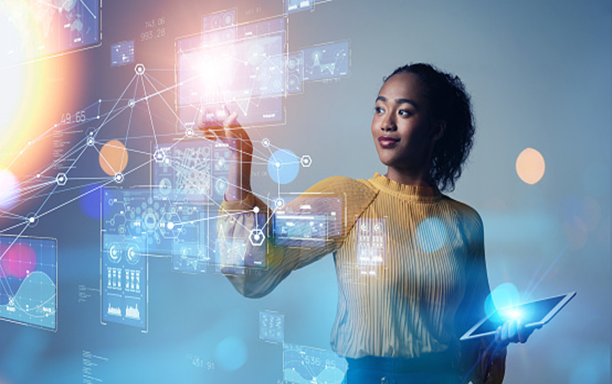 When entrepreneurs start their businesses, they have big dreams and envision propelling their start-ups to success. Such visions are valid. Some conglomerates began as small enterprises before attaining global recognition. Many people imagine that achieving global reach is about the size of the enterprise.
However, some small-sized businesses have achieved a global footprint because of digital platforms. The platforms access markets where the company does not have a brick-and-mortar office. Research shows that 95 percent of the world population lives outside the US, providing a massive international market reachable through virtual means. 
The opportunity for global reach is a reality for small businesses as markets become more accessible through digital marketing and selling efforts. As a small business owner, you can develop strategies for achieving global impact without necessarily growing your company to the stature of multinational firms. Some methods that are tested and proven in helping small brands gain international recognition are as below.
Small But Big
You can develop an image of a "small but big" business for your company. Your company may be small in aspects like asset base, the number of employees, offices, etc., but huge in global recognition and market access. Achieving such a feat is made seamless by contemporary advertising and marketing practices.
Digital marketing techniques enable companies to spread awareness of their products and services to people globally. The methods include email, web-based advertising, social media, multi-media, etc. Digital marketers use data analytics to profile people in various geographic regions and discern their needs.
You no longer have to invest resources to travel to other regions to sell your products and determine market feasibility. You can leverage available digital platforms to get access to markets in areas you have probably never traveled to yourself. E-commerce has also made it possible for your target market to buy your products online in an end-to-end acquisition mode.
The channels have online catalogs for goods, shopping carts, and options for online payments. Shipment solutions are also readily available in some e-commerce platforms that organize for delivery of goods to consumers anywhere in the world. Additionally, you can optimize your website and transform it from a business profile-only display to a powerful tool that consumers can engage with anywhere in the world.
Local Not Import
To create an impression of a big company, you must give your business a global outlook image. Aspects like signage, window stickers, display signs, etc., must project a multinational enterprise image. The products should similarly have professionally branded add-ons. For example, design market-standard labels through sticker rolls with an international appeal.
Even if you are yet to venture into the global markets, evoke a global brand appeal. Such an approach will also give you mileage in your local market. Your local target market will feel they are buying superior products and opt for them instead of going for imports. When you go global, the uptake will naturally be high.
Globally Known
A global reputation is one coveted by several players, including large corporates. Such a reputation is achievable with the right strategy and focus. It is not about how many resources you have but how you invest them. As a small business owner, know the budget at your disposal and plan with it.
There are several cost-effective ways to achieve a global reputation, and you need not worry about breaking the bank. Methods like Search Engine Optimization (SEO), blogging, and having a social media strategy have worked wonders for many organizations in unlocking global reach.
SEO
Usage entails enhancing the visibility of your website/web pages to online searchers. The internet has made the world a global community that converges online to look for information or browse various websites. Adapting SEO strategy means you develop content on your web pages that is easily accessible online. Using specific keywords on content, updated & authoritative info, short URLs, etc., helps to optimize websites.  
Blogging
Blogging is a strategy to enhance brand awareness and improve the rankings of product pages. Select blog topics strategically based on subjects of interest to your global target market. Develop blog content relevant to the audience and incorporate backlinks to your web pages.
Social Media
Social media transformed from a social interaction-only platform to a channel where businesses trade and spread awareness. Having a social media strategy means you have a method of determining your target market, engaging with them, and making sales on social platforms.
As a small business, you need to be concise about the type of market you would like to go for if you are venturing globally. Remember, you do not have the luxury of huge budgets and too much leeway for failed attempts. Segment the broad international audience and discern a low-hanging fruit your enterprise can cash in.
Fortunately, data is readily available to help you segment the market and discern the unmet needs. You must provide a unique proposition to compete globally. Many organizations in your sector are trying to reach the same market, so aim to capture their attention first and fast. Also, appreciate that you are contending with different cultures and customize products for each market segment you choose to serve.
Achieve Global Recognition As A Small Business
Being a small business need not relegate you to local presence only. Open up your small enterprise to the world and take up your space with other multinationals serving similar markets. You may not have the financial muscle of the corporates, but that does not stop you from developing a strategy that delivers competing recognition.