Business
How Remote Work Trends Are Shaping Real Estate Demands?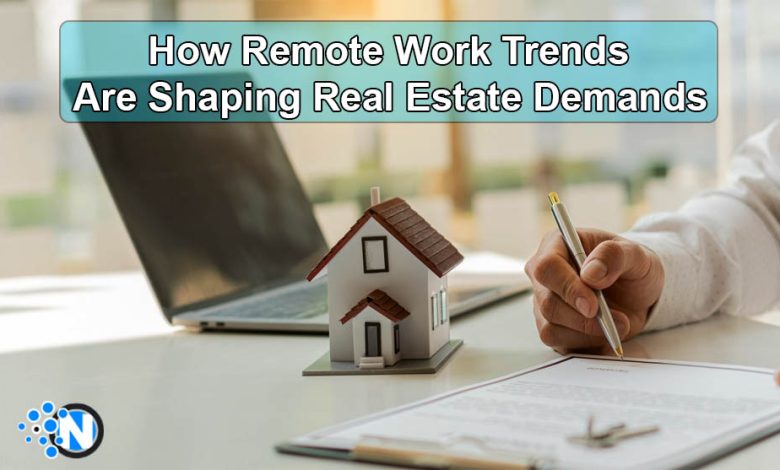 Remote working has been the top strategy in recent years to work more productively and efficiently. It has profound impacts on every industry because of its cost-effective outcomes, pushing companies to improve their profit margin by reducing their main expenses. Real Estate is also no exception, as companies and organizations are reconsidering their location arrangements according to their requirements. We have developed this guide to let you know about all the potential impacts of remorse work trends on real estate demands and how this approach is shaping this industry.
The Rise of Remote Work
There could be several reasons behind the rise of remote work. This transition has revealed many new ways for companies to attain more success, leading to continuous growth in this highly competitive environment. We have detailed some critical factors that are mighty effective in the rise of remote working.
Technological Advancements
Technological advancements have played the most significant role in the success of remote work. With so many collaboration and communication tools, employees can easily receive all working insights to add them to their work. As a result, they can perform their activities by sitting anywhere just with the help of an internet connection. Further, video conferencing, cloud-based document sharing, and project management tools become indispensable for remote working.
Employee Preferences
It is essential to note that remote working gained popularity during Covid. After the pandemic is over, some employees still show the desire to work remotely because of its incredible benefits and flexibility. By working in a customized and more personalized environment, they are capable of accomplishing their tasks well on time, benefiting both their company and their mind. Thus, remote working has become famous over the years.
Cost Savings
Cost saving is another feature of remote working that has made it so much more popular in recent years. It benefits not only employers but also employees. Employers can save expenses on buying offices and gadgets. Similarly, employees don't need to make transport expenses and work attire. As a result, this cost-effective strategy helps both to improve their profit-expenditure gap.
Remote Work Impacts on Real Estate Demands
Shifting the trend toward remote working has significant impacts on the real estate demands and has revolutionized it quite incredibly. In the under-section, we have detailed all the points, highlighting them.
Reduced Office Space Demand
Office space is the biggest area of expenditure for a company. With the rise in global inflation, the property rates reached sky-high. Thus, companies are facing a potential fall in the overall profit. On the other hand, the shifted trend to remote working potentially reduced the total number of staff members attending the office physically. Consequently, there will be less demand for office space, allowing companies to shift to other small offices or shared spaces, decreasing total expenses to a greater extent.
Hybrid Working Models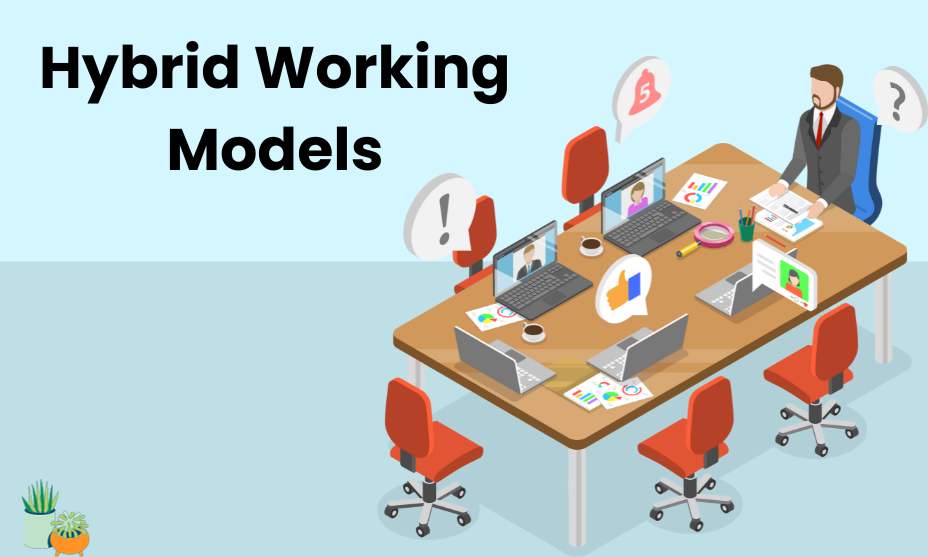 Instead of completely shifting to remote working, some companies have preferred utilizing the power of a hybrid working strategy. It combines remote working with physical working to establish transparency and trustworthiness between the workers and employers. Thus, hybrid working has also impacted the real estate demands. Some companies are biased toward co-working spaces where they can share their space with other people and accommodate their employees. In this way, they can interact with their workers to understand their working approach and save their expenses simultaneously.
Office Location Shifts
We described previously that global inflation had hit the world in a very unorthodox fashion, causing increases in the price of everything, and properties are no exception. Therefore, organizations have started reconsidering their location shifts. Some are moving toward rural or suburban areas because of low prices of land. Conversely, some have started their offices in residential areas, leading to reduced costs and providing employees with a better work-life balance.
Increased Demand for Home Office Space
In the previous section, we have hinted at this business strategy to reduce expenditures. Real estate dealers continuously face pressure from big companies and organizations to find a suitable place in residential areas. As a result, they can set up their campaigns to work in a less-expensive environment. Although it could be challenging to get such places, some house owners rent their homes to businesses to earn mutual benefits.
Migration Patterns
Migration patterns have also been revolutionizing over the years because of the rise in remote working trends. Previously, people traveled to big cities to be physically present in the office. But now, the scenario has changed completely as people are allowed to work in a virtual environment. Most are moving to less-populated rural or suburban areas to reduce expenses. In addition, such small areas are famous for wide and more spaced houses, lowering the costs of living and better quality of life.
Expansion of Vacation and Second Homes
Remote working has enabled people to work remotely and in the comfort of their homes. However, working within the same environment may spoil the whole charm of working, resulting in decreased productivity and efficiency. Therefore, some people are more biased toward purchasing vacation or second homes in desirable locations to use as remote work hubs. As a result, this trend has posed significant impacts on real-estate demands.
Housing Development
The decreased demand for commercial real estate has opened new opportunities for residential real estate marketers to use the location and office building for housing purposes. Thus, they are getting exceptional benefits with the increased rise in remote working. Above all, some people are looking for comfortable spaces where they can work more productively. So, you can cater to their preferences for more productivity.
Final Verdicts
The rise of remote work trends has seriously impacted real estate demands as companies' and individuals' preferences are revolutionized. Commercial locations are emptying because of the reduced staff members and, ultimately, low space demands. On the other hand, there is a significant rise in the work of developers contracting co-working space. Similarly, residential real estate owners have experienced a surge in their business in recent years, leading to increased wealth and popularity. As this trend continues, it will shape this industry correspondingly.