Computer
Optimizing Workflow and Productivity: How Managed IT Services Can Benefit Your Business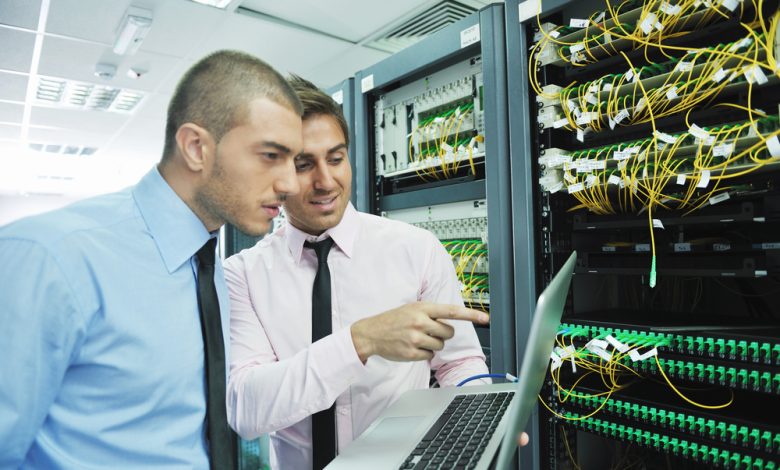 Businesses are investing in technology and digital transformation to help optimize workflow processes far more today. The world's digital transformation market will reach $6.78 trillion by 2029.
Nowadays, business owners understand the need to be more adaptable to change after the pandemic. This means optimizing workflow processes, leading to a surge in the need for managed IT services.
IT-managed services are being used by small and large businesses to outsource specific network-related tasks, but they can provide other benefits too.
How can a managed IT service assist with optimizing your processes?
IT support for many people means someone you call to fix your computer or update some software you need. But, IT-managed service providers do far more than just tell you to turn your computer off and on again.
They can stop data breaches by discovering network weak points, advising and helping to implement complete system overhauls, and providing secure cloud storage solutions. Ascendant Technologies provides a comprehensive set of services, ranging from risk assessments to training and managed security, to protect their customers from cyber-attacks.
One San Diego managed IT services provider points out that a good MSP will maintain and monitor the overall computer infrastructure which includes networks, systems, and servers. They will also seek to understand how your company operates, ask relevant questions, and ascertain how they can best assist.
By understanding your business they will be able to create a plan that will streamline your IT infrastructure, allowing for higher levels of productivity, and reduced costs. An optimized workflow will make your company more efficient, and this can be achieved through managed services.
How can workflow be improved?
Depending on what your business is involved in, a workflow pattern might include the following areas:
Supply of raw materials
Manufacturing
Packaging
Warehouse
Transportation
And there will also be space for these:
Marketing
Sales
Accounting
This is a highly simplified group of departments, but for any business, there will be some kind of workflow chart that includes these parts of the company, and more. The problem is that many businesses suffer from transparency between departments with a lack of communication.
A quality IT support service can improve workflow processes by looking at the following areas.
Compatible cross-departmental systems
An MSP can research the various options on the market and put into place a plan for a system that operates across all departments. You may need to bring in an ERP consultant for extra assistance here, but the benefits can be immense.
Many companies are operating different systems in each of their departments that are incompatible with each other. This means that they cannot 'talk' to one another and share data.
This leads to a lack of real-time data analysis, and transparency, and can end with different reports coming from different departments. The same work tasks could be carried out by different departments wasting time, and the margin for error will be increased.
An IT MSP can help you to implement a business-wide system that allows for real-time analysis and reporting. This means that supply issues, low stocks, and bottlenecks, can be spotted instantly. Then instead of guessing in the dark, data-driven decisions can be made.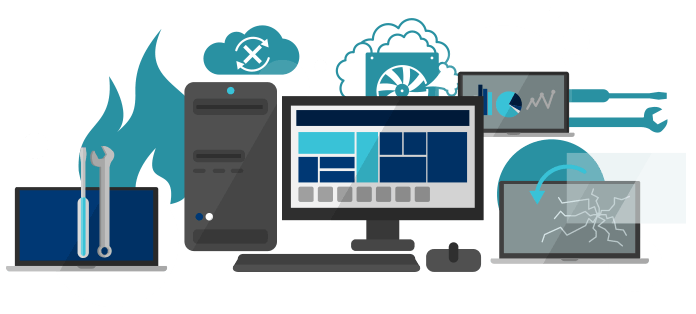 Automate tasks
MSPs will try and use your existing systems and software where possible. This helps to bring down costs. Yet, they may recommend introducing some software to enable automation.
Once they establish where your business needs optimizing, an MSP can research relevant solutions such as automated financial services which will result in fewer errors and will save money over time.
Real-time monitoring of the network
Proactive IT MSPs will work around the clock to ensure constant monitoring of your network and potential risks. This will result in less downtime and quick responses to DDoS and other cyber attacks.
If you have more uptime then your workflow procedures will be able to continue unhindered.
Help you to be compliant
If you are operating internationally, you need to be compliant in many areas. While being compliant won't improve your workflow, it could stop you from going completely out of business.
Just because you are operating from within the states, doesn't mean you can ignore GDPR compliance. Your IT support will help to ensure you don't suffer breaches that result in hefty fines.
Lesser data breaches can result in fines of up to 10 million euros ($10,759,700 at the time of writing), or worse.
Your employees can concentrate on their main roles
One of the main hindrances to productivity is a lack of staff. Often employees are pulled from one area to assist in another. This type of understaffing leads to dissatisfaction, a lack of trust in the employer, and a drop in productivity.
One of the perks of contracting IT support services is that your employees will be happier. Internal IT workers can stick to their mandated tasks, and improved systems will let other employees carry on being productive.
Summary
These are just a few areas that will help to improve workflow processes. By improving systems, you will see more uptime which will help improve customer satisfaction. Research has shown that businesses lose $1.6 trillion a year when customers transition to rival enterprises.
Automated services will increase efficiency, and updated technology will lead to happier and more productive employees. And network monitoring will see that your system is harder to crack by cybercriminals, which means your data is more secure.
FAQs
What is an IT MSP?
An IT Managed Service Provider (MSP) provides managed services to help businesses with their IT infrastructure and operations. They are responsible for the maintenance, management, and optimization of a company's technology systems.
How can an IT MSP help improve workflow processes?
An IT MSP can provide assistance with system integration, automation of tasks, real-time monitoring of the network, compliance guidance and more. All these services will help improve workflow processes by increasing efficiency and reducing errors and downtime.
What are the benefits of using an IT MSP?
The benefits of using an IT MSP include increased efficiency, improved customer satisfaction, increased security and greater employee satisfaction. Additionally, an MSP can help you save money by reducing IT costs and identifying areas where cost savings can be made.
What kind of services does an IT MSP offer?
IT MSPs offer a variety of services such as system integration, automation of tasks, real-time monitoring of the network, compliance guidance and more. They are also responsible for maintaining and optimizing your technology systems. With their expertise in the field, they will be able to identify areas that need improvement and implement necessary changes.
Is it worth hiring an IT MSP?
Hiring an IT MSP is definitely worth considering if you want to increase efficiency, reduce errors and downtime, improve customer satisfaction, and save money. With their expertise in the field, they will be able to identify areas that need improvement and implement necessary changes to help improve workflow processes. Additionally, an IT MSP can provide you with greater security as well as helping you stay compliant with industry regulations.
Overall, an IT MSP is a great way to streamline your operations and increase efficiency in your business. They will be able to provide you with improved systems, better monitoring of your network, more secure data storage and improved compliance guidelines. This will all lead to increased customer satisfaction and improved workflow processes.