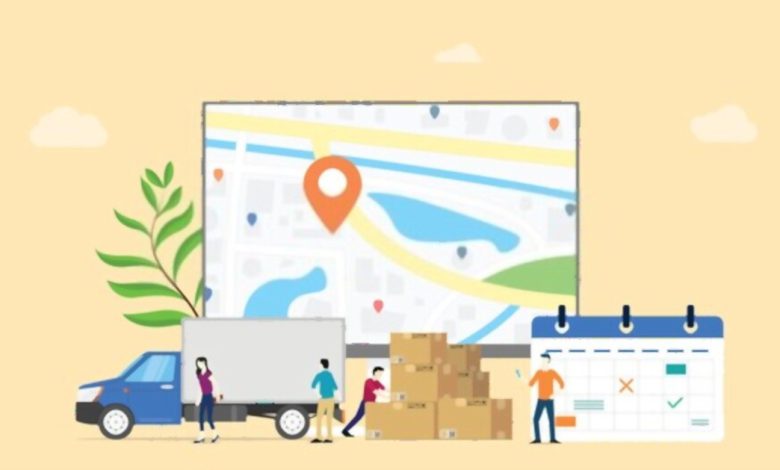 There are terrific demands for digitized solutions among the people to meet the needs of users, but the multi-services applications have covered a huge ground. It is because users gain numerous services under one roof as these platforms contain various segments of the market integrated into itself.
According to resources, approximately 72% of customers worldwide showed an interest in using super apps, which indicates its tremendous demand. And, when a discussion is done on multi-service apps, Gojek seems to be the strong contender, so you, as an entrepreneur, can help your venture beat the competition by developing an app similar to Gojek.
However, over the last decade, multi-service applications have entered the market and are ruling it. Gojek is one of them, founded in Indonesia in 2010 and is based in Jakarta. The organization also achieved the title of Indonesian Unicorn later in 2014 and is currently offering 20 categories of services to users across 8 countries. Hence, many entrepreneurs are excited to get a Gojek like a multi-service platform for their enterprise.
So, you will learn about building a Gojek like solution through some tips and a few points that help reduce the competition to some extent. Let's cover each of them one after the other.
Tips For Developing A Gojek Like App:
The startup owners are influenced by Gojek and are willing to build a multi-service application for their ventures to climb the stairs of success. Thus, here are some tips for creating a Gojek like platform stated below; consider each of them.
Market Analysis
Researching the market, which includes knowing your competitors, attributes they provide, user preferences, and specific issues which customers face in their solutions. Accumulating all such stuff would help you to know about what offerings are needed to be provided from your side to your consumers through an automated multi-service solution.
Attributes
Before building a Gojek like a solution, you need to decide on the features for your multi-service platform first. By observing the specifications of other players and their several issues, you can get an idea about certain and necessary attributes to be kept in an application. Determining the features would also help you to know the technology that can successfully implement them.
Decide Tech-Stack
Currently, there is a wide range of technology, so you have many options available for choosing the right platform to develop an app similar to Gojek, and you need to select the one that can implement the attributes you have already decided. Also, determining the tech stack would assist you in finalizing the budget for your solution.
Budget
To fix a budget for building a Gojek similar platform, you can visit the pricing pages of several development firms according to different technologies at varying costs. Hence, in this way, you can set your budget for creating a multi-service solution for your business. Also, the price is dependent on the number of features you want in your application.
Shake Hands With Suitable Development Partner
A company that delivers solutions similar to Gojek with proper use of your suggested tech stuff at affordable prices is an appropriate pick for you. So crack a deal with that firm, and ensure that the platform developed by it meets your venture requirements efficiently.
Test and Launch
It is suggestible to test the platform like Gojek from different angles after receiving it from the technology partner. You can test it manually by performing several actions that can probably put it into different situations or by using numerous testing tools. You can get several benefits from using them as every particular thing consists of some pros and cons.
When the task of testing is accomplished, you can now launch it in the application store to start receiving downloads and new orders for any category of services. Now, you might be thinking that after getting a solution like Gojek, how does it help to lessen the contest among super apps? Refer to the section stated below.
How Using an App Like Gojek Helps To Beat Competition?
Nowadays, with the rise of super apps, there are many such multi-service platforms in the market that have been launched from all over. Therefore, by getting a Gojek similar solution created, you can reduce the amount of friction between the existing players in the market to some level. To know in what ways the competition gets decreased, it is mentioned below:
Progress as a Brand Identity
Satisfying the needs of customers by deploying your business with a multi-service platform can result in its iterative usage. Therefore, it can assist an enterprise in progressing significantly and turning into reputed brands within a short time period as your venture flaunts a number of services online.
Bolstered Profits
It is evident that by receiving such popularity among the users, you will likely earn a significant amount of profit. In addition, many crucial factors play a vital role backstage. Those are customers receiving advantages of logging into a single application, elimination of needs of different individual platforms, and many other benefits to consumers through your multi-service solution. Besides that, entrepreneurs also get separate streams of revenue from various stakeholders of the application.
Scalability
As your enterprise becomes more scalable to handle any size of user traffic, which means you can efficiently perform any tasks of your venture without any issues. Also, attributes of a solution can be updated according to your business needs as you get a source code of the platform.
Attract Huge Audience
By using a platform similar to Gojek, you can attract a massive user base as there is a variety of services provided to entrepreneurs from a single solution. Moreover, using social media applications is an effective method for fetching a large number of users to your solution, and there are many ways to use social media for business. It is because they tend to spend the majority of their time using these applications, which could boost business growth significantly.
Thus, using a platform like Gojek, your venture can get the advantages mentioned above and can bolster business growth considerably.
Parting Words:
Considering the tremendous rise of super apps in the market and Gojek being on top demands in entire Southeast Asia, so you can help your venture to beat the competition by developing an app similar to Gojek. Although there is an intense requirement for these applications between consumers, so there are bright scopes open for your enterprise to gain significant conversions. In the end, it is an excellent move to shift business online by getting a multi-service solution created.