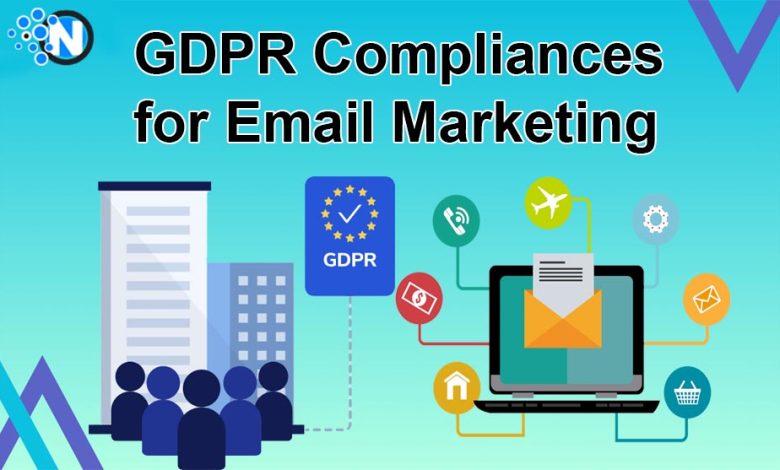 Email marketing has always been the top preference for marketers to expand their business outreach to get more customers. Owing to its immense power and cost-effectivity, more and more businesses are biased toward this approach, causing a tremendous rise in competition. Consequently, an ultimate rise in the demand for data has posed a serious threat to customers regarding their personal information. That's why GDPR has introduced some rules and compliances that must be followed. In 2023, it becomes an absolute requirement to follow them. We have enlisted all of them in this guide.
What is GDPR Compliances?
General Data Protection Regulation compliances, most commonly referred to as GDPR compliances, are the rules and regulations implemented to ensure data safety and protection in this highly competitive world. It is designed specifically to protect the privacy and security of individuals' information living in the European Union (EU) and the European Economic Area (EEA). These compliances are essential while obtaining explicit consent for data collection, appointing data protection officers, and reporting data breaches. Organizations must also conduct data processing activities to ensure that only the required data is extracted to ensure compliance with cross-border data transfer restrictions. Any failure to follow these regulations could seriously impact your credibility and position in the market. 
How Does GDPR Help in Email Marketing's Success?
Email marketing agencies must be very critical regarding users' personal information to ensure that only required data is available for use. GDPR is been very strict and allows only a smaller portion of data to be extracted and used. Moreover, the regulations are getting more and more strict in 2023. According to the latest updates, the users' data must comprise only the following things.
Name
Email address
Location data
IP address
Cookie identifier
Username
Sensitive personal data, such as racial or ethnic origin, political opinions, religious beliefs, health status, etc.
Generally, this personal data is crucial to direct your email marketing campaign. You can approach the right customers with the right name and email address. Similarly, the location and other details help you bring personalization to your messages, which are necessary for ultimate success in this highly competitive landscape.
What are the Main GDPR Compliances?
According to the data requirements, GDPR has evolved its rules and regulations to ensure higher levels of security and authorization for the data. We have elaborated on all of them in the under-section.
Lawfulness
GDPR has made it clear that you must have a valid legal basis to collect and extract data from different sources. If you are performing email marketing, you can find personal data by leveraging different tools. However, complying with the regulations such as consent, contract, legal obligation, vital interest, public interest, or legitimate interest is necessary. Otherwise, you may suffer from negative consequences. In addition, it becomes a basic requirement to inform your subscribers regarding their data usage and respect their thoughts.
Purpose limitation
Secondly, you must collect and process personal data for specific and legitimate purposes. In recent years, many incidents have been reported where customers' data is used for explicit purposes, resulting in strengthened policies by different countries. Similarly, GDPR has made it necessary to communicate with your subscribers. Additionally, you must not use the data for other purposes that are not compatible with the original aim.
Data Minimization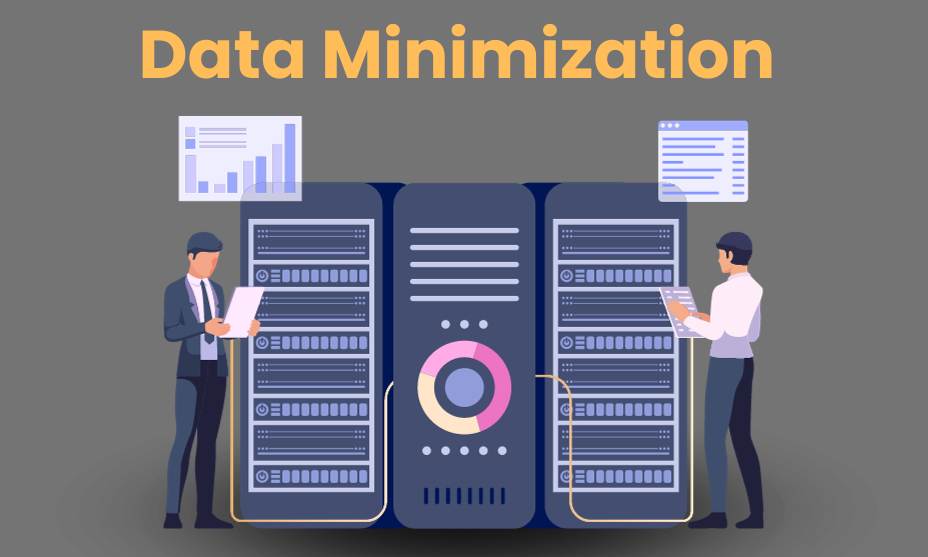 Another GDPR compliance is regarding the amount of data you obtain for Email marketing campaigns to bring personalization into your messages. The regulation authority has clarified that you must only extract the minimum amount of data necessary for your purpose. Moreover, storing the data is no longer authentic now as hackers may attack the vulnerabilities in storage tools to cause data breaches and bring losses.
Accuracy
GDPR compliance is very strict regarding the accuracy of the data subject to use in email marketing campaigns. Therefore, you should take care of this point when identifying the potential target points of your customers. Collecting the right and most accurate should be your top preference to ensure that you come with the right products to get ahead of the competition. Further, it helps you correct and delete outdated information from your campaigns to ensure transparency.
Storage Limitation
Storing the data to use them in later strategies was the most common practice in the past years for its massive perks and cost-effective nature. However, it formed the basis for several high-end threats and risks. Therefore, GDPR has announced the regulation to design a clear data retention policy and discard non-essential information to avoid data breaches and other associated disadvantages.
Integrity and Confidentiality
We previously detailed that many incidents of data breaches were reported during email marketing campaigns. Besides, research revealed the incidents of selling and buying data from unauthorized sources that cause a severe disturbance in the online market. To overcome such hazards, it is necessary to maintain integrity and confidentiality in your email marketing campaigns so you can protect your datasets from unauthorized access, disclosure, use, destruction, and alteration. Further, you must implement all the technical and organizational measures to safeguard the data.
Accountability
Lastly, GDPR compliance has made it clear for all companies and organizations to showcase their ability to follow the rules and compliances. In addition, they must be able to take responsibility for their data processing activities. As a result, the regulation authority can guarantee users with the right approach and perspectives. You must keep a record of your activities to cooperate with relevant authorities frequently and stand for your rights in case of any conflict.
Final Verdicts
GDPR compliance becomes crucial for organizations, and they must follow them in every task, with email marketing no exception. This regulation authority has announced several rules to build trust and loyalty with your customers in case you stay firm with them. Moreover, it is now a legal obligation to follow these principles. Otherwise, you may face several negative consequences. GDPR has announced the rules by considering the requirements of advertisement campaigns so you can get all the benefits with enhanced data security and user privacy protection.