Marketing
Free Email Marketing Tools for Small Businesses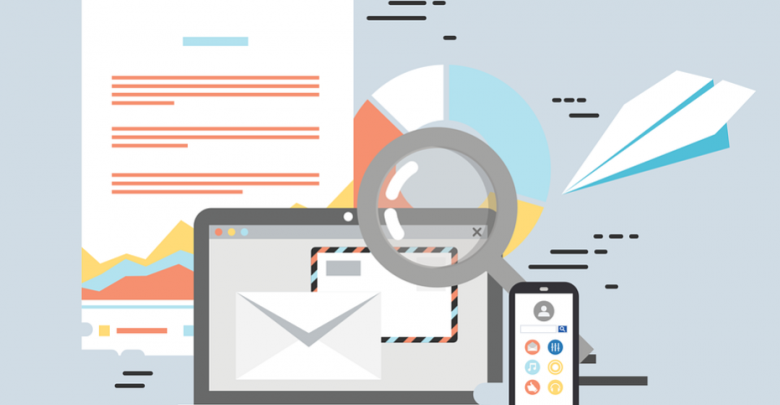 In this world of advanced technology, marketing channels and trends change over time. Some of the marketing trends come and disappear quickly but email marketing is one of the effective marketing methods that has remained the same.
It is easy to manage, provides full control and enables businesses and brands to establish direct and most effective contact with potential and existing customers. So many email marketing tools and services are available that can help businesses save time, effort and money, but the question is what makes a good email marketing tool?
What to Look for in a Good Email Marketing Tool?
As a lot of email marketing tools and services are out there, tools that you are about to use for your brand or business, don't necessarily have to be expensive. An effective email marketing tool comes with brilliant features and options to help you create highly engaging email messages for the target audience with an easy user interface. It also allows the users to send bulk emails that are targeted and personalized too. Moreover, it must be able to easily manage contacts, segment users into different groups and track overall progress to make sure your messages reach in the inbox instead of the spam folder.
In simple words, a perfect email marketing tool should be free (or less expensive), easy to manage, easy to track, designed with tracking and automation features.
Let's take a look at the following email marketing tools that are free and can work well for all types of businesses and companies.
Sender
It is one of the best email marketing tools and comes with amazing features to guarantee deliverability. It has an easy to use user interface that anyone can use without HTML knowhow. All you need to do is choose a template of your interest and modify it with essential elements like text, images video, etc. It lets you personalize your message for each customer to provide them with highly personalized email newsletters for a better impact.
The sender is designed with an excellent analytics feature that lets you track how many emails are opened the number of links clicked etc. It uses customer data creatively to help you build better buyer profiles based on their actions so you can optimize your messages accordingly to increase email open rates and for more conversions.
SendPulse
SendPlus is a multi-channel marketing platform for all types of businesses but its email marketing service is loved by marketers and small business owners. It provides users with a number of professionally designed and easy to edit email templates that can be customized in a drag and drop email editor. It comes with amazing automation features that help you set up customized emails to be sent at a specific period of time to save your time and efforts.
SendPlus has a subscriber rating feature that helps you identify the most valuable subscribers in your list so you can tailor your emails for them in the best possible way.
Mailchimp
Mailchimp is a renowned email marketing tool and its free plan provides you with basic email marketing features like email creating and scheduling etc. It is also known as a leader in the email marketing landscape as it provides you with valuable audience insights that can be used to optimize email marketing campaigns effectively.
Its feature-rich content manager allows you to create appealing and result-driven emails without spending lots of effort and time. Its automation feature also works great to help you automate emails according to the different steps of the buyer journey such as welcome emails, order confirmation, reminders and thank you emails, etc.
AutoPilot
Whether you are a beginner or an expert email marketer, AutoPilot can help you create convincing and interesting email messages with its drag and drop feature.
It comes with excellent email automation features that help users to automate repetitive tasks, like booking customer appointments, following up on sales leads, order confirmation and assigning leads, etc. Moreover, AutoPilot can easily mix your email messages with more than 100 popular marketing platforms like Facebook and GoogleAds.
ConvertKit
ConvertKit offers an excellent engaging experience as it can target bloggers, authors, and marketers. As they offer targeted email marketing services, you can create and personalize messages based on if the recipient is an existing customer or a prospect (new client).
You can also integrate your emails with almost 80 apps and platforms including WordPress, Shopify, and WooCommerce. Moreover, ConvertKit comes with an easy to use dashboard that allows users to see email marketing progress such as click-through rates, open rates, conversations, sign-ups, etc.