Business
10 Advantages of Using Field Service Management Software for Small Businesses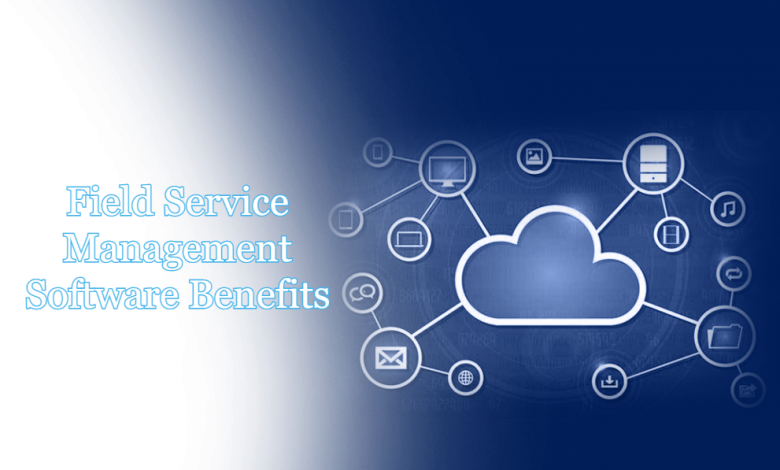 As a field service business owner, you must successfully manage your crew to earn more profit. Field service software is an all-in-one solution that simplifies the process, streamlines your business, and enhances customer service.
In a today's competitive market, field service management software for small businesses is in high demand as they fix some of the biggest problems facing the industry, such as
poor customer service 
high costs
inadequate technician productivity
concerns about safety
unorganized work history and data
So, if you are looking for more such reasons, here are the 10 benefits of field service management software for making your life easy.
10 Benefits of Adopting Field Service Management Software for Small Businesses
Schedule Jobs more easily.
Scheduling concerns are a significant issue for both technicians and dispatchers. FSM software provides real-time scheduling, informing technicians when a new job is scheduled. 
FSM software also allows you to improve appointment booking.
With these features, you can pave the best routes between jobs.
If you use windows to plan appointments, it can assist your technicians in determining the most effective order by appointment optimization.
Improve Business Efficiency
Field service software improves business efficiency by optimizing the whole business workflow. The digital processing of workflow makes paper trails a thing of the past.
Assigning jobs to staff in the field, monitoring schedules and work order status, managing invoices, and tracking technician time can be done from a single device, i.e., a tablet, smartphone, laptop, or desktop computer.
Cost-Cutting
Another advantage of employing field service software is saving costs. Using FSM software, you can save time and money by digitizing documents, reducing back-and-forth phone conversations with instant messaging, and simplifying operations.
In addition to it, field service management software can also reduce costs in the following ways:
By eliminating the need for manual work and reporting.
Improving the effectiveness of the technician's first visit.
Optimizing inventory to reduce overstock and stockout
View real-time analytics to reduce unnecessary costs.
On the other hand, field service management software isn't only about cutting costs; it is also about embracing a digital revolution in today's technology environment to provide rapid, accessible, and flexible service.
Enhance Customer Satisfaction
Almost 90% of Americans feel better customer service will enhance their business.
If you are one of them who gets complaints from clients regularly, switching to the FSM will fix your problem.
You can deploy tasks to your skilled technicians and decrease customer complaints with FSM software.
Even when you are away from your office, you may discover the most competent and accessible professionals to work on a project and send them assignments immediately from your phone.
By eliminating complaints and ensuring that all projects are delivered on time, you improve the overall customer experience.
Data Collection and Analysis
Another reason why field service software is gaining massive popularity is that it gives you the ability to track your field staff with real-time visibility, allowing you to improve the management of technicians.
Also, it gives you the ability to solve potential problems before they even occur.
For instance, when field staff and technicians have access to inventory, they will be able to keep track of all the essential stocks.
Better Communication
Almost all the customers consider leaving the service because of the poor service. And one of the main reasons for poor service is poor communication.
In light of the issue mentioned above, field service management software may assist you in resolving it by giving customer alerts, rapid notifications, a customer portal, and a self-service center, among other features. As well as helping you in increasing client satisfaction.
In addition, field service management software guarantees that documentation, diagrams, and other materials are accessible while on the field job.
This allows reps to provide customers visual clues, which improves their ability to teach and explain — which is crucial for those wanting to clinch a sale or upsell.
Keep Record of Critical Information
One of the most significant challenges for construction, HVAC, and other field service management organizations is a lack of information.
You can keep this information intact with field service management software.
Technicians can access job history and associated duties with FSM software. They may also submit photographs or papers while working and access graphic and real-time components inventories through the program.
Improve Productivity
Work productivity is a significant factor while working on a business goal. And field service management software can be the right tool for achieving your business goal.
Field service management software comes with a simple dashboard that you can use to track field technicians out in the field in real-time.
With FSM software's geolocation and GPS tracking features, you can also use the software to collect customer data on time and eliminate the need for technicians to visit business premises to manage documents.
This way, field technicians can save time and improve productivity when working on projects with strict deadlines.
Enhance Payment Processing
Payment processing is the primary aspect of every business, yet many organizations disregard it. So, if you want to guarantee that your payments are made on time and handled efficiently, field service management software can be the way to go.
The best field service software for small businesses can make your payment process easy and allow you to take payments through several methods, including in-person, over the phone, and even online.
This app automates recurring payments for clients who need a payment plan or streamlines billing service with a few clicks.
Ensures Technician Safety
Field technicians frequently operate in challenging, hazardous conditions that require extra precaution.
So, you can ensure safety using field service software by checking safety standards, equipment requirements, and security measures before beginning a project so they can do their responsibilities without incurring unnecessary risks.
Conclusion
So, above are a few of the benefits of field service software. Field management systems enable small businesses to optimize workflow and automate activities in various industries, including construction, manufacturing, and shipping.
This provides more flexibility, improves client happiness, and promotes income. Every crucial process is only a mouse click away and promptly resolves any difficulty.