Facebook
What is Facebook Touch? Is it Worth Using?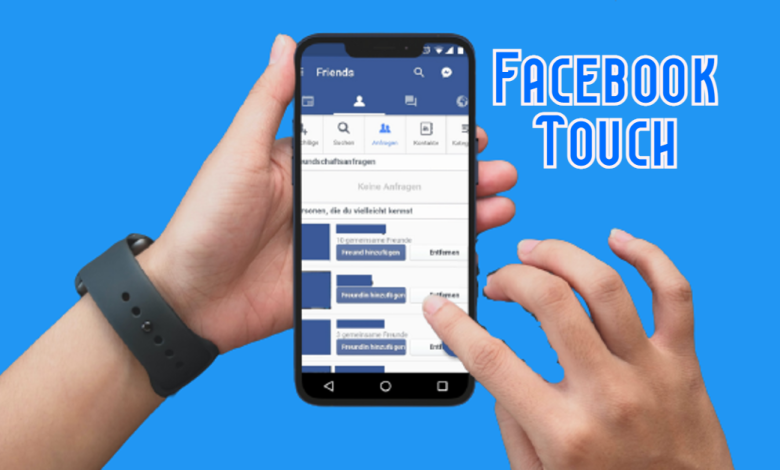 What is Facebook touch?
Facebook touch is the most sophisticated and dynamic app for exploring Facebook, launched by H5 applications in 2009. It was basically developed to facilitate the people looking for a better user experience on Facebook. Facebook touch was only introduced for touch screen users, smartphones, and tablets.
Facebook is the world's largest social media network with millions of users. The platform always works to provide the most advanced and updated versions which help the users to access and connect with their friends easily. As far as its touch version is concerned, we may call it an alternative to the Facebook app. The question arrived here, that's what is the reason for this alternative while consisting of the official app? Here are some advantages are given below:
Features of Facebook touch
Facebook touch also has some advantages which make it superior to the Facebook app. The smooth and improved user experience with lots of valuable features catches the user's attention. These are the only features that are still approaching new users.
It shows appropriate and most relevant data which is concerned with users' activity and interest.
You can view and upload the content in high quality.
The most improved and amazing interface of showing different posts gets the user's attention for a long time to keep online.
You can also use the touch Facebook on the desktop as well, by clicking here.
You don't need a specific messenger app after using it, as it has its own fattest chat section.
It shows the content on the whole screen without covering the half screen with its own features. It means there are no extra buttons that annoy the user's activity and cut off the picture of the post.
The app consumes fewer data and works faster even on a slow internet connection. Due to the heavy programming of the app, it optimizes the smartphone speed and lessens battery consumption.
Your device doesn't need enough storage to run it you can use this even in low-RAM smartphones.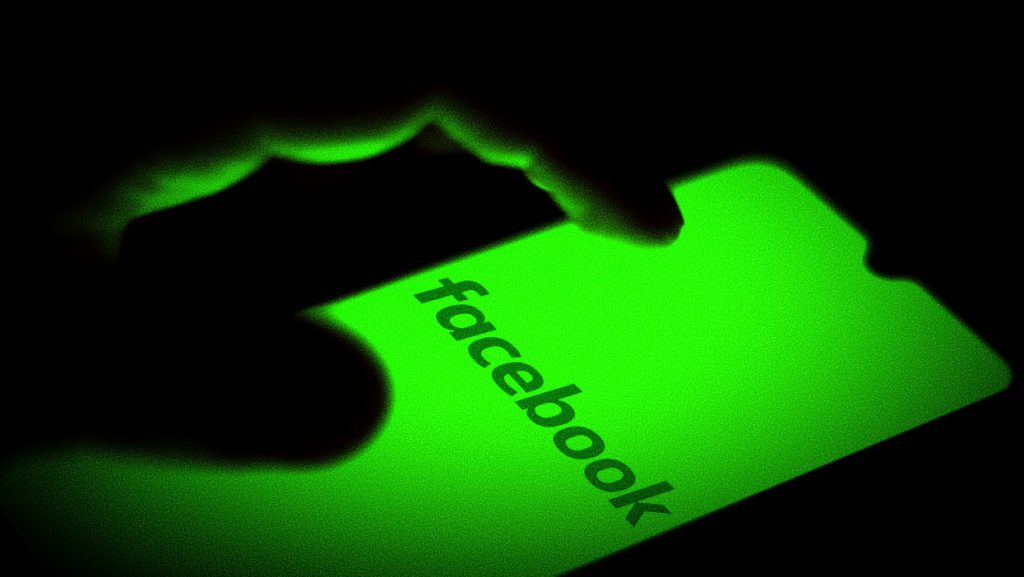 Facebook Touch Easy Access:
Facebook Touch, using the other features of Facebook becomes a breeze. It conveniently combines many domains within Facebook into one spot for effortless navigation. Worth mentioning, Facebook Touch allows you to stay connected with your friends and family without any interruption. It also has an improved version of the messenger app.
Its interface, accessing common functionalities within the platform is easy; all you have to do is tap on the three dots in the upper-right corner of your screen. This unique feature unifies the majority of action points into one centralized region, making it easier and faster for users to easily find what they need.
Facebook Vs Facebook Touch
| | |
| --- | --- |
| Facebook | Facebook Touch |
| The full web-based experience is offered on Desktop, Laptop, and Mobile, iOS & Android | The lightweight web-based experience offered on Mobile |
| Access to all of Facebook's core features, including Groups, Events Instagram, Marketplace, live video, and more | Access to basic core features of Facebook, including News Feeds, Messenger, and Profile |
| Suggests fresh content based on user's activity & preferences | Our algorithm suggests fresh content to users, independent of their past activities and preferences. |
| More data-intensive so may be slower to load compared to Facebook Touch | Lightweight loads faster than Facebook |
| Accommodates larger screens, such as tablets and desktops | Specially designed for phones with smaller screens |
| Access to all games and apps | Access limited games and apps |
| Includes "Reactions" to posts and messages | Does not include "Reactions" |
| Allows for more detailed searches and filtering of content | Allows limited search and filtering of content |
How to install Facebook Touch Application
You can also download the touch application by following the given process.
Go to the application setting in your smartphone and allow installation from unknown sources.
Go to any internet browser and Download Facebook Touch
Multiple websites will be shown with an APK link
Go to the best website, agree to its terms and conditions, and then proceed to download
After downloading, install the application on your device
Log in to your Facebook account and enjoy
Facebook touch is functionally a webpage, but structurally it is an app. To avoid proceeding every time through a web address, you can use the app by going through adding your profile shortcut on the home screen in the settings. You can also add a shortcut to the webpage of Facebook touch without installing the application on your home screen.
On Android Devices
Go to any internet browser of your choice and proceed through Facebook Touch Webpage
After opening the page, go to the browser menu or the three dots on the upper right corner
Tap on the "Add to Home screen option" and then confirm it
Go to the home screen, where a new shortcut will be available on your home screen
You can now log in and use your Facebook account here safely
On iOS
Open the Safari browser which is already installed on your iPhone
Go to Facebook touch the Web
Clicking on the right-pointed arrow with the address box brings it dropdown
Tap on "Add to Home Screen" and confirm your action
After performing this action, the Your browser will automatically close and display the home screen with a shortcut.
Is It Worth Using Facebook Touch?
As I have briefly explained all the features of the app, then no doubt Facebook Touch is worth using for those having traditional likings. It totally depends upon your priorities and area of likeness. Many people consider it most useful than the Facebook app while another group of people prefers its official app to use. People with fewer software resources enjoy this without the fear of storage running out.
Moreover, Facebook touch doesn't cost any harm to the mobile but goes on the side of RAM, memory, and less internet bandwidth as compared to the Facebook traditional app. Touch is also most secure than the app, as it needs a third-party web browser to run on the smartphone. Touch is made for the upgrading of photos and video overviews on smartphones.
Wrap Up
Consequently, Facebook Touch uses fewer mobile resources and consumes less energy to run. It is the most unique way to explore the most advanced features of Facebook instantly. If want to get rid of the Facebook app and more data workability rolex explorer replica, go banana and install the touch version or get it by going to the touch.facebook.com