Business
Useful Tips for Effective Employee Training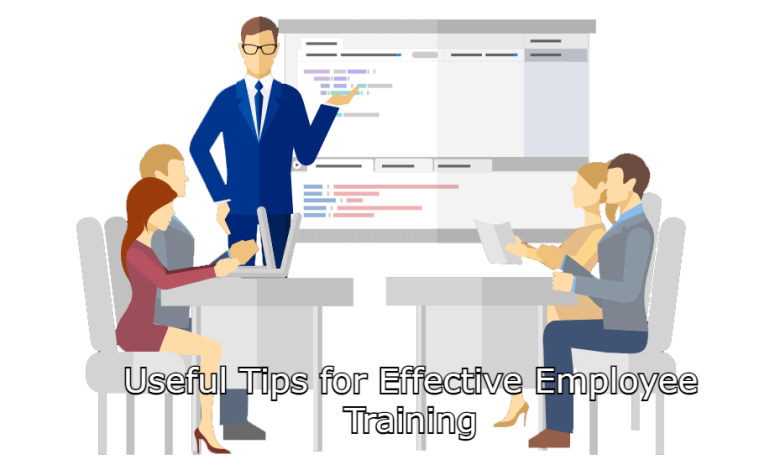 Well-trained and highly skilled employees are a big asset for your small business and key to ultimate business growth and success. Experts say that most productive workers are those who are trained properly to execute business operations and processes. This is the reason; it is important for business owners and managers to ensure that they provide their employees with the extensive training they need to perform their duties efficiently. It can make a huge impact on the growth of your business.
Creating an effective employee training program is easier said than done. However, below are some useful tips you can consider when conducting employee training sessions.
Define and Understand the Training Goals
As a manager or business owner, you should define the objectives and goals of employee training to get started effectively. Ask yourself that, how the training session will be beneficial to your business? It will help you carry out appropriate training activities and keep the entire session on track to achieve better outcomes. Well-defined goals of employee training help you have a clear understanding of what the current skills of your employees are and what improvements they need to fulfill the current and future needs of the company. For instance, if you are about to incorporate virtual reality training into your employee training program, you should be aware of its objectives and how it will pay back in the near future.
Understand Employees' Current Skills
It is almost impossible for a business to have employees with the same skill level. This is where understanding their current skills helps you create personalized training activities so they can improve proficiently. It will prevent you from wasting valuable time and resources on teaching the basics to skilled employees. Instead, you will be able to plan the training session according to their skill level. You can also segment your employees into groups based on their skills to develop appropriate training activities accordingly.
Incorporate Advanced Training Methods Beyond Just Lecturing
Too many employees training programs usually contain one-sided training guides and information. Training professionals just lecture a group of employees regarding what and how to do in the workplace. Instead, you should incorporate advanced training methods into your program to make it more effective and easier for both your business and your employees. There are several virtual reality training examples on how businesses use VR for employee training. From skills assessment to employee safety training, advanced training techniques and methods can be used in several areas of your training program.
Let the Workers Know the Full Plan and Expected Outcomes in Advance
If the training session is all about how to utilize a particular business solution, you should clear them up in advance. Also, let them know the expected outcomes so they can learn things properly to carry out business operations appropriately. Make sure all the training objectives and expectations are clear from the beginning to respond to the training activities suitably.
Give Adequate Breaks
An employee training program doesn't have to be something exhausting. No doubt employees training makes employees stay longer in the company, but when you make them learn all day, they will quit the job instead of improving their skills. That's why you should give them regular breaks during the training session so they can learn mindfully. Regular breaks in training sessions provide them enough room to practice the newly learned things and improve the areas of expertise further if needed. This will increase flexibility and make the training period a lot easier and efficient for them.
Follow Up on the Outcomes
Conducting employee training programs is not just about giving them lectures or one-sided information about business processes. Following up on the outcomes is another important thing to see how training program increases the operational efficiency and productivity of employees. Make sure to collect feedback from employees and pay more attention to the areas that need further improvement. Assessing the training outcomes is one of the best ways to ensure you are not wasting your time and resources but investing in making your workforce proficient in their roles and responsibilities.