Internet
Everything You Need to Know About Domains in 2023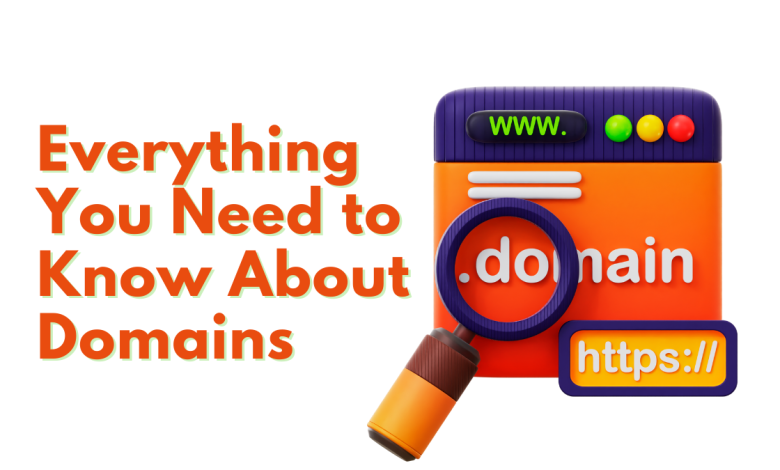 On the world wide web, your domain is your web address. This is the digital space where your site resides and is basically how people and search engines find you. While every device and server gets an IP address, your domain gets a name so that it's easier to find and remember. After all, it's much easier to remember a name than it is a string of numbers.
The global market for domain names continues to grow at a rapid rate, with registered domains expected to hit 557.7 million by 2026. With the steady increase of online activity from users across the globe, it has become essential for entrepreneurs and businesses to create an online footprint. 
Having a solid grasp of domains can help you maximize your online presence and home in on the active channels that will widen your reach. This is simply one of the essential tactics necessary for dominating the digital marketing space in 2023. So, here's everything you need to know about domains in the coming year.
Why Your Domain Name Remains Crucial
Domain extensions may no longer be as relevant in terms of SEO performance, but the actual name of your domain is still an important factor to consider in 2023. This contributes to your keyword relevance, credibility, and visibility.
Let's first consider keyword relevance. It's a good idea to consider your branding, target audience, and relevant services or topics when making a domain name. This way, you will get more relevant traffic from people who search for keywords that are related to your site or business.
You may even want to use a domain name generator, which has become a popular tool because it quickly sifts through different input options and generates a result that is not actively in use. It basically simplifies the process instead of you having to brainstorm too long or check for duplicates.
Another reason to be mindful of your domain name is credibility. You want to establish your branding right away to build a loyal audience, so your domain is a reflection of that. Think of it like a storefront, where you would want an easily pinned address and good signage. From there, you can expect a smoother time trying to increase your online visibility.
The Different Types of Domains
It's worth noting that there is actually more than one type of domain. You have your Top Level Domains (TLD), Generic Top Level Domains (gLTD), Country Code Top Level Domains (ccTLD), and Non-Sponsored Top Level Domains (uTLD). These categories all refer to the extension of your domain.
This should not be confused with second-level or third-level domains, which just pertain to other parts of your URL. The third level, or subdomain, is the "www" part. Meanwhile, the second level is the actual name of your site.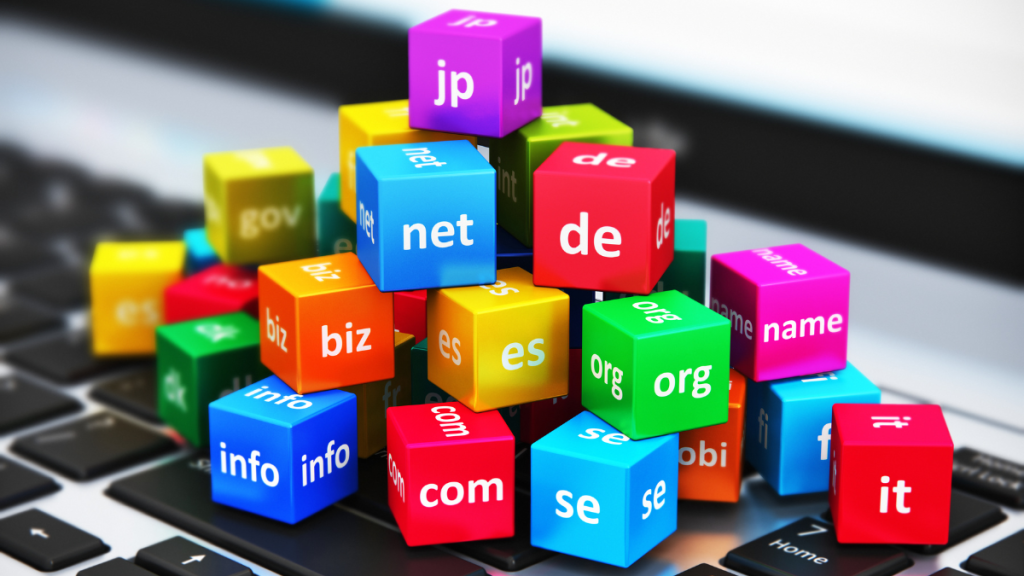 Top-level domains are, of course, at the top and most commonly associated with websites. The likes of ".com", ".net", and ".org" are included in this type. gLTDs are specifically used by private use like ".gov" or ".edu". ccTLDs, as their name suggests, refer to any domains that use a country's area code, such as ".ca" or ".co.uk". Finally, uTLDs are essentially the same as TLDs but specifically have no restrictions.
Knowing this will be important when determining the domain you'll register. The most important elements to consider are your location marketing tactics, availability, and getting a reliable registrar.
Knowing What Domain Registrar to Pick
With a good domain registrar, you will secure your rights over a domain and get an IP address assigned to your domain swiftly. The best ones will offer domain tracking, transfers, and solid domain renewal policies.
One good thing to look for is a grace period for renewal. With a grace period, your domain name doesn't get automatically released if you haven't renewed your registration by the time your current one expires. This is extremely helpful when you've just so happened to miss the date because there is a continuous rise in cybersquatting that experts expect will only worsen in 2023.
By the end of 2022, the World Intellectual Property Organization (WIPO) saw a problematic increase in cybersquatting cases, with dispute filings hitting over 7,900 domain names. You don't want a malicious party getting ahold of your domain name, especially as it may hurt your brand significantly. 
Some popular domain registrars you may want to look at in 2023 include BlueHost, Domain.com, and GoDaddy. These are very accessible in terms of registration and even offer integrated solutions (as add-ons) that can help you hit your KPIs for Google Analytics. This will maximize the ROI of your marketing strategies tied into your domain.
Protecting Your Domain
It's important to protect your domain in more ways than one. There's the massive issue of cybersecurity with many hackers targeting domain privacy, but there are also issues like legal disputes and domain hijacking. 
To get a grasp of how bad cybercrime is today, the UK recorded 277,618,767 leaked records from security incidents in January 2023 alone. This means you cannot scrimp on SSL certificates anymore. It also makes the presence of powerful passwords, two-factor authentication, and DNS protection a must. 
As for preventing a domain hijack, you'll want to enable WHOIS protection on top of the cybersecurity steps above. This just makes it harder to use easy breaching tactics. Finally, you need to make sure you stick to a good domain registrar that you can rely on. It's even recommended that you don't pick the same registrar as your web hosting provider, just in case one or the other gets breached.
Domain Trends in 2023
The above points may cover the essentials you'll need to jumpstart your domain in 2023, but it's also a good idea to get a grasp of the trends that will likely dominate the scene in the coming year.
The Rise of .io Domains
It should be noted that ".com" still reigns supreme as the popular domain, but more legitimate sites are making use of ".io" and encouraging more sites to take on the same extension. This move has largely become viable as users are more likely to base their trust in a website on search engine rankings. So, good SEO practices will make your site more visible on search engines regardless of your domain.
Domain Flipping
Another bankable trend worth looking at is domain flipping, which is essentially about purchasing a cheap domain and eventually reselling it for a higher price. This should not be confused with domain squatting, which is the act of taking registered domains or capturing free domains that match existing trademarks for the sole purpose of malicious profit.
If you're looking at legitimate domain investments, domain flipping will likely be a promising venture in 2023. There are plenty of unclaimed domains that aren't related to active brands, so seek out names that match businesses or keywords you think will boom. Even during the height of the pandemic, 1.1 million small businesses opened, so the landscape is quite vast. 
GDPR Regulations
Another change you can expect in 2023 is more rigorous General Data Protection Regulation (GDPR) regulations. Although it is under EU law, these regulations should still be relevant to you if you're operating your domain on a global scale. Expect a heightened demand for more transparent data practices and easier opt-out selections for data collection in an effort to protect individuals' information.