SEO
Essential SEO Tips for Small Businesses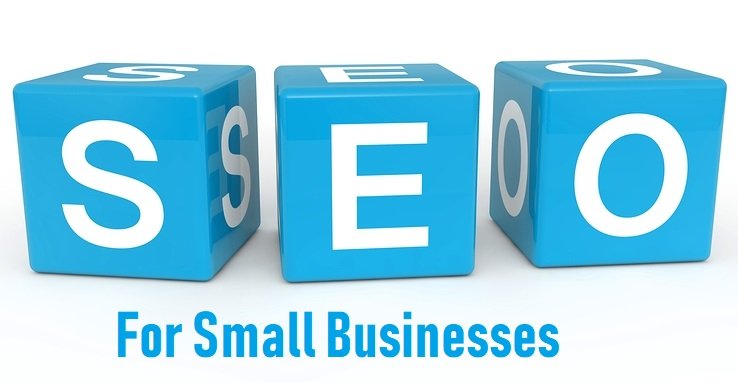 Investment of time and money on a business website is totally useless if users are unable to find it. As we all know that core purpose of any digital marketing strategy is to effectively secure a visible position for a business or brand in search results, more and more small businesses are using different SEO tactics to compete for the top spot in search results. Simple to say, every business small or big, should be competitive enough in order to get noticed on the internet and to compete with the giant and multinational brands offering the same products.
While the techniques and methods of optimizing a business for search engines change with every algorithm update announced by Google, here I have listed some key marketing concepts and SEO tips for small businesses that are comparatively universal and can work well for any type of business.
Keyword Research to Find the Right Keywords
Proper keyword research is the best way to get started with the SEO of a small business. before writing a compelling copy and implementing keywords into it, you have good knowledge of top keywords that people are searching for finding a product or service you are offering. A lot of free and paid keyword tools are available that can be used to know the exact numbers about target keywords. Google AdWords is a commonly used tool for keyword research and can make any SEO campaign successful to get desired outcomes. For instance, if you are selling gmt master ii and want to learn more about it, then Google AdWords would be your best companion to provide comprehensive details such as how often your keyword is searched for, where it is being searched from, and associated keywords that can also work well for you, etc.
Keep Writing Fresh and Unique Content
In addition to quality and relevance, you should be keeping your copy up-to-date, as well. World's largest search engine wants businesses to keep their information up to date so they can provide their users with fresh, unique, and useful content on every search. By writing relevant and fresh content for your target keywords, you can effectively stay ahead of the competition. Here I am not talking about re-writing your existing copy, but you can start a blog for your business website to keep writing informative, useful, and unique content around your target keywords. As the core mission of Google is to provide users with the right answers to their queries, you can secure a visible position in search results by writing and publishing informative and problem-solving content related to your products or services.
Avoid Keyword Stuffing
As Google wants you to write for users, not for search engine bots, you should write content in a way to provide internet users with informative content without bombing your keywords. If your focus is to sprinkle keywords throughout the content instead of providing knowledge and information, the users will bounce away immediately for better options.  Your priority should be to make the text clear and easy to read.
Set up a Google My Business Account
Set your Google My Business Account up right now and make sure all the details are uploaded properly. It helps your business appear in local searches whenever someone searches for a product or service you are offering and helps you reach the local audience effectively.
Invest in a Responsive Web Design
In this era of the latest mobile technology, a website must display its contents and elements properly on different screens in order to attract and engage more users. A responsive website allows mobile users to view its contents conveniently without scrolling right and left. Not only this, but responsive design also helps you get to rank higher in search engines as Google shows mobile-friendly sites in top SERPs.
Make your Site User-friendly
In order to provide your users with a great experience, your site must be clean, simple, and easy to navigate. It should provide sufficient details and information to let users know who you are and what you have to offer. The use of bullet points, headings, and subheadings is the best way to improve readability and adjust your keywords in headings creatively to get better SEO outcomes. A business should also optimize its site for speed in order to save the time of users while providing them with the authentic information and knowledge they need.