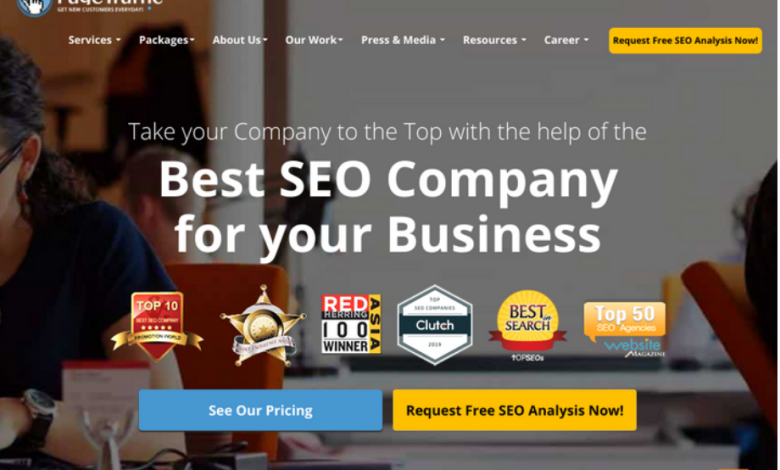 The online shopping landscape is changing. With the increase in popularity of eCommerce, brick-and-mortar stores are having to rethink their strategies. The competition for internet search engine rankings has never been this fierce, which means that online retailers need to be doing everything they can to rank on the first page of Google's results pages (SERPs). Ecommerce SEO services are in high demand these days, so in this post, we will discuss some tips to help eCommerce retailers with their organic search engine optimization (SEO) efforts.
What is Organic Traffic?
Organic traffic is the search engine results that are not paid for. Google has a ranking algorithm to determine where websites rank in their organic SERPs, which means sites are being ranked based on how users interact with them – the number of times a site is clicked and/or visited, how long visitors spend on a page, etc. In other words, users determine which sites rank first in their organic SERPs.
Google's algorithm takes into account hundreds of factors when determining where a site ranks for particular keywords. Although there has been some speculation about what exactly Google looks at when making determinations about rankings, the reality is that the specifics are kept under wraps to prevent people from trying to game system. However, some basic steps can help eCommerce SEO services improve their organic rankings and overall SERP performance.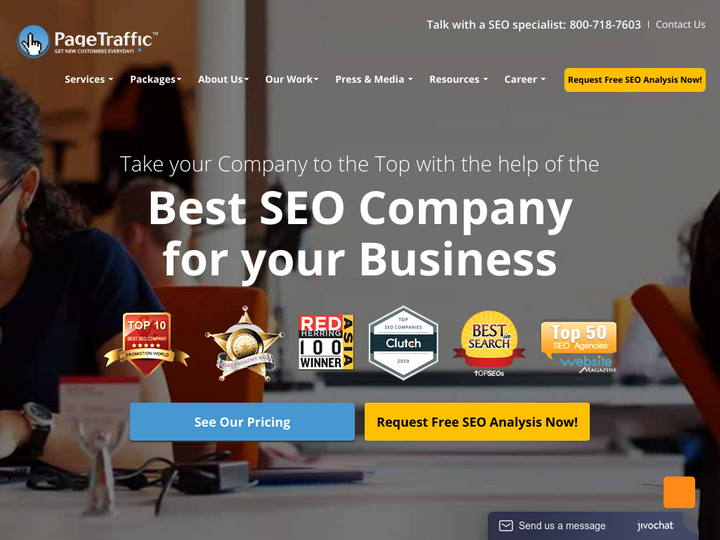 So, what can eCommerce retailers do to increase their organic traffic? Here are some tips:
1. Content is still king
Even though the days of simply filling a website with keywords to rank better are over, the fact is that Google is only looking for high-quality content when determining where sites should rank on the SERPs. The content needs to be rich with keywords and highly relevant to what the user searched for.
Google's Panda algorithm was designed to weed out thin, low-quality websites that abused keyword stuffing by penalizing sites that did not offer relevant, interesting content. When eCommerce retailers produce content that is so engaging that users want to share it on social media, they can gain more organic traffic and conversion rates because of that increased exposure.
2. Try building a blog
A simple way for retailers to increase their organic SERP rankings is by establishing a blog on their website. Google loves fresh content in blogs because it helps users find timely information about products and services they may be interested in purchasing online. Retailers can drive even more organic traffic by blogging at least twice per week. When retailers blog in alignment with their brand's voice and tone, users will be happier when they visit their site and will likely come back again, thus increasing the site's viewership over time!
3. Quality links still matter
Since Google's algorithm was changed to make link building less effective, it's essential for eCommerce retailers to focus on quality rather than quantity when it comes to links. When users click links and visit websites, visiting sites provide value through great content and ease of navigation. If a site is hard to get around or does not have much compelling content, users will leave quickly, which means it will be harder for that website to rank in Google's organic SERPs.
4. Optimize all pages
Ecommerce retailers should consider making sure their product pages contain relevant keywords that accurately describe what the page is about. Furthermore, retailers should ensure these keywords are placed near descriptive text so visitors know exactly what they can expect from clicking the link. This will allow retailers to gain more organic traffic from search engines while also meeting the expectations of users, which in turn helps them drive sales.
5. Make sure URLs are easy to understand
In order for a site's web pages to rank organically, they must have relevant keywords placed at the beginning or end of each URL. In addition, eCommerce retailers should ensure that their product categories and subcategories have descriptive URLs, so users know exactly what to expect on those pages upon clicking links. For example, if a user clicks a link labeled "Products" and the page contains links titled "products," "glassware," and "jewelry," the site does not provide enough information about individual products or category pages and will not get as much organic traffic from search engines.
6. Authorship is still important
Even though Google stopped using authorship to determine page rankings, it is still a good idea for eCommerce retailers with an active Google+ account to ensure they have their business listed as the author of any blog posts published on their website. This allows users to click on the author's name and go directly to their Google+ profile instead of going back to the SERPs. Furthermore, when users share a blog post on other social media sites, the site's ranking in search engines increases because it has more exposure in those locations!
7. Google's algorithm is constantly changing
Ecommerce retailers should not be discouraged if they cannot increase their organic traffic the way they want. Since Google's algorithm changes frequently, retailers need to try new strategies. Search engines like Google continue making updates so users can find exactly what they're looking for with ease and regularly! Retailers need to adapt quickly to keep up with the changes that occur each day in Internet marketing.
8. Social media submissions are valuable
When a user is looking at search engine results and clicks a link to go to an eCommerce site, it can be helpful for that retailer's product page to show up in their social media newsfeed. Since this method of submitting content is free, customers are more likely to click on these links, resulting in more organic traffic! This is why retailers should take advantage of the ability to submit pages directly from Google Webmaster Tools.
9. Product reviews are beneficial
Ecommerce retailers who list customer comments can receive great organic traffic. Retailers should provide robust yet simple search tools so users who love or hate a particular product will feel comfortable leaving feedback online. With reviews directly connected to products, buyers always have access to opinions from other users before making any purchases.
10. Keep on top of SEO changes
Even though it is challenging to keep up with the updates that Google's algorithm makes every day, eCommerce retailers should continue optimizing their websites to achieve their goals. With a strong focus on long-term SEO strategies, retailers will see great results in organic traffic and conversion rates!
11. Make sure SEO is a priority
Retailers should consider how organic traffic can increase sales to make it a high priority. With increased traffic and conversion rates, retailers will have more money in their pockets after every sale!
When it comes to SEO, retailers should focus on creating content that is unique and engaging. With constant updates, fresh new copy, and consistent website maintenance, eCommerce sites will continuously receive high levels of organic traffic.
12. Keep product descriptions under 150 words
Retailers should follow Google's recommendations when it comes to the description length for products. According to Google, "on average, searchers prefer descriptions of about two full sentences," so retailers should include the most critical information in those sentences while using one or two sentences more as a buffer. When keeping descriptions short and sweet, users can easily scan through content without getting bored!
13. Outbound links are not harmful
Ecommerce sites that use keywords throughout outbound links will help them get noticed by search engines. Retailers don't have to worry about getting penalized for providing readers with extra useful content; instead, they should install an analytics program like Google Analytics which will record how many clicks each link receives.
14. Live chat for increased engagement
Incorporating a live chat feature on your website allows you to keep users engaged in your website while responding to their questions and queries in real time. This helps reduce bounce rate and increase user stay time on your website to secure a visible place in SERPs. MobileMonkey is a social media tool and multi-channel chatbot platform that enables companies to proactively engage with audiences on their website, Facebook Messenger, SMS text messaging, and other popular web chat applications through the use of chatbots.
Organic traffic is all about creating content that people want to see and visit again. Retailers who produce relevant, engaging content with highly optimized URLs will increase their viewership over time and see a rise in organic traffic as a result.