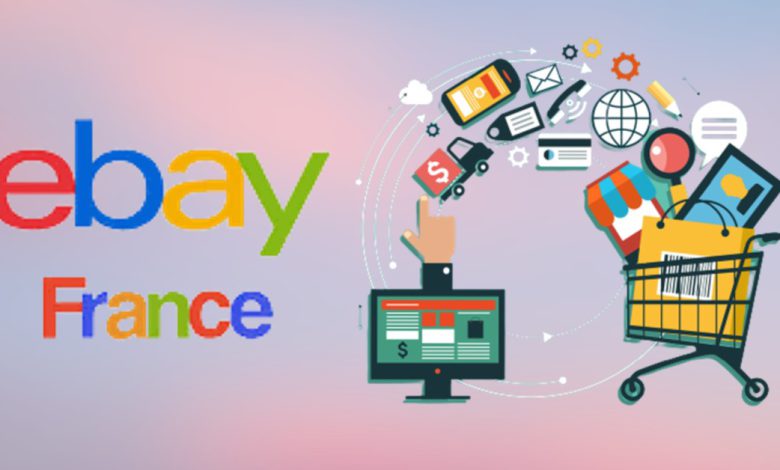 When you think of eBay, the first country that comes to mind is usually the United States. However, did you know that eBay France is actually one of the most popular versions of the website? French buyers are looking for a variety of products, so it makes sense to list your items on eBay Fr in order to reach this market. In this article, we will discuss some tips for listing your products on eBay Fr and how doing so can help you sell more.
eBay France:
eBay France is a popular online marketplace where users can buy and sell merchandise. The site offers a wide variety of items, from electronics to clothing, and buyers can purchase items from sellers located all over the world. eBay Fr is a convenient way to shop for hard-to-find items, and it can be a great place to find deals on new and used merchandise. For sellers, eBay provides an easy way to reach a large audience of potential buyers. The site also offers a number of convenient features, such as shipping calculation tools and buyer protection services. Whether you're looking to buy or sell, it is a great option.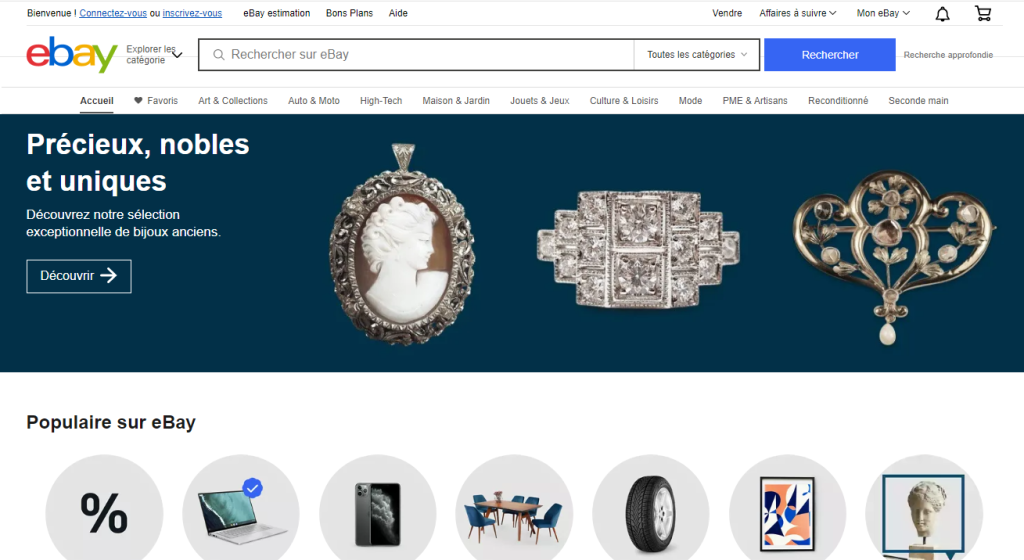 How Listing on eBay France can Help you Sell More:
Listing your products on eBay France is a great way to reach a wider audience of potential buyers. By listing your items on the site, you can connect with buyers from all over the world, including France.
Getting a product to the top of the market is not as easy as it sounds. There are several components involved in determining eBay product rankings. It's critical to keep the listing methods in mind while optimizing your items for search results so that they appear on top, or else your products will go unnoticed by consumers, resulting in lost sales. While listing on eBay you should take care of the following things:
Title and Keywords:
The title is the first thing potential buyers will see when your product appears in a search, so it's important to make sure it's accurate and keyword-rich. A title that accurately describes the item and includes relevant keywords is more likely to result in a sale than a generic or misspelled title. Titles should be nice and user-friendly and it's important to use the relevant keywords.A title will assist you in attracting a large number of visitors to your eBay listings.
Product Description:
Your product description should be clear and concise, and it should include all the information a potential buyer would need to know about the item. Be sure to include information such as the item's condition, size, color, and any other relevant details. In addition, your description should be keyword-rich so that it appears in relevant search results. eBay France claims you should provide a 200-word description for your product.
Images:
Adding high-quality images of your products can help them sell faster. In fact, listings with images typically receive 50% more views than listings without images. Be sure to add multiple pictures of the item from different angles so that potential buyers can get a good idea of what they're looking for. To get a good image of the product, use mild colors and take a shot in a bright environment with high resolution. The image should be uncluttered and should not be overlayed with other text or line art.
Category:
Choosing the right category for your product is important because it helps potential buyers find your listing. When selecting a category, be sure to choose one that is specific to your product and use relevant keywords. For example, if you are selling a pair of shoes, you would want to select the "Shoes" category rather than the "Clothing" or "Accessories" category.
Effective Presentation of Listings:
Your listings should be well-organized and easy to read. Be sure to include all the relevant information potential buyers would need to know, such as the item's condition, size, color, and any other relevant details. So, make sure that your list is professional and reputable, as well as that you're providing high-quality items to the people.
Pricing:
Pricing your items competitively is important if you want to sell them quickly. Be sure to check out what similar items are selling for and price your items accordingly. Keep in mind that buyers are looking for deals, so pricing your items too high is likely to result in them sitting on the market for a long time.
By following these tips, you can list your products on eBay France and maximize your chances of making a sale. With a little effort, you can reach a whole new market of buyers and boost your sales. When listing on eBay Fr, it is important to take these few precautions in order to ensure a successful sale.
Conclusion:
By following the tips above, you can list your products on eBay France and maximize your chances of making a sale. Listing on eBay Fr is a great way to increase your visibility and reach a whole new market of buyers. You can boost your sales and reach your e-commerce goals with little effort. The more strategies you adopt, the higher your eBay listings will rank. Hope this article will be worth reading!