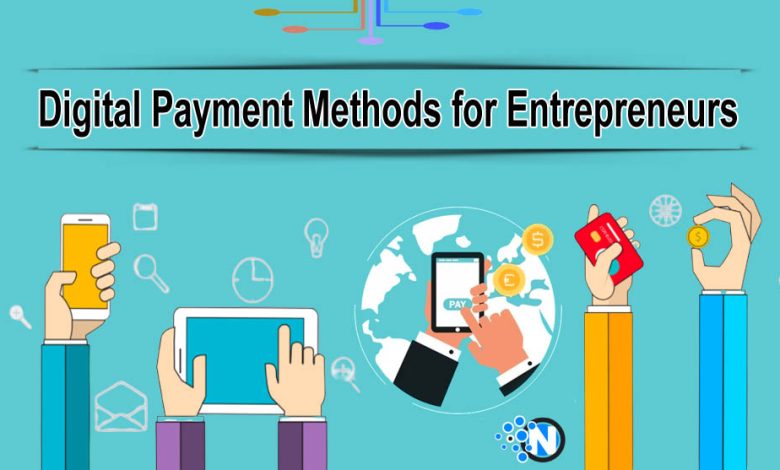 The practice of digital payment has conveniently and inexpensively changed the face of payment methods for everyone including entrepreneurs. Having access to 24/7 internet service and smart technologies, consumers do not need to rely on cash anymore.
This has presented opportunities for entrepreneurs to enable the use of digital payment methods in their efforts toward a better user experience for their audience. Some organizations have adopted a contactless payment method, where consumers merely need to swipe their cards to make a payment.
Others have adopted credit card methods, where the consumer's credit information is saved for future payments. For instance, if you are an Xfinity internet user, then your credit card information can be saved in your Xfinity account and that way, you will be billed monthly for these services. This is supposed to make the whole payment process convenient. Reach out to Xfinity customer service to learn how that is possible.
Research Stats
The research stats will provide entrepreneurs with information about consumers' preferred payment methods. Especially with the COVID pandemic, more and more people are switching to cashless payment i.e. the digital method. A study from Pew Research found that around eight in ten American consumers have switched to online shopping.
79% of them have been making online purchases, and 51% of them have made some kind of digital payment through their mobile phones. The COVID pandemic jumpstarted and paved the way towards digital payment and with the pandemic slowing down, people still prefer purchasing goods by making digital payments.
Digital Payment Methods for Entrepreneurs
Following are some of the digital payment methods that entrepreneurs can incorporate into their businesses:
Bank Cards
Bank cards include credit and debit cards. With bank cards, consumers can make payments at the store, on the Internet, through mail order, or over the phone. This ease of transaction can save time for both consumers and retailers.
Bank cards are secure and convenient and the majority of consumers prefer to pay using a bank card. Entrepreneurs might be losing out on sales if a bank card is not their primary method of payment.
Mobile Payment
Mobile phone devices can also hold and access banks' online services and allow consumers to buy things. Apps services like Venmo (US), Paym (UK), or Bizum (Spain) are accepted by online retailers for online payment. These services allow mobile phone payment.
QR Payment
The idea of QR payment is also a unique and convenient one. Since the mobile device is already connected to the consumer's bank account, he can turn on the QR method of the bank's app, scan the retailer's QR code, and make the required payment. Entrepreneurs can have their own QR codes linked to their banks' accounts.
Cryptocurrency Payments
Cryptocurrency is gaining popularity as a digital payment method. Entrepreneurs can consider accepting cryptocurrencies like Bitcoin, Ethereum, or others, depending on their target market and the nature of their business. Cryptocurrency payments offer several advantages, including lower transaction fees, fast cross-border transactions, and increased security due to blockchain technology. Integrating cryptocurrency payments can attract tech-savvy customers and expand the global reach of your business.
E-Wallets
E-wallets, such as PayPal, Apple Pay, Google Wallet, and Samsung Pay, have become increasingly popular for online and in-store payments. Entrepreneurs can provide customers with the option to link their credit cards, bank accounts, or even cryptocurrencies to these digital wallets for quick and secure transactions. E-wallets offer the convenience of storing multiple payment methods in one place, making it easier for customers to make purchases and enabling entrepreneurs to reach a broader audience.
Benefits of Digital Payment Methods for Entrepreneurs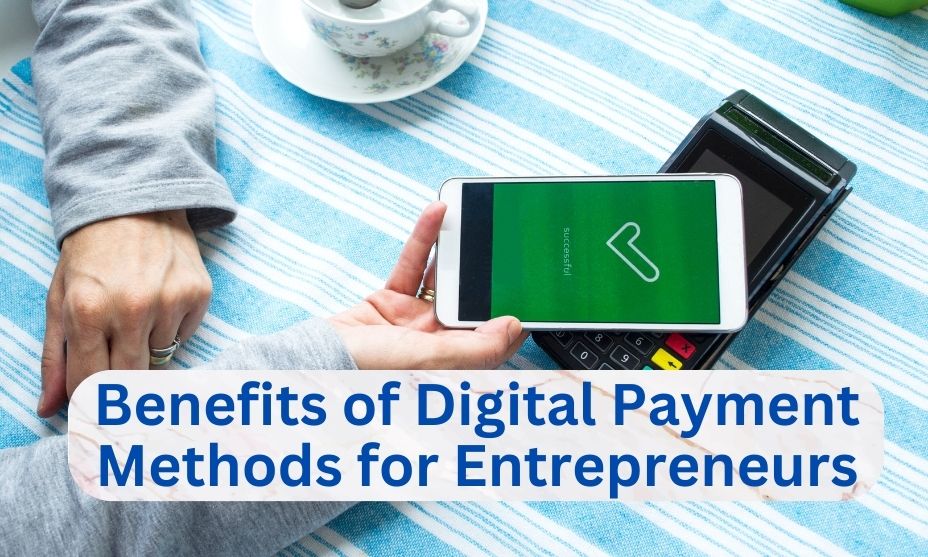 The following reasons will tell how entrepreneurs win by having a digital payment method;
Enhanced Speed and Convenience:
Digital payment methods are faster than cash, cheque, or other traditional methods of payment. There is a constraint regarding time and location, payments can be made from anywhere in the world.
Efficient Inventory Management:
Digital payments allow entrepreneurs to keep track of their inventories, learn to maintain them and improve profit margins. Entrepreneurs can conveniently keep checking their payment history to plan for their future sales and be able to increase their profit margins successfully.
Increased Business Visibility:
Activating their digital payment will put the entrepreneurs on the map and increase their business' visibility to their target audience. As a result, it will help entrepreneurs gain maximum profits. With their convenient and secure features, digital payment will ensure the security of the employees' wages, along with the accuracy of the amount being credited.
Tax Evasion Prevention:
The government can also eliminate tax evasion by encouraging the public to adopt digital payment methods. Other incentivization towards digital payment methods will definitely incline more people to make purchases through the online method. This will benefit entrepreneurs by leading more people to look towards online businesses.
Empowering Women Entrepreneurs:
In certain developing or under-developed areas, it is not feasible for women to travel long distances to the suppliers or bank branches. Hence, digital payment methods are the savior for women entrepreneurs, who find that it is a convenient, fast, and secure method of payment.
Wrapping Up
All existing and prospective entrepreneurs should adopt digital payment methods for their consumers for their own benefit, whether it is providing consumers with a QR code linked to their bank account or making bank transfers accessible.
Hence, to sum it up, entrepreneurs should start enforcing digital payment methods in their businesses because of the convenience that comes with it.