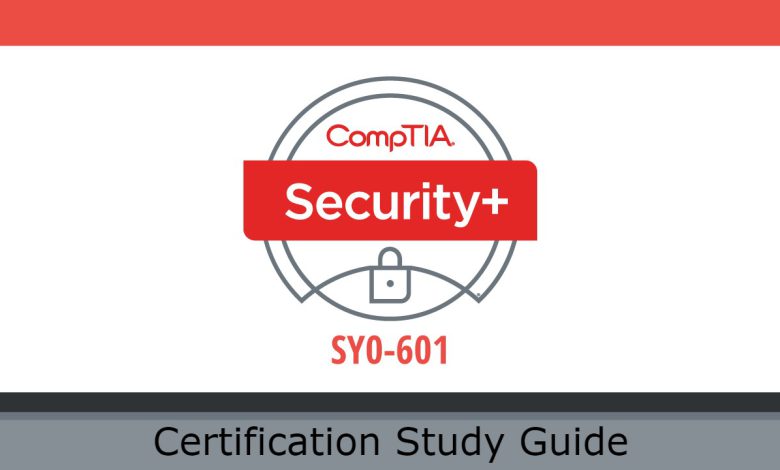 CompTIA Security plus is basically the first security certification a candidate can earn. And it is also the latest version of Security+ certifications.
This certification is well-acknowledged globally and is trusted by the leading organizations worldwide. CompTIA establishes the core knowledge-based of any cybersecurity rules and provides a springboard to intermediate-level cyber security jobs. It is an exam that includes a study guide for preparations and enough marks to complete this test. Also, this certification enhances students' IT skills and encourages them to attain their goals in this field. It also improves the computer skills of students.
There are different ways to study for the CompTIA Security+ SY0-601 test. This article will let you know the CompTIA security+ exams' briefing, general information, and detailed guidelines. So that you will be no more unaware of this amazing life-changing exam you can ultimately qualify for. So without any further delay, let's start our topic.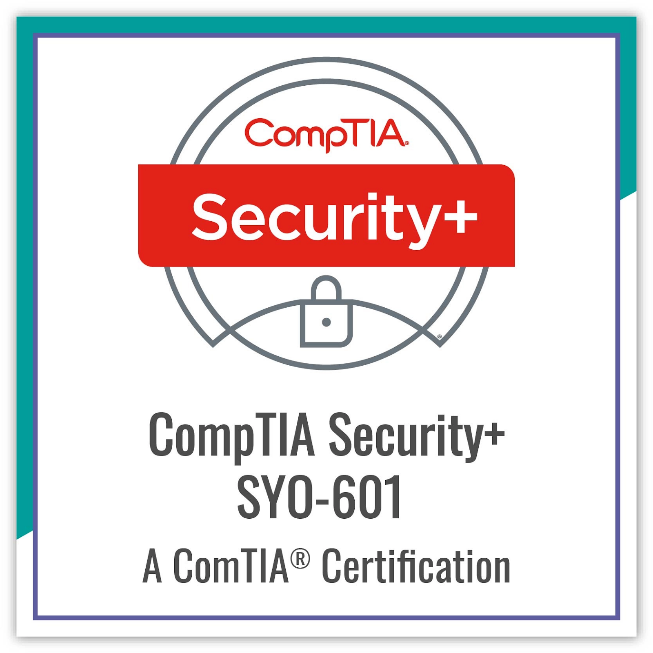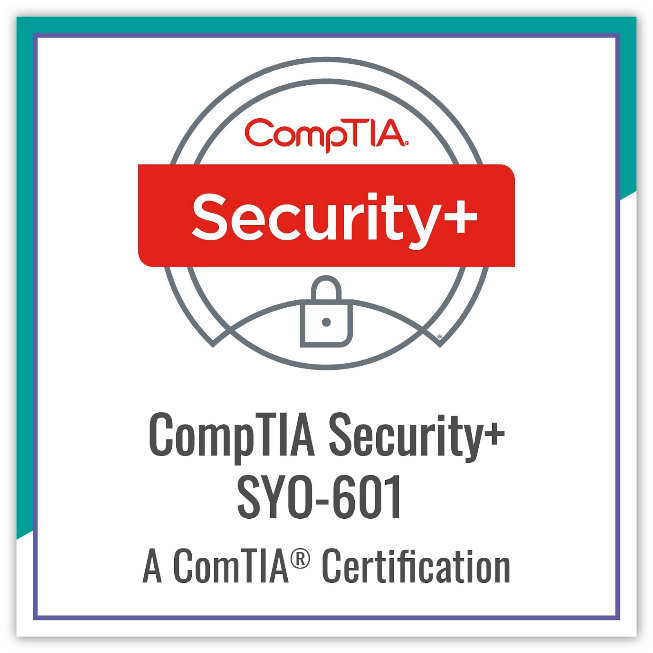 Who Should Attempt CompTIA SY0-601 Exam?
The following kinds of individuals should attempt CompTIA SY0-601 exams:
The one who eagerly wants to pursue their career in Information Technologies.
The one who is looking forward to pursuing the Cybersecurity field.
The one who wants to earn the Certification Bada get by CompTIA Security+.
The one who wants to lead their career according to the advanced world.
If you are any of them, you can surely follow our study guideline about the latest certification CompTIA SY0-601 and get yourself this budget.
All the information related to this certification is discussed in this article to make up your mind.
Basic Details About CompTIA Security+:
Here you will know about all essential information related to CompTIA security+.
So, it can help you to choose this exam for your bright future.
Objective Of CompTIA Security+ SY0-601:
CompTIA security+ 601 focuses on the most up-to-date and current skills needed in the IT field, which focuses on: accessing the cybersecurity posture of the market environment. It also recommended and implemented the appropriate cybersecurity solutions. It also identifies, analyses, and examines all the security events.
Why Choose SY0-601 Exam:
Vendor Neutral Certification.
Perform core security functions.
Best entry-level certification for beginners in IT security.
CompTIA Network+
Recommended experience of Two years.
Exam Details:
Exam Name: CompTIA security+
Code: SY0-601
Time Duration: 90 minutes.
Exam Format: Traditional (Can move back and next to review previous questions).
Passing Score: 750
Exam Charges: $370.
Languages: English, Japanese.
SY0-601 Courses Name:
Threats, Attacks, And Vulnerabilities 21%
Technological And Tools 22%
Architecture And Designs 15%
Risk Management 14%
Identity And Access Management 16%
Cryptography And PKI 12%
Total 100%.
CompTIA SY0-601 Study Resources:
eLearning with CompTIA Cremaster.
CompTIA Labs.
Study Guide for security+
Practice Tests.
Instructors-led training.
These are essential information related to CompTIA security+ exams, which one should know before applying for the exam.
What Makes CompTIA SY0-601 Different From SYO-501:
As we live in the current updated era, we need everything related to the new generation, technologies, and global social circle.
Security+ 601 is an updated domain of Security+ 501 and has the following differences.
Security+601 is an updated version of 501, and introduces new concepts, and represents 25% increases in testable material from the SYO-501.
SY0-601 is critical and much more demanding than 501 because it includes a lot of new domains related to current technologies.
The course domains of both SYO-501 and SY0-601 are different.
SY0-601 has relatively fewer objectives than SYO-501, so objectives changed from 37 to 35 in the updated SY0-601 exam.
SYO-501 will be retired on July 31, 2021, so SY0-601 is the latest and current model that will last in the future.
Which Skills Are Validated By CompTIA Security+ 601:
The candidate of CompTIA Security 601 can access the following skills after qualifying for the certification.
The candidate holds the most popular and advanced cybersecurity certification.
Candidates can achieve the most technical skills.
Basic risk assessment and management.
It can recommend and implement proper security solutions.
Able to identify an incident response.
Access to the enterprise networks.
Hybrid cloud operations and security control.
It also ensures high performance on the job.
How Can I Pass CompTIA SY0-601 Certification In First Attempt?
There are different online courses available to aid you in preparing for the CompTIA SY0-601 certification.
And I have also mentioned some study resources, but there are different things we should keep in mind before starting our preparations, such as:
Review of test policies and samples timely.
Use of right strategies during the test.
Read the test questions carefully.
You should skip questions you are confused about instead of attempting in with false answers.
Be prepared for performance-based questions.
Besides these essential things, you should also be aware of a proper website that can help accomplish your goals to achieve certification.
Here I will add my personal experience of the Marks4sure.com website, which helps me raise my goals.
This website helped me in several different ways, such as:
Exams Notes.
Practical Tests.
Detailed DEMO.
Brain Dumps.
Guideline from Certified Professionals.
Online Lectures.
Online Books.
Which Skills Can I Get Validated By Marks4sure Which Helped By Acing CompTIA SY0-601?
First, Marks4sure updated my self-confidence to start my CompTIA SY0-601 preparations with total concentration to keep an eye on my future goals.
Marks4sure updated different skills, such as skills validated by the practice test available at the Marks4sure dealing with all the six domains of CompTIA SY0-601.
The available SY0-601 braindumps and helping notes help to empower the skills of implementation of the operational procedures.
The answer questions in the demo samples were quite similar to those you can encounter in actual exams.
Additionally, I improved my different abilities to lead my goals accomplished and proceed with different policies related to the cyber security and Information Technology field.
Conclusion:
I will conclude this article with my last words: CompTIA SY0-601 is the key to success that can open different opportunities, so if you want to achieve your goals in the IT or cyber security field to apply for this certification. And this article can access you to clear this way towards your certification. Make sure to set your mind before starting preparations for CompTIA SY0-601 certifications so that no hurdles can stop you.