Internet
6 Major Benefits to Using A VPN For Streaming Outside UK
If you have been exploring the vast expanse of the internet, it is highly likely that you've come across the term VPN at some point. And if you're unfamiliar with it, fret not! We're here to unravel the mysteries of VPNs and explain why they have become indispensable for everyone.
The term VPN stands for Virtual Private Network. When consumers connect to websites and services that are based on the internet, a VPN increases their security and anonymity. A VPN tunnels communication between the user's device and the distant server while concealing the user's real public IP address. Which eventually help user to stay anonymous while surfing the internet and enjoy different streaming platforms Outside UK.
There are several best streaming services that offer their services in UK like BBC iPlayer, ITV, Netflix etc. but like the BBC iPlayer which is geo blocked outside the UK but here the VPN works. By using a VPN service, you can access BBC iPlayer outside UK without encountering any geo-restriction and content licensing issues.
So, let's start with the basics: VPN stands for virtual private network. These networks operate by providing users with an encrypted connection, allowing them to shield their IP address and other connection information while navigating the online realm.
Use of VPN
If you frequently feel discouraged by the limited choices on your preferred streaming services owing to geo-restrictions, using a VPN can let you unlock hundreds of films, TV series, games, and other entertainment options to keep you occupied all day.
Numerous best streaming services offer their services but many of them are geo-restricted with respect to different countries or regions, such as BBC iPlayer, that is accessible only if you reside in the UK. but by using a VPN.
How It Works
Your internet traffic looks to come from the UK as a result, enabling you to get around BBC iPlayer's geo-restrictions. The VPN enables you to access the extensive library of BBC iPlayer content , including TV episodes, films, and documentaries, regardless of your physical location by disguising your real location and giving you a UK IP address.
Six Reasons Why Using a VPN While Streaming is Always a Good Idea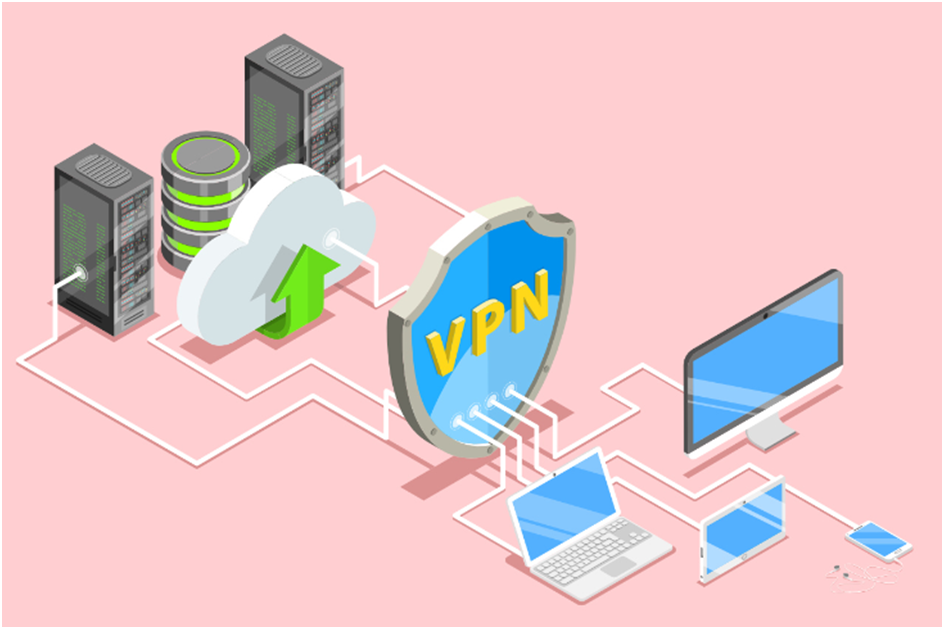 To enjoy the best of BBC iPlayer, Netflix, Hulu, Sling TV, Kodi, and more when streaming outside of the UK, let's examine the six main advantages of doing so.
Unblock Geo-Blocked Content and Libraries
Accessing geo-restricted libraries and content outside of the UK is one of the main advantages of utilising a VPN when streaming. When utilising streaming services like BBC iPlayer, Netflix and Hulu, Sling TV, Kodi, etc., your location can affect what content you can access or download.
This means that if you don't use a VPN, you could lose out on thousands of geo-restricted British popular shows that aren't streamable outside the UK.
For instance, well-known shows like Peaky Blinders, Doctor Who, Call The Midwife, EastEnders and many more are all locked in other countries of BBC iPlayer yet are all available on the UK edition.
Streaming Securely Over Public Wi-Fi Networks
Public Wi-Fi networks can save your life in many situations, but they also come with many risks.
It's crucial to remember that public Wi-Fi networks are frequently insecure, which means that your connection may be visible to outside observers if you enjoy watching your favourite TV shows while sipping a hot beverage at your neighbourhood cafe with free Wi-Fi.
Fortunately, when you browse the web outside the UK using a device with a VPN installed, all your data is encrypted, making you less likely to experience cybercrimes.
Enhanced loading times and speed
We've all experienced the situation where we are eager to watch the most recent episode of your new favourite TV show whether it be on BBC iPlayer, Netflix, Hullu, Kodi and many more but are let down by slow streaming, choppy buffering, and lengthy loading times.
This issue can frequently be made worse by bandwidth issues as your ISP begins to throttle your connection rates. Nobody loves to be let down, but happily, a VPN may help you simply get over this typical problem.
Flexibility in Choosing Streaming Platforms
There are many possibilities available in the world of streaming, each with its own special selection of TV episodes and films. It's possible that not all of these platforms are accessible in your area. This restriction is removed by a VPN, giving you the ability to select from a variety of streaming services.
A VPN enables you to explore and subscribe to many services, extending your entertainment options past territorial restrictions, whether it be BBC iPlayer, Netflix, Hulu, SlingTV, Kodi, or any other well-known platform.
Stay Updated with Technological Advancements
In order to improve the viewer experience, the streaming business is continually adding new technology and services. You can keep up with the newest developments in streaming technology by using a VPN.
You may explore distinct content libraries and find fresh series and films by using different areas to access streaming sites. With the aid of a VPN, embrace the worldwide streaming scene and open up a world of entertainment opportunities.
Remove Privacy Issues
Whatever streaming service you use, privacy is always a primary priority. The majority of services actually constantly track information about your sessions and browsing habits, which puts your sensitive data at danger of being exposed to outside parties.
So, how can you stream your favorite entertainment without worrying about privacy? It's easy to do: use a VPN to protect your data and maintain the privacy of your online activity.
Conclusion
Streaming outside the UK doesn't have to be a daunting task. With a VPN, you can effortlessly bypass regional limitations, access exclusive content, and enjoy uninterrupted streaming from platforms like BBC iPlayer, Netflix, Hulu, Sling TV, Kodi, and many others outside UK.
Additionally, a VPN provides enhanced security, faster streaming speeds, and the flexibility to choose from a variety of streaming services.
So, grab your popcorn, sit back, and let your VPN transport you to the realm of endless streaming possibilities!