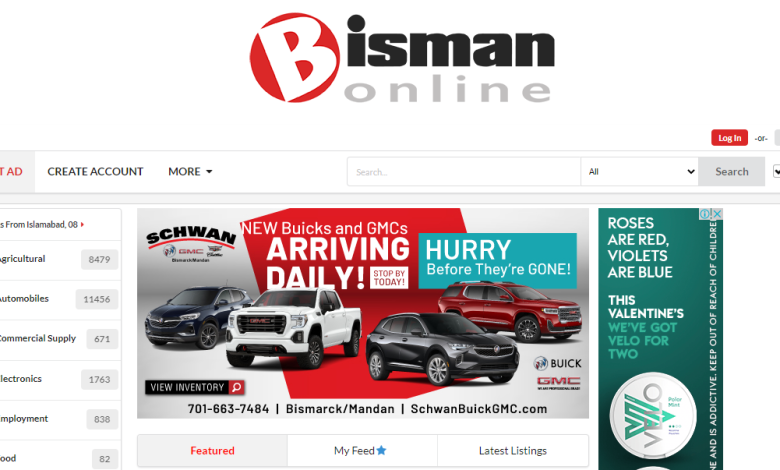 Classified ads are an effective, easier and cheap way for businesses of all types to connect with prospects. It is a superb way to get the word out about your products, services or brand online especially if there is a short marketing budget. Bisman Online or BisManOnline is one of the best and free classified ads platforms in North Dakota to promote products or services of all types.
What is BisMan Online?
BisMan Online is the largest website for Online Classified ads in North Dakota. The website allows businesses of all types to promote their products or services in the region. From agriculture and automobile to healthcare and real estate, you can create classified ads for any business on this website.
According to the stats, the website gets more than 460k visitors per month and over 27k page views per month. Furthermore, 3000 new users visit the website every month.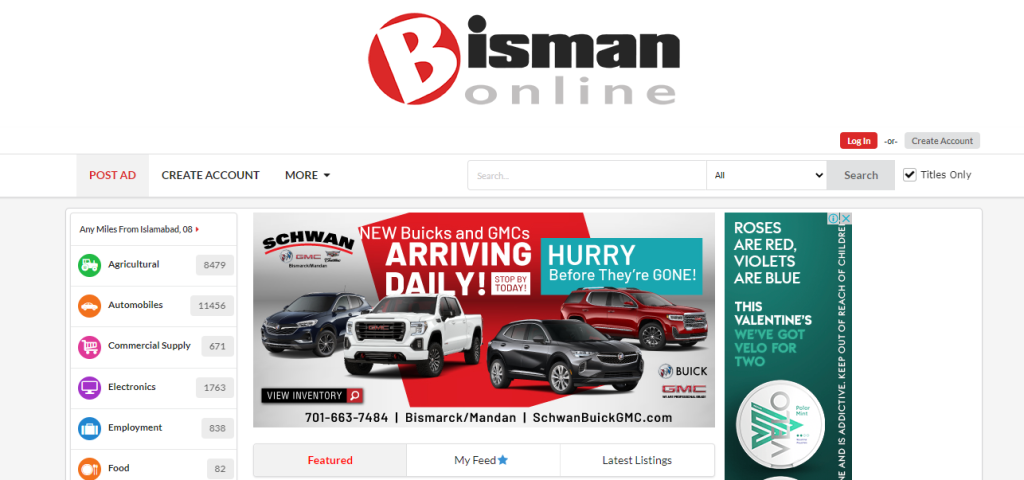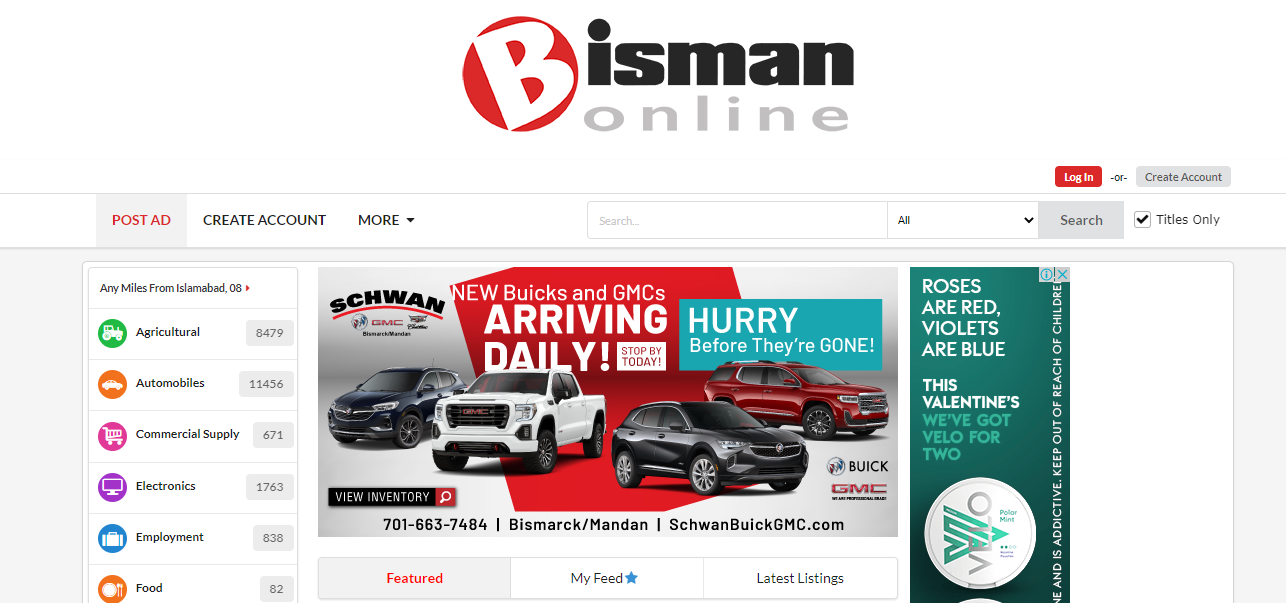 Apart from type and size, businesses and brands choose BisMan Online to get the most out of their online marketing campaigns. If you are running a business in North Dakota or around, you should create an account on this website to promote your products or services for free.
Is BisMan Online Safe to Use?
BisMan Online allows you to create a free account to create classified ads for your business free of any charge. BisManOnline is safe to use as it has a valid SSL certificate installed and the domain does not look fraudulent. However, there are no sufficient reviews for this classified ads website over the web. This may mean that the website is not properly promoted or popular among people. But still safe and promising to create classified ads.
How to create an account on BisMan Online?
If you want to get your business, products, or services in front of people living in North Dakota, you must create classified ads on the BisManOnline website.
Creating an account on the website is very easy and as simple as having an email address and phone number. Below is a step by step guide to create an account on bisman online website: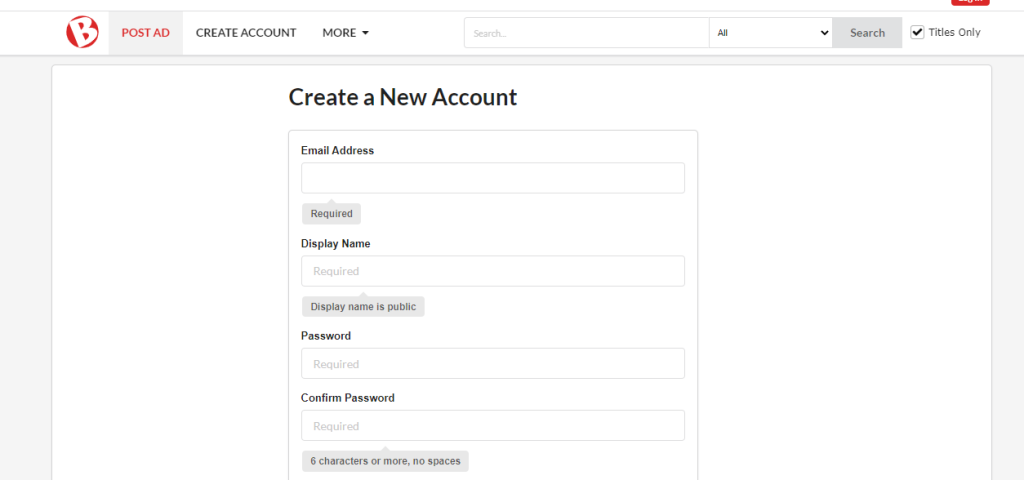 First of all, type your email address in the given box and click 'enter' to check if the email is valid to create an account on the website. After seeing the green line, hit the tab button to get there in the other box to choose a 'Display Name' for your account.
'Display Name' is a name the users of the website will see when you create an ad or send a message to other users. So choose a valid name and click the enter button. If you see 'Display Name OK', then move on to the next box 'Password'.
Make sure to choose a strong password for the BisMan Online account to keep your profile protected from any third party.

In the 'Password' box, create a password with a mix of upper & lower case and numbers. Confirm the password again and move on if the password is strong and confirmed after seeing the 'Password OK,' notification.
Below you will need to enter your name (first and last) in the given boxes.
Then select your gender and enter your date of birth to move on further.

After seeing 'OK' under 'Gender' and 'Birthday' section, move on to enter your phone number.
Enter a valid phone number with a mobile carrier name. If it is not a mobile number please uncheck the box 'This is a Mobile Number' and then enter other required details.
Below you will see boxes to enter details like state. City, zip code and country etc. Currently, the BisMan Online website is for users from the United States and Canada only. After entering the details, hit the continue button. You will be restricted to proceed further if something is missing or incorrect on the form.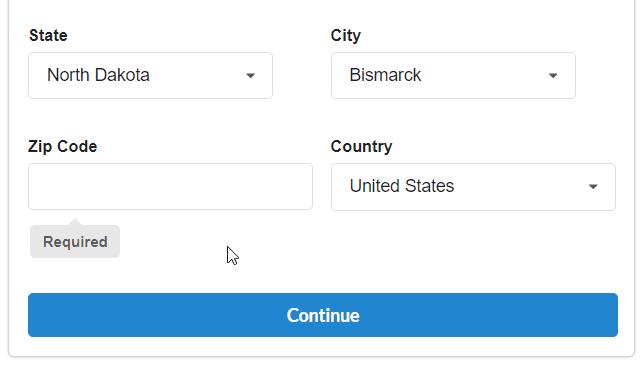 After clicking the continue button, you will be redirected to a page where you can customize your account and preferences. You will be able to see categories and other options to choose from. Once you have selected the preferences, click the continue button shown below.
Note: you can also choose to do this later and continue creating your account.
After setting preferences and reading user agreement, check the 'Yes – I have read and accept the user agreement, and I certify that I am over the age of 13.' box and click 'create my account'. You must be 13 years older to create an account on the BisMan Online website.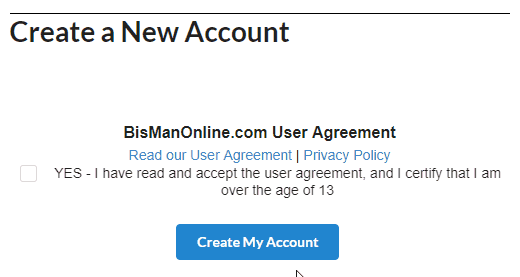 After clicking 'Create My Account' button, you will be directed to a page where you can validate your email and phone number. The user will be directed to the mobile phone validation page if the phone number was a mobile number. The user will be sent with a code to validate the mobile number. Enter the code into given box and click activate button to proceed.
Once your account is validated successfully, you are good to create classified ads for your business on this website.
Final Verdict
Since classified advertising is a great way to get your business out there online, creating an account on BisMan Online can help you create free classified ads. This will help you connect your brand with potential customers in North Dakota without spending a lot of bucks.