Business
Best Ways to Engage and Re-engage Customers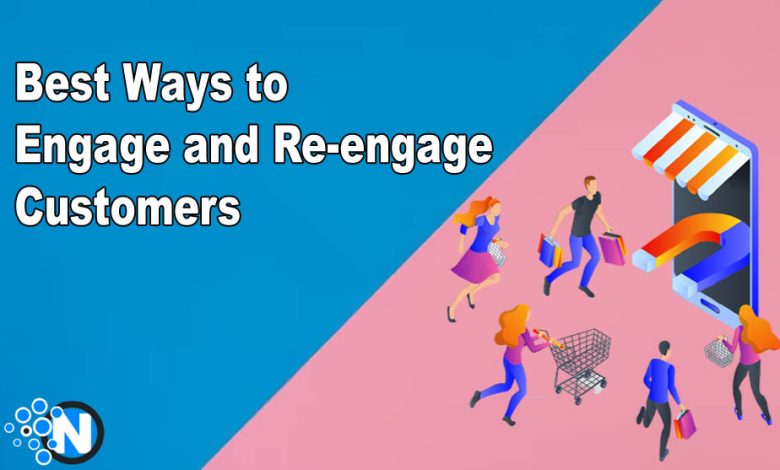 You must be precise and accurate to engage and re-engage the customers to your brand, as the increased competition has made it extremely challenging. You must follow effective strategies to convince the customers. Nevertheless, it is crucial to follow a comprehensive strategy to ensure an outstanding experience for the users. Resultantly, they can understand your business procedures and help you stand out.
We have developed this guide to inform you about the best ways to engage and re-engage the customers to get the desired outcomes.
Why Customer Engaging and Re-Engaging Is Necessary?
Engaging the customers is a crucial requirement as it directly influences the way of your brand's growth and operational efficiency. You must add fundamental variations to your company's interface to enable you to check the clients' behavior and bring the changes accordingly. Furthermore, you should follow some essential techniques to stay in touch with potential clients by generating compelling content and adding more value. Hence, you will be able to sustain your position in the market. Otherwise, you may suffer from extensive loss and end up with your plans.
5 Best Ways To Engage Customers
In the under-section, we have listed some important ways you can follow to engage customers in your business.
1 – Easy-To-Use Interface
Generally, people don't have enough time to indulge in complex activities and often hang off, leaving a bad impression. That's why you should focus on integrating the easy elements into your brand to keep things simple and accessible. Make sure your brand provides easy solutions to every problem and conveniently delivers clients' requirements. An easy-to-use interface is not only compelling but also promises to offer magnificent benefits.
2 –Marketing Campaigns
Another brilliant way to engage customers is by approaching them through marketing campaigns. The rise in business demands has given rise to several marketing options. Google, Facebook, YouTube, and Instagram are the top platforms which allow you set up a marketing campaign. Resultantly, you will be able to approach the users effortlessly. Further, Email marketing is the most useful way to send promotional messages directly to the clients' inbox.
3 – Personalized Experience
Ensuring a personalized experience for each user is also crucial regarding how they respond to your messages. Approaching a client with a promotional message and having their name and address gives them a sense of credibility, and you are more likely to receive a lead. On the other hand, a message without any header or compelling subject and also giving a creepy look will be of no benefit as the receivers will never reply to those messages.
Read Also: Basic Network Security Tips for Small Businesses
4 – Interact With Customers Regularly
Recently, social platforms have been the best source of interaction with customers. The latest surveys revealed that people review the products and post their feedback on social pages and online forums. In addition, numerous platforms allow for reviewing your business' flaws and exceptional components. Thus, you must reply to these reviews and feedback as it indicates to clients your activeness. Additionally, it proves your serious behavior toward the company's growth.
5 – Excellent Customer Support
You must ensure the required support during the client's whole journey. You must be available to help and respond to product selection and delivery queries. Also, help the clients post-purchase, enabling you to capture permanent users. In addition, you need to leverage modern components like Artificial Intelligence and machine learning to generate more productive and effective responses to increase the clients' engagement.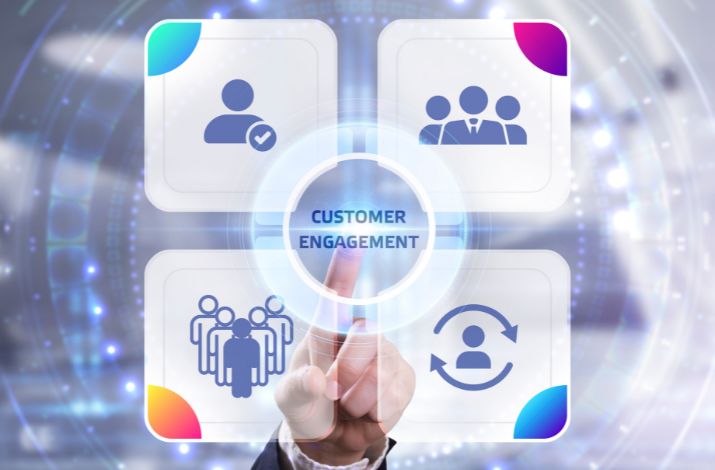 5 Ways To Re-Engage the Customers
Sustaining your position in this competitive environment depends upon efficient client engagement as well as re-engaging them with effective strategies. We have listed some of them below.
1 – Signify Their Interests
Once the user has engaged with your brand, you will know about their interests. Hence, you can use them again to signify their requirements and reach them with the same products and services. Moreover, you can offer discounts on their favorite products alongside incentives to help them re-consider your offers. Surely, they will come back to your brand, increasing your sales and, ultimately, revenue.
2 – Reach Them on Important Days
Re-Engaging the customers is not that much difficult as engaging them for the first time. However, it would be best if you were precise to bring them back. Whenever a user engages with your client, you will get the details about their birthday and other information. You must save them in your customer relation management software and reach them on special days. A simple birthday message could be very effective in the customers' re-engagement.
3 – Frequently Ask for Reviews
Another way to re-engage the customers is to ask them to write feedback or review your brand's performance and operational abilities. Furthermore, you can contact them to get information about the critical flaws. As a result, you will not only re-engage them with your brand but also be able to make the required changes to take your brand to an advanced level.
4 – Generate Compelling Surveys
You should also design compelling surveys for your potential customers. Additionally, you can test your brand's A/B with them to know which will attract the users better. Furthermore, the surveys will help you capture the general public review of your offers and products, and you can utilize them to improve the deficiencies.
5 – Request Them for Promotion
Whenever you remain successful in delivering a complete and engaging response to the users, you can save their contacts and frequently request them to promote your brand. Besides bringing in new customers, you can re-engage the old customers. In this way, you will get incredible results and increased revenue.
Final Verdict
All these are the details about the best ways to engage and re-engage customers to your brand to achieve the desired business milestone. In conclusion, reaching the clients clearly and methodically is essential to attract them. Furthermore, you must be precise and accurate when re-approaching them as it directly influences credibility, professional ethics, and revenue generation. With a simple interface and personalized messages, you can engage the customers. On the other hand, signifying their interests and working on their feedback, re-engaging them towards your brand. That's all about this guide. Stay tuned for more information!