The cryptocurrency markets are in a constant state of flux, and securing your digital assets is more important than ever. Ethereum is not only the power behind many advanced technologies, but it has also become a highly sought-after investment. Its popularity as an asset continues to grow far beyond any other means of advancement. If you're holding Ethereum, you'll need a reliable and safe wallet to store it in. We'll round up the best wallets for Ethereum in 2023 in this brief note.
What is Ethereum?
Ethereum is a decentralized, open-source blockchain platform that enables developers to create and deploy smart contracts, as well as build and employ decentralized applications. It was developed by Vitalik Buterin and launched in 2015 with the purpose of providing users worldwide with an alternative to traditional financial services. Ethereum has completely transformed the way financial services are handled across the globe with its smart contract technology since it allows traders to send transactions without a middleman or third-party interference. All information stored on the Ethereum platform is decentralized, so users have full control of their data. All this makes Ethereum a great choice for users who want secure, transparent, and reliable transactions.
What is Ethereum Wallet?
Ethereum Wallet is an open-source software program that allows users to securely generate and store cryptocurrency, as well as exchange ETH or ERC20 tokens. This wallet provides a safe storage system by leveraging the public blockchain network, which is kept secure and constantly updated with new technology. Transactions are not only secure but also instantaneous, allowing users to keep track of their assets with ease and convenience. Ethereum Wallet puts the power back into the hands of its users, providing them with increased control over their financial resources in the fast-paced digital world.
Best Ethereum Wallets in 2023:
Some of the most popular and secure Ethereum wallets available in 2023 are: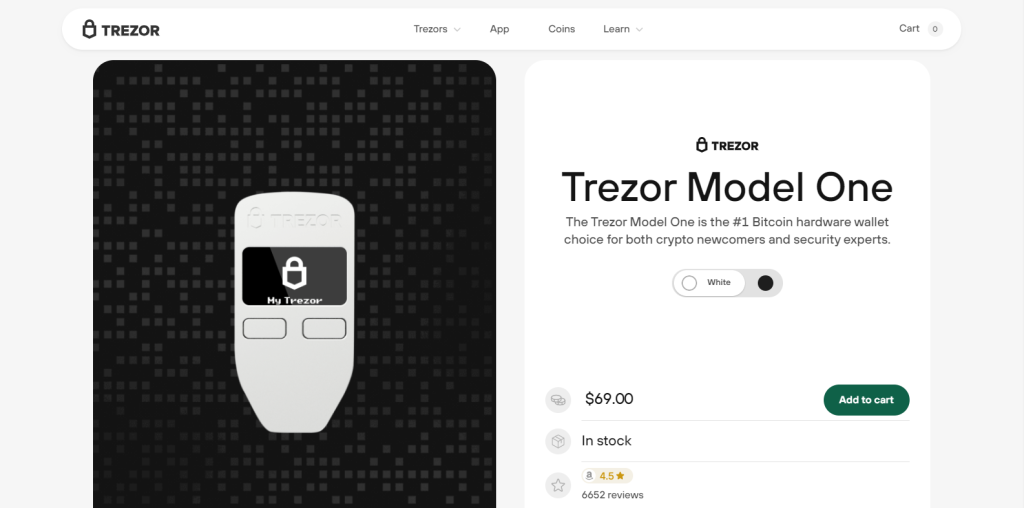 Trezor One is a trusted, secure, and convenient way of storing digital assets without compromising security. This highly-rated hardware wallet offers users extra protection through its two-factor authentication, secure PIN entry, and encrypted backup recovery seed. It's small and light enough to store in a pocket or purse while still accommodating plenty of different coins, especially Ethereum. Its popularity amongst crypto enthusiasts makes it an industry leader in cryptocurrency storage solutions and makes it well worth considering whether you're just getting started in the crypto realm or already an experienced trader.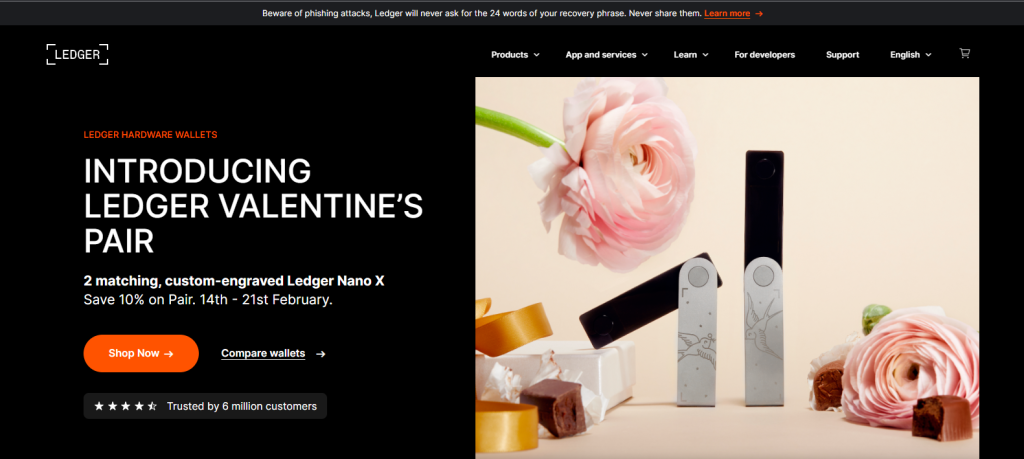 The Ledger Nano is a revolutionary way to store and secure your digital assets. With its state-of-the-art security measures and incredibly user-friendly design, it's the perfect solution for anyone looking to safeguard their investments in cryptocurrency. Its two-factor authentication provides an extra layer of protection to help you be sure that only you have access to your funds, ensuring a safe and dependable solution for managing your digital assets. Thanks to its Bluetooth connection, it's also extremely portable, taking up virtually no space in a pocket or bag and allowing access from devices anywhere. Perfect for investors on the go, the Ledger Nano is the ultimate crypto wallet solution in today's age of technology for storing Ethereum.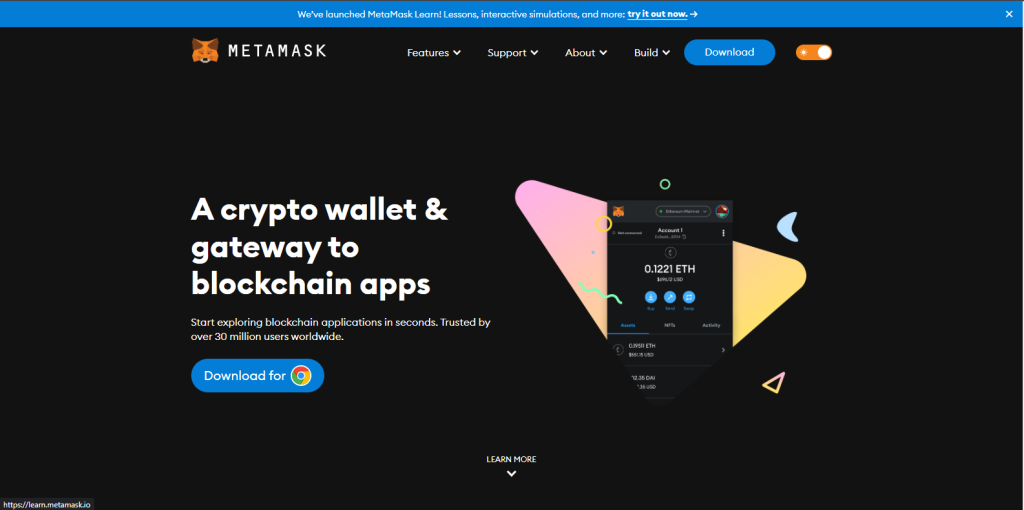 Metamask is an easy-to-use decentralized wallet that allows users to store, manage and spend Ethereum (ETH) like any other cryptocurrency. This wallet is a great choice for beginners due to its user-friendly interface and simple setup process. With Metamask, users are able to store, send and receive ETH in just a few clicks. It also provides access to the Ethereum blockchain, allowing users to interact with decentralized applications (DApps). Metamask is one of the most popular wallets available and its security has been tested and proven to ensure that users' funds are safe and secure.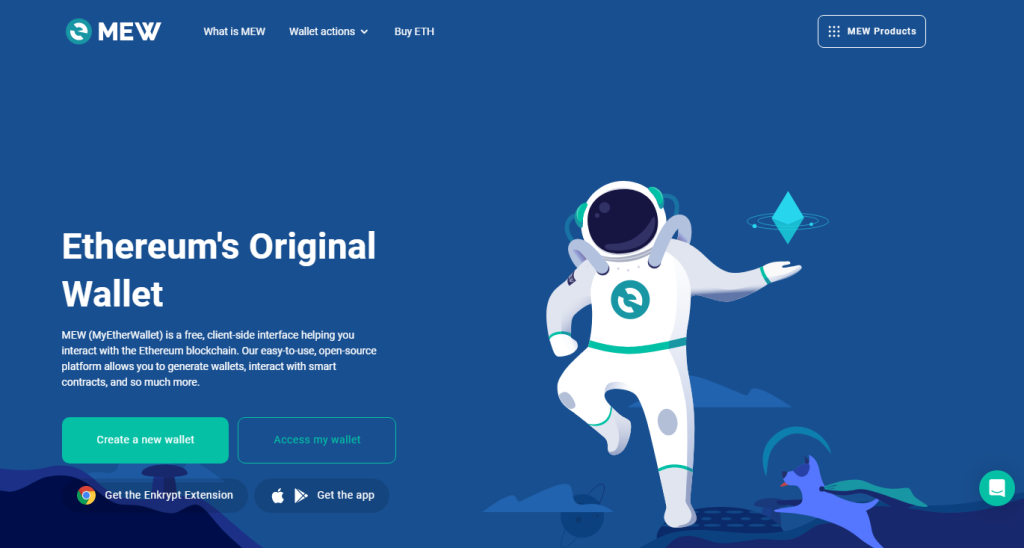 MyEtherWallet is a popular wallet for storing, exchanging, and sending Ethereum (ETH) tokens. This secure, open-source wallet has a great variety of features to help users manage their funds. It also allows you to send and receive ETH tokens with ease, as well as utilize smart contracts and interact with the Ethereum blockchain.
For Ethereum blockchain investors seeking a secure and trustworthy crypto wallet, MyEtherWallet is a perfect choice. Not only is it free of charge and open-source to ensure maximum safety for your investments, but its cutting-edge protocol allows you peace of mind that your money remains safeguarded within an impenetrable digital fortress.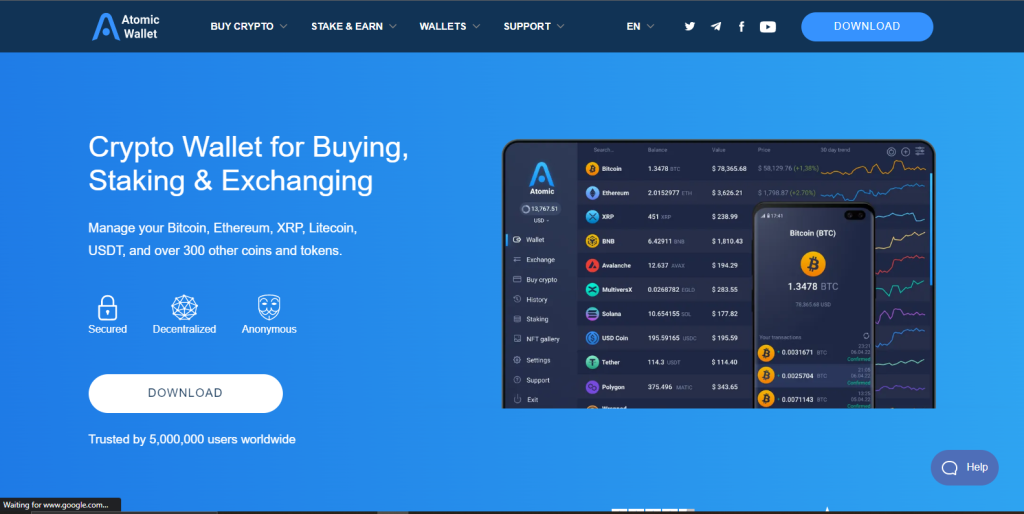 The Atomic wallet is a multi-coin cryptocurrency wallet that supports Ethereum and over 300 other coins. It has secure and user-friendly, with a simple interface that makes it easy for users to manage their funds. It also features built-in Atomic Swap technology, which allows users to quickly and easily exchange Ethereum tokens with other coins and tokens.  Atomic Wallet is the perfect choice for newcomers with its incredible no-cost advantage. Whether you're using a desktop operating system such as Windows, Linux, or MacOS, the program is available for use. Rest assured that our mobile app is compatible with both Android and iOS devices.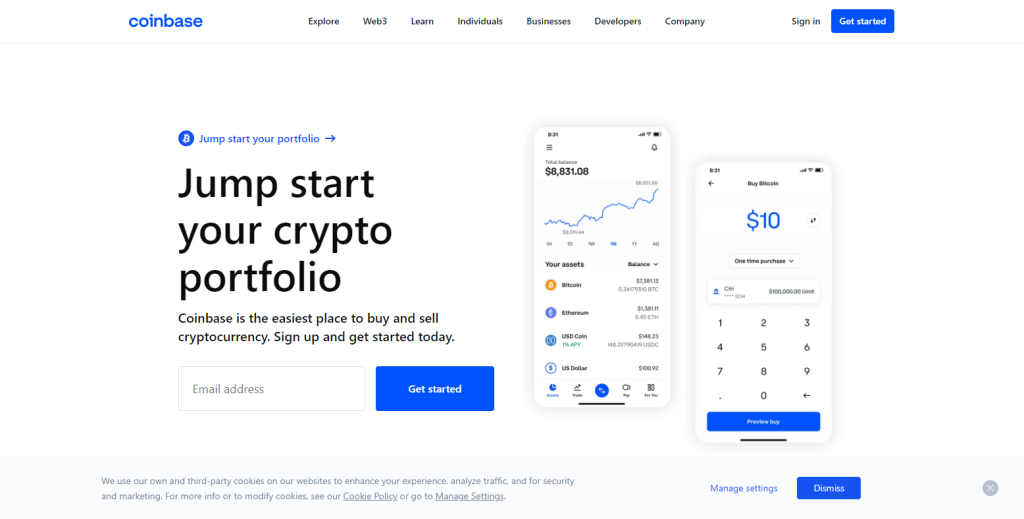 Coinbase has become one of the world's most popular cryptocurrency exchanges since its debut. People everywhere have made use of its services to buy Ethereum and a wide variety of other top digital currencies. It has proven to be particularly successful as it is the second-largest cryptocurrency by market capitalization, making it highly liquid and easy to trade on Coinbase.
Ethereum grows more accessible with each passing day as Coinbase continues to enhance its platform through newly-introduced features and offerings such as its staking rewards and debit cards. Ethereum is widely considered to be at the forefront of the evolving crypto landscape, and thanks to Coinbase it can now be readily accessed by millions of investors around the world.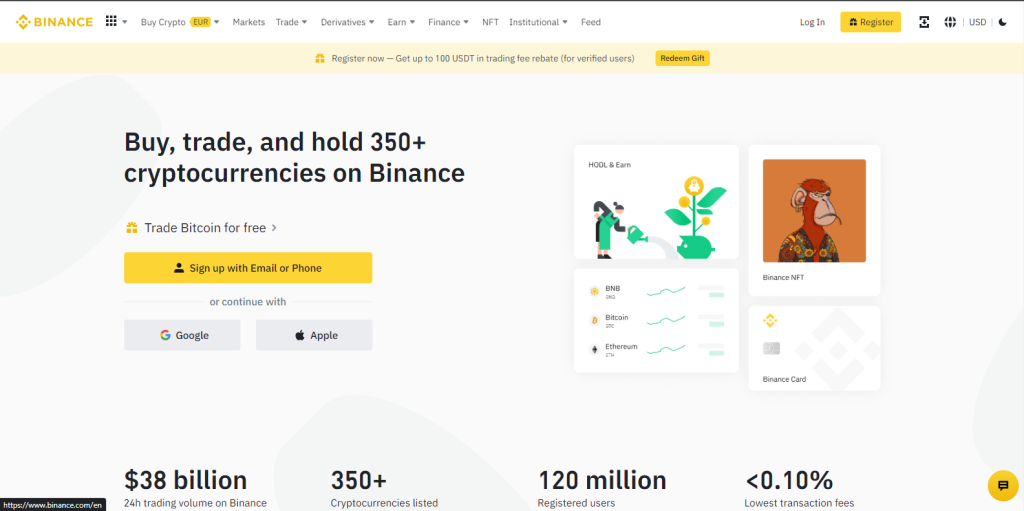 Binance is one of the most popular cryptocurrency exchanges in the world. It offers traders access to a wide variety of coins and tokens, including Ethereum. Binance also offers a number of features that make it easier for traders to buy and sell Ethereum, such as margin trading, staking rewards, and more. Binance is a great choice for those looking to make the most of their Ethereum investments as it offers access to a wide range of coins and trading pairs as well as a variety of tools to help traders maximize their profits.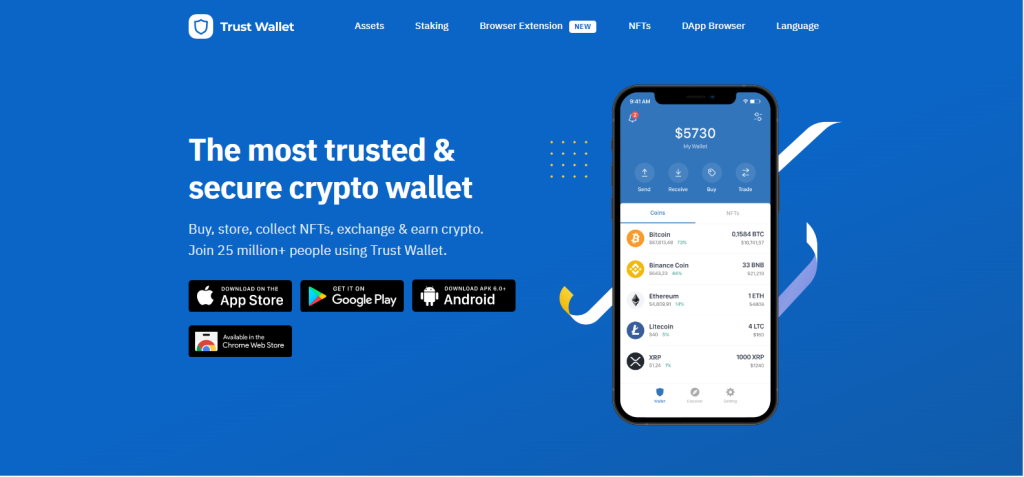 Trust wallet is one of the most secure mobile Ethereum wallets available. It allows users to explore the blockchain-based DeFi and NFT ecosystems while on the go, thanks to a mobile dApp browser. The wallet also supports Ethereum, ERC20, and ERC721 tokens, as well as other popular coins. Trust Wallet provides users with an unmatched level of security, thanks to its advanced biometric authentication system and military-grade encryption. Furthermore, this guide offers comprehensive instructions for purchasing Ethereum using your credit card.
Conclusion:
These crypto wallets offer great accessibility and security when it comes to storing and managing your Ethereum investments. No matter which wallet you choose, you can rest assured that your funds will be safe and secure.  Depending on your individual tastes and requirements, there are a variety of wallets to choose from. Hot/software wallets offer an advantageous solution that allows you to conveniently manage multiple cryptocurrencies with one application—free of charge.