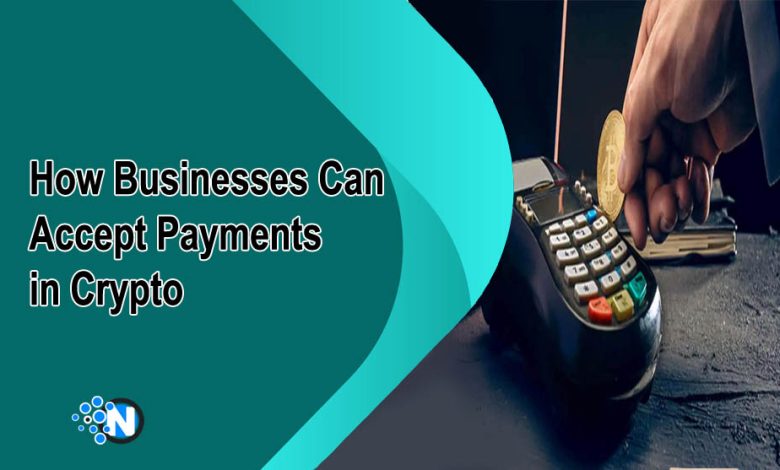 With the dynamic shift in the global economy, businesses everywhere are exploring how to accept Bitcoin payments. With a surge in companies integrating crypto payment processing systems, notably in the US, the world is witnessing a meteoric rise in the acceptance of such payment forms. This is notably translating into better regulatory frameworks, which is attracting whales to the industry, adding to its mass substantially.
As merchants lean towards accepting Bitcoin payments and other cryptocurrencies, we delve into why this shift is happening and how it benefits the merchant community.
Why Your Business Should Consider Accepting Crypto Payments
To truly comprehend the allure of crypto for businesses, it's pivotal to dissect the advantages associated with such payment methods. Here's what crypto offers businesses globally:
1. Borderless Transactions: The essence of accepting crypto payments lies in the potential of seamless cross-border transactions. A staggering 77% of merchants who embrace crypto payment systems report a boost in international transactions. This not only eases market penetration but also nullifies the need for multiple local payment processors.
2. Robust Security: Blockchain's innate security measures ensure that every transaction is irreversible by default. For businesses, this translates to a staggering 99% acceptance rate, devoid of chargebacks and rolling reserves, once they venture into the realm of accepting cryptocurrency payments.
3. Cost-Efficient: The absence of intermediaries when urging customers to make crypto payments translates to significantly reduced costs. The financial incentive becomes evident with transaction fees lingering below 1%, compared to conventional platforms like Visa that charge upwards of 3.5%.
| | | | |
| --- | --- | --- | --- |
| | Cryptocurrency | Visa / Mastercard | Alternative payment methods (APM) |
| Transaction fee | Below 1% | From 3% | From 2% |
| Chargebacks | No | Yes | No |
| Rolling reserve | No | Yes | +/- |
| Success rate | 100% | 70% – 95% | 60% |
4. Prompt Processing: Unlike traditional banking systems that lag with processing times, crypto payments are typically instantaneous. Pioneering crypto gateways, such as CoinsPaid, even enable merchants to promptly convert crypto into fiat and transfer it to bank accounts.
5. Increase Sales: The use of crypto is widespread. It's a fantastic chance for businesses to grow internationally and attract more customers. Foreign buyers are valuable to any company since they tend to spend more overall. For this reason, adopting crypto for use in commercial transactions is a good idea.
6. Less Transaction Fee: Crypto is a decentralized transaction mechanism, and the lack of a middleman makes it less expensive. Businesses that often conduct transactions through these pay fees in pennies. It makes it easy for them to save their entire money.
7. SEO and Marketing Perks: Smaller businesses often bear the brunt of hefty SEO campaign costs. Learning how to accept Bitcoin payments and other cryptocurrencies, however, offers an innovative avenue to enhance visibility and optimize SEO campaigns. Especially when we consider the wave of individuals onboarding to crypto, despite the bear market, it's apparent that there are real blockchain benefits to ordinary users. Indeed, there is a large solvent audience to be tapped into, one that is growing exponentially.
How to Seamlessly Integrate Crypto Payments into Your Business?
Many online marketplaces now accept cryptocurrency as payment, which is a fantastic move that could help boost sales. To do so, businesses need to integrate certain plugins that provide crypto payment choices into the conventional purchasing procedure.
There's a twofold approach to embarking on this journey. Of course, there's the DIY approach, which involves building an entire crypto infrastructure. This offers maximum customization but is labor-intensive, expensive, and intricate. Alternatively, you might wish to consider collaboration with crypto gateway providers. Indeed, opting for renowned cryptocurrency providers like CryptoProcessing by CoinsPaid empowers businesses to accept crypto payments without the hassle of setting up a new wing dedicated to this end.
With CryptoProcessing by CoinsPaid, the Best Cryptocurrency Supplier of 2023 by EGR B2B Awards, merchants are able to integrate crypto payments seamlessly and legally. The service offers multiple payment methods to fit any business model, including invoices, payment channels, and links.
Moreover, there is no need for merchants to store crypto — CryptoProcessing.com provides instant conversion of obtained digital assets into fiat funds, which can be further withdrawn via bank transfer.
A significant advantage of the platform is that it's fully transparent. There are no hidden fees, and the integration is completely free: merchants are only charged for transaction processing.
Here is how an integration with CryptoProcessing by CoinsPaid looks like:
The merchant leaves a request on the website.
Within 5 minutes, a manager contacts you via email to set up a meeting.
The manager demonstrates how the system works and answers all questions.
Based on the merchant's business model and payment needs, CryoptoProcessing.com prepares a personalized offer.
The merchant provides the necessary KYB documents to sign the agreement.
A personal manager guides the client through the integration process.
Merchant starts accepting crypto payments from their customers.
Depending on the nature of the business, integration methods vary. Whether it's instant fiat conversions for those hesitant to retain cryptocurrencies or setting up channels for the iGaming sector, there's a solution tailored for every merchant.
Should you Accept Bitcoin Payments?
Absolutely. With an array of benefits ranging from lower fees to heightened security and expansive market reach, the argument is compelling. With providers like CryptoProcessing.com, you're not just acquiring a payment gateway but joining a robust crypto ecosystem. Whether you're rooted in e-commerce or gaming, the versatility of modern platforms ensures a tailor-made solution for every merchant.
Conclusion:
The Crypto is moving the world mindset from traditional notes to digital money. People are now more inclined to employ this strategy besides keeping a lot of cash with them all the time. These crypto assets make the procedure more accessible for the firm to circulate their business throughout the planet. Regardless of their size and type, companies should move into this technological phase of digitalization. The numerous benefits, ranging from commercial sales to security threats, may be handled with the application of these crypto technologies. I hope this is useful for enterprises to opt out of their road towards crypto adoptations.