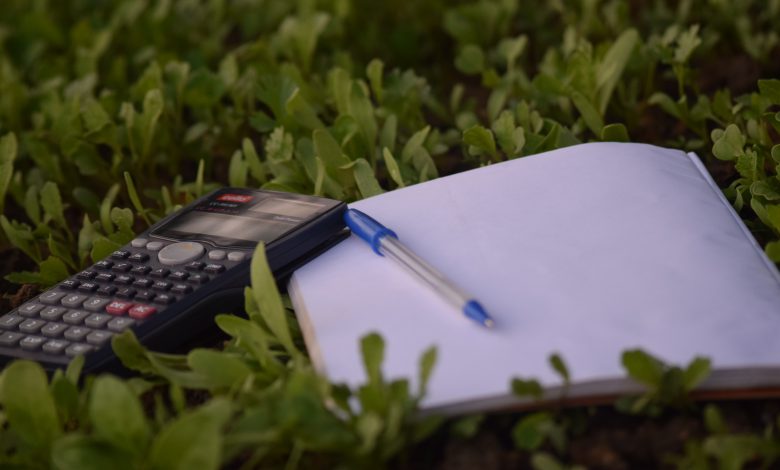 Being an engineering student takes plenty of hard work and duties. A huge number of students are studying engineering as a motivating career. With an increase in the number of students studying in this field, there is also a demand for calculators. Calculators for engineering students have become a necessity of the time. It is not just a portable electronic device. Rather, it is necessary to solve various mathematical and scientific problems throughout the study of engineering.
The best calculators for engineering students come in all shapes and sizes. In this article, you will find some great scientific calculators that will come in handy for engineering students.
Also Read:
Helect 2-Line Engineering Scientific Calculator
Helect 2-Line Engineering Scientific Calculator may be a very good choice for a reasonable price. This simple and weightless calculator will satisfy all your basic needs. For the price, this device is unmatched. Its functionalities seem like the exactness of an expensive calculator, and may well be your perfect choice. In addition, the hard, protective case protects your calculator from any damage.
Ideal for those who don't need advanced features but want a good, functional calculator.
Long battery life keeps you productive.
A wide 12-digit display combined with a 2-line display provides optimal visibility and is very close to textbook format.
Casio FX115ES PLUS
Casio Fx115ES Plus is one of the best calculators for electrical engineering students and other professionals. The calculator has an automatic design and is very easy to use.
It also has a large screen that allows you to carry out important work tasks.
In addition, it has a bi-directional power supply; Battery, and solar-powered to ensure you're always in good working order.
Natural textbook display for optimal visibility. The hard protective shell makes it completely durable.
Casio FX-991EX Calculator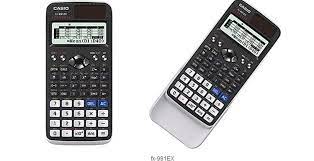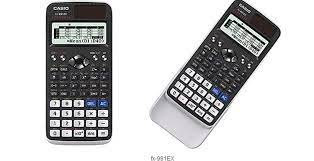 Casio never ceases to surprise its audience. The Casio FX991EX Scientific Calculator is another impressive graph-free calculator for students. It is a combination of all flawless features.
High performance, practical QR function, perfect display, reliable power supply – you'll find these functions in this calculator.
Also, this computer has a very fast processor. Write down your calculations and you will have a solution in no time.
The QR function allows you to visually display graphics on another device. QR codes for graphics can be generated and scanned using a smartphone or tablet.
The high-resolution display and bold, easy-to-read font size take your viewing experience to the next level.
Read:
Texas Instruments Nspire CX
Texas Instruments Nspire CX is a complex but powerful computer. If you're looking for the best computer for engineering, you've come to the perfect place. It is said to be a monster when compared to other computers of the same genre.
This calculator is perfect for a variety of technical subjects such as calculus, algebra, and statistics, including numbers.
Popular CAS feature simplifies troubleshooting. The device is also equipped with an attractive 3D graphics function.
A crisp, high-resolution display is the cherry on top. The best thing about the screen is that it is visible even in the dark thanks to the backlit display.
Plus, the battery is fast charging so it never runs out of power.
Texas Instruments TI36X Pro
Texas Instruments TI-36X pro professional technical calculator offers many useful characteristics at a very affordable price. It is the ideal calculator for engineers looking for more functionality at a lower cost.
Transaction and Multi-Interface Display is useful because it allows multiple calculations to be displayed at the same time.
Likewise, the Math Print function is another great function that allows you to display math calculations as they appear in the tutorial.
A dual power supply ensures long battery life.
High-quality protective case to prevent any physical damage.
HP 35s Scientific Calculator
There are some really strong HP fans. This calculator is also approved for many SAT, ACT, AP, and PSAT tests.
Another big advantage of HP computers is that they stick to the RPN input option, it is beneficial if you will use it correctly. It is optional in this calculator, so if you never need it, don't worry, you can also use the traditional algebra method.
Best used for engineering, chemistry, and physics.
The buttons seem to be laid out in a logical manner, which makes the necessary calculations easier after a little practice.
Read:
For engineering students, it all depends on a good calculator. From making it easier to understand to improving mathematical precision, a calculator is needed everywhere. Before purchasing, you must check some details. Information and technology change over time. Therefore, you should double-check to ensure you are making a successful and flawless purchase.