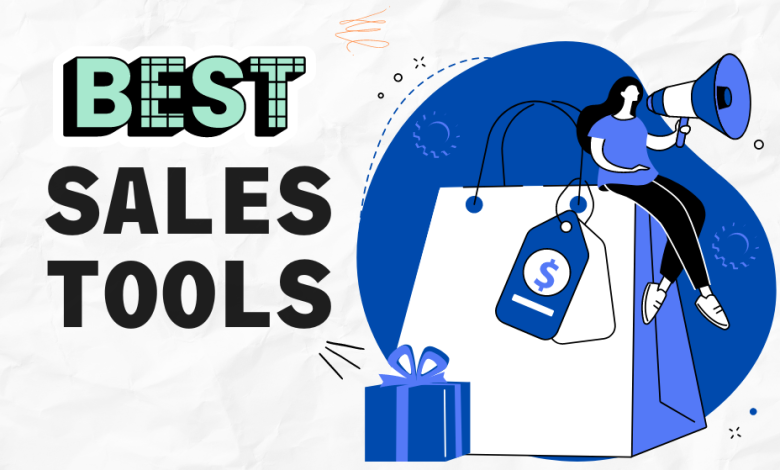 Finding the right sales tools can make or break your sales process. With the right set of tools, you can increase your sales productivity, close more deals, and make sure your prospects are getting the best possible experience. With so many great options, it can be hard to choose which ones will best fit your team's needs.
To help narrow down the selection, we've compiled a list of the 10 Best Sales Tools to Help You Close More Deals. From automation to data analysis and customer relationship management, these tools offer a comprehensive range of functions that can help you streamline and optimize your sales process.
What Are Sales Tools?
Sales tools are any software or technology that helps sales teams close more deals. Examples of these tools include sales CRMs, customer relationship management software, and even social media automation. Sales tools can help you keep track of leads, automate processes for efficiency, and maximize your time to allow for more sales opportunities. With the right combination of sales tools, you can make more informed decisions, increase your sales efficiency, and close more deals. Here are the top 10 sales tools that have proven to be successful in helping sales teams close more deals: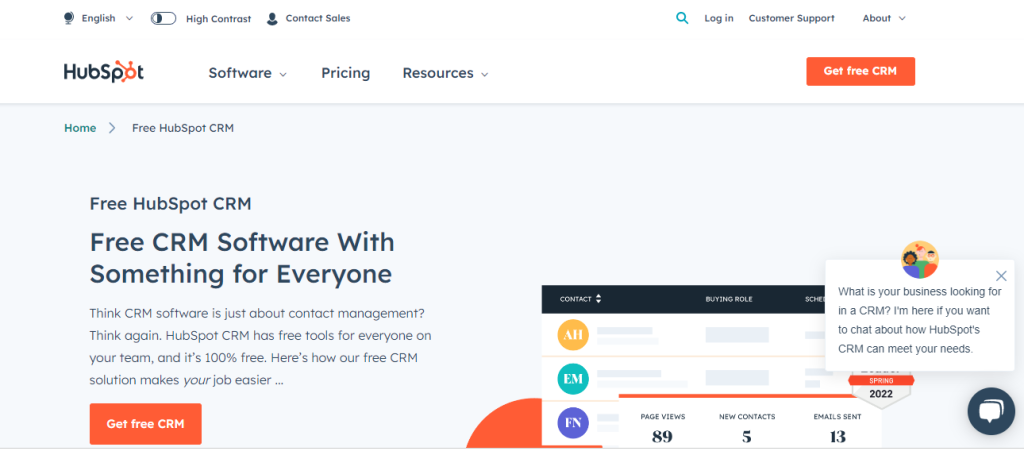 HubSpot is a powerful sales tool that can help you close more deals. HubSpot's CRM software makes it easy to track customer interactions, manage your contacts and sales pipeline, and build custom reports. HubSpot also features a HubSpot Academy. It provides comprehensive training on HubSpot topics including digital marketing strategies, SEO for small businesses, and sales process automation.
HubSpot's ability to streamline your sales process will help you close more deals and increase your bottom line. With HubSpot, you can automate customer interactions, track leads in real-time, create powerful reports, and more.

Outreach is an important tool for salespeople looking to close more deals, as it allows them to reach out to potential leads quickly and efficiently. With Outreach, you can create targeted campaigns that deliver personalized messages to contacts at the right time, ensuring maximum impact and engagement.
You can also track your results in real-time and adjust your strategy accordingly. Outreach also offers an AI-powered automation engine, allowing you to scale your outreach efforts faster and more efficiently than ever before. With its insightful reporting tools, you can measure the effectiveness of your campaigns and quickly identify areas for improvement.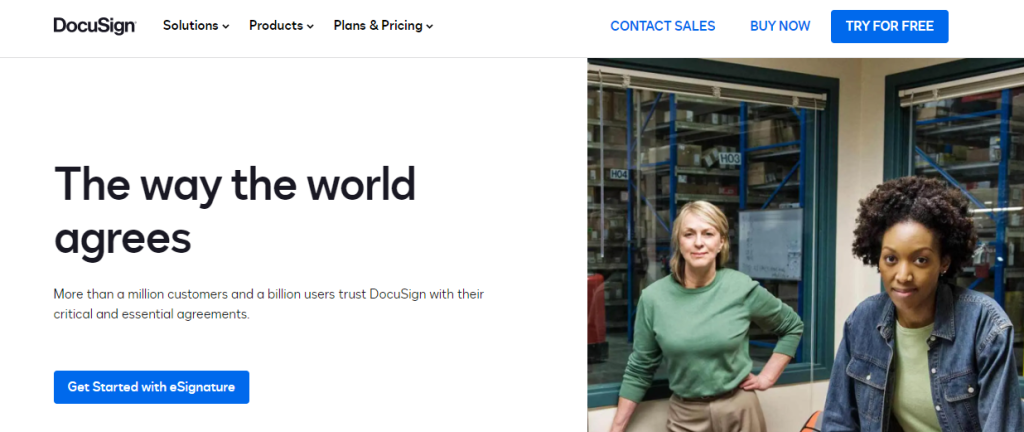 DocuSign is an invaluable sales tool for closing deals faster. DocuSign's legally binding digital signatures ensure that all contracts and documents can be completed quickly and securely. This makes it easier to collaborate with customers, colleagues, and partners in any location. DocuSign also features a powerful workflow automation system that allows users to manage the entire contract process from start to finish with ease. DocuSign's analytics dashboard provides a comprehensive overview of contracts and insights into the performance of sales reps. DocuSign helps you quickly close more deals and increase revenue in less time.

Tableau helps you to create visualizations of the data and offers analytics through dashboards. Tableau can be used for data exploration and interactive reporting, as well as for building predictive models with its built-in machine-learning tools.
Tableau is a great tool for data-driven decision making which can help you identify opportunities, trends, and insights to drive sales. Tableau helps you with visualizing customer segmentation, market analysis, and customer lifetime value calculations so that you can make more informed decisions when closing deals.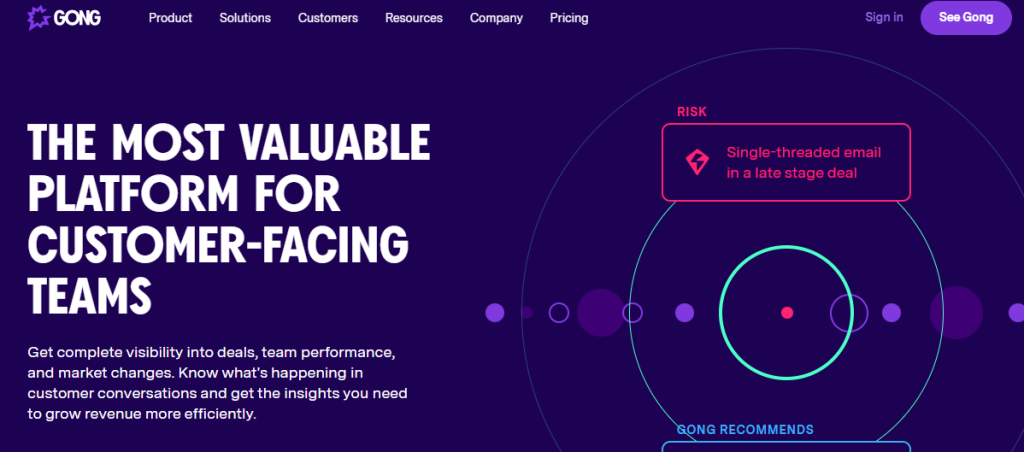 Gong is a sales intelligence platform that can help you close deals faster and increase sales performance. Gong's AI-driven insights provide visibility into what works best in every customer conversation, offering real-time analytics on call and email discussions. Gong also comes with automated voice recognition for quality assurance reviews of team calls.
With Gong, sales reps can quickly determine how to adjust their approach and ensure they're delivering the best customer experience possible. It's a great tool for sales teams looking to close more deals and increase performance.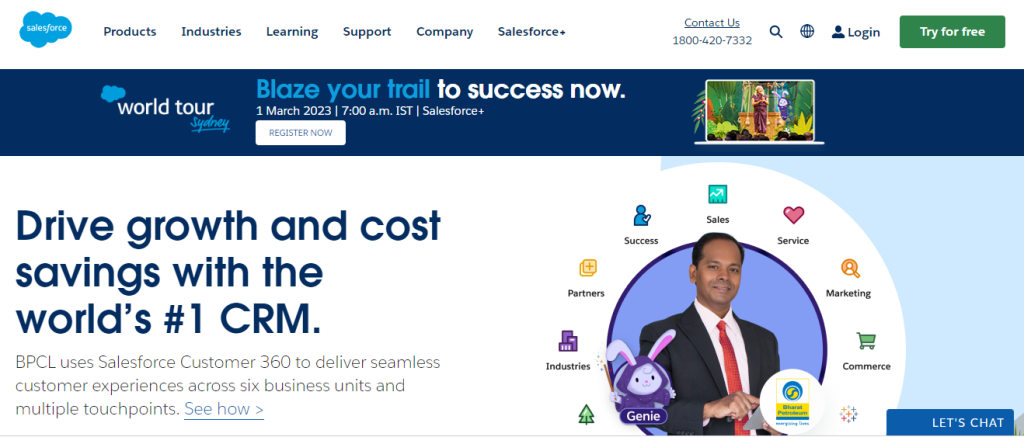 Salesforce is a highly popular sales tool designed to help companies close more deals. Salesforce offers a wide range of features, such as tracking customer information, creating customized reports and dashboards, and automating processes.
Salesforce also has a strong community of partners and users who can provide insight into the most effective ways to use Salesforce for closing more deals. Salesforce is a great tool for those who need to manage and track customer relationships and increase their sales efficiency.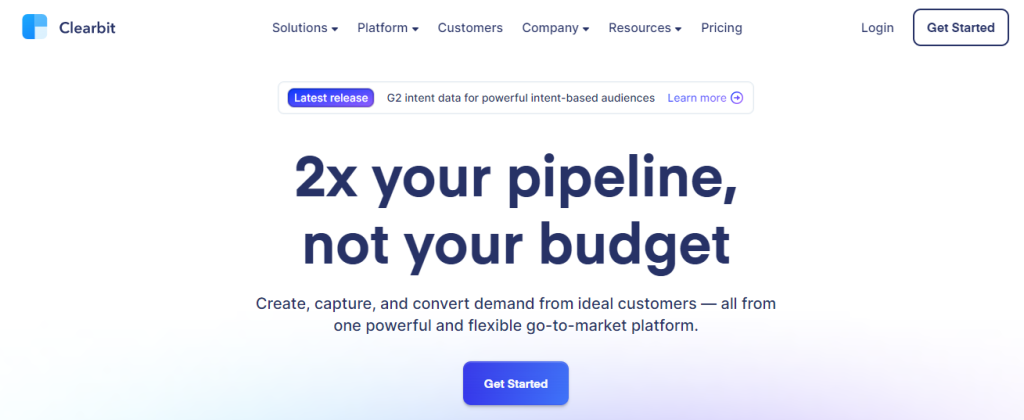 If you're a salesperson looking for ways to drive more leads, Clearbit is one of the best tools available. Clearbit allows you to streamline prospecting by automatically generating insights on potential customers. With Clearbit, you can quickly identify key contacts at target companies and better understand their needs so that you can adjust your pitch accordingly.
Clearbit also provides you with actionable data to better understand your customer's buying habits, as well as competitive intelligence. By leveraging Clearbit's data and insights, you can be more strategic in how you approach new prospects and close more deals.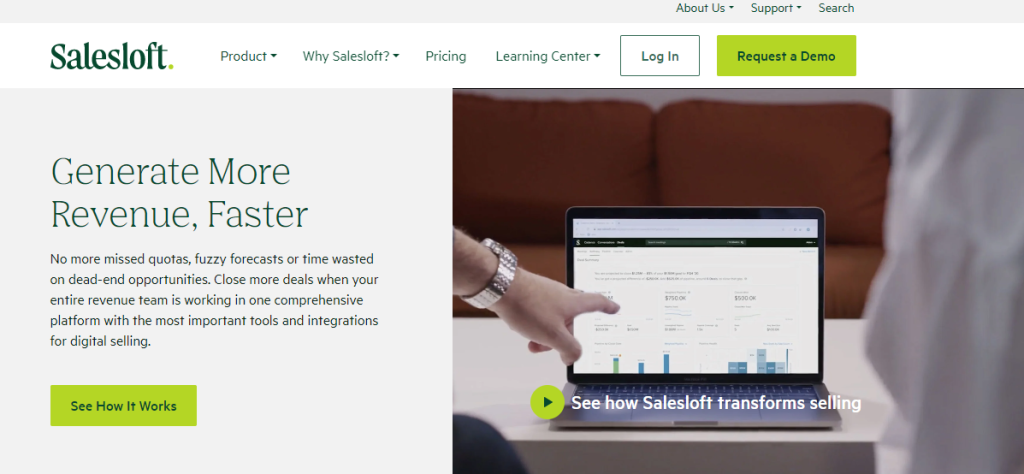 Salesloft is a comprehensive sales engagement platform designed to help you close more deals. It automates outbound email outreach and allows you to track interactions with prospects in real time, so you can easily identify opportunities for follow-up.
Salesloft also offers powerful analytics that allow you to measure performance and make data-driven decisions about your sales process. Sales teams can use Salesloft to create custom playbooks, manage pipelines, and optimize their outreach strategy for maximum success.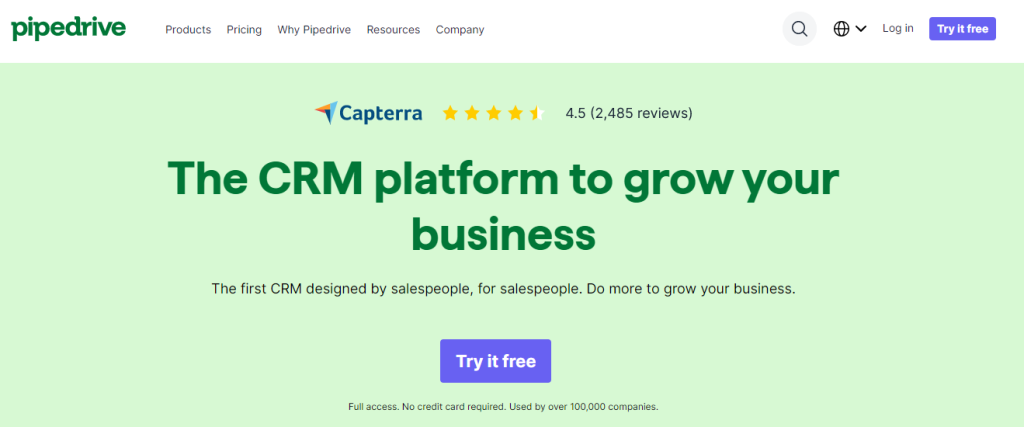 Pipedrive is one of the best sales tools out there for improving your close rate. It's designed to help you focus on what matters most: winning deals. Pipedrive provides an easy-to-use interface that tracks and manages all aspects of a sales process.
Pipedrive also offers a range of useful features to help you close more deals, such as automated email follow-ups, customer segmentation, and activity reminders. Pipedrive's dashboard provides quick insights into the health of your sales pipeline, helping to highlight areas for improvement.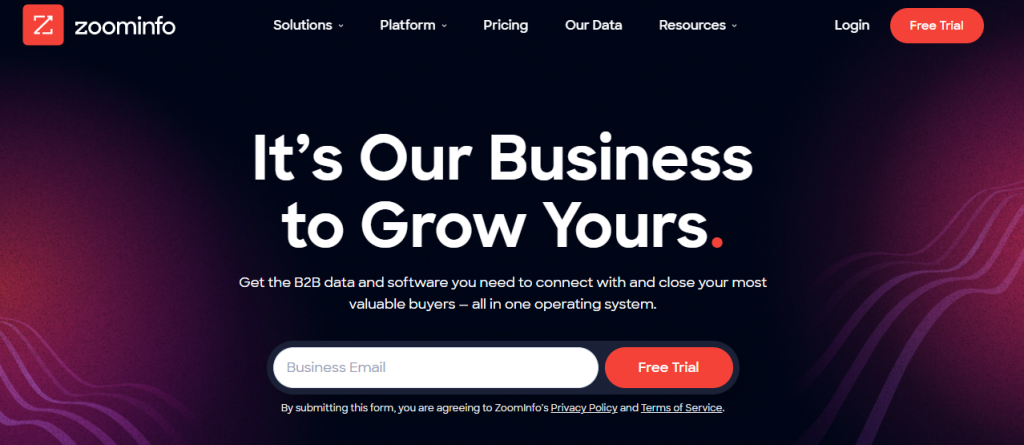 ZoomInfo is a sales intelligence platform that helps you find qualified prospects and craft outreach campaigns. ZoomInfo also provides detailed analytics related to user engagement so that you can track the progress of campaigns and measure their success.
ZoomInfo's powerful search tools allow you to quickly locate leads by industry, company size, job title, and more. Its automated outreach features enable you to send personalized emails and messages at scale.
Conclusion
When it comes to closing deals, having the right sales tools can make all the difference. With the right technology in your toolbox, you'll be able to increase efficiency and ensure that no lead falls through the cracks. Take a look at some of the top solutions in order to find the right fit for your business and start closing deals with greater efficiency.