Business
How to Create a Work from Home Schedule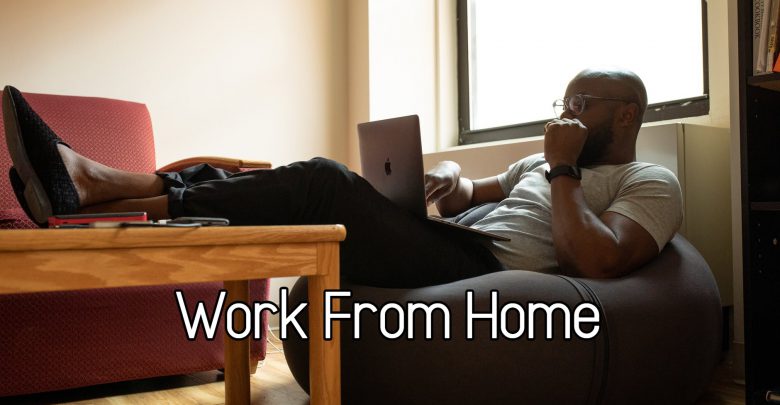 Work from home is a totally new concept for most people as the whole world has recently been forced to adopt it due to the coronavirus pandemic. Even if you have experience with remote working, you won't have done so in such global lockdown circumstances as we all are currently in.
When we are working from home, there is no outside influence on our schedule and we need to be more productive in a home office. It is the place where creating a work from the home schedule can come in handy to help you get more done without being distracted by your cat or any other pet. Here in this article, we have listed a bunch of tips for you that you can incorporate into your schedule development process to make it a productive one. It will help you create one without getting overwhelmed.
Get Started Early
While working from home, the transition from the bed to your personal computer can be much more quaking. That's why you should dive into your to-do list as early as you leave your bed. It helps you get things more productively even in less time. Try to start the first and foremost task of your project in the morning so you can get it done effectively by end of the day. Get started early and manage your hours accordingly.
Pretend Like you are Going to Office
The overall environment where you are working can have a direct impact on your productivity. When you go office daily for work, it encourages you to accomplish things in a timely manner. But when you are working from home, you can easily get distracted. So, do all the things you'd do to get ready for the office and pretend like you are going to the office. Prepare yourself for work properly and assume you are working in the office, not at home.
Plan your Day As you would at the Workplace
You are your own manager when working remotely as there is no managerial influence to push you for hard work. So, break up your day as you do in the office. Plan what you will be doing throughout the day and prioritize things accordingly for increased focus and productivity. Use time management technologies like Google calendar and online task managers to stay on top of things.
Choose a Dedicated Place to Work
In order to increase efficiency and productivity as a remote worker, you should choose a dedicated place at home to work properly. Create a proper work environment to get motivated for hard work and get things done in a timely manner. Avoid all the things that are associated with leisure time and surround yourself with work-related stuff to stay focused.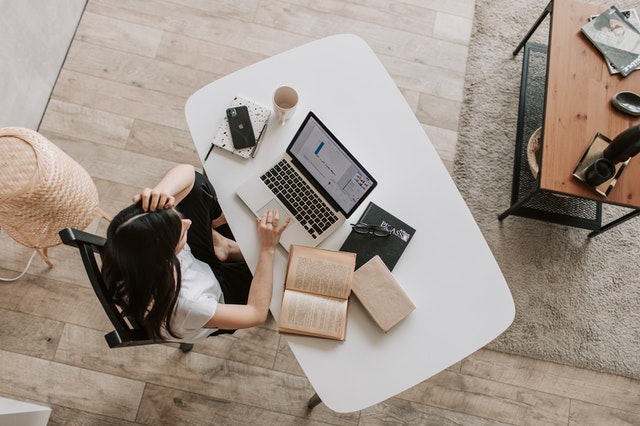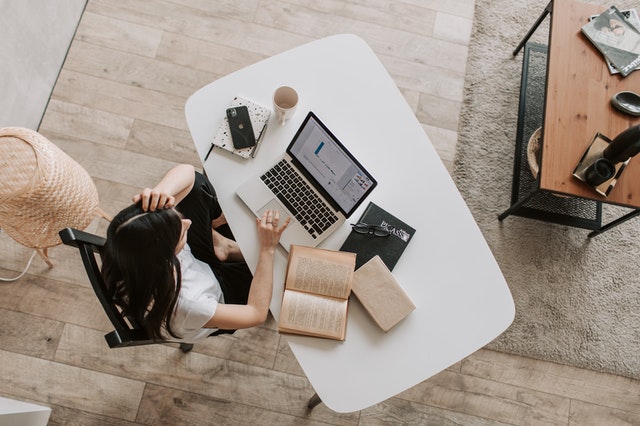 Don't Stay at Home
If you are unable to work productively in your home office, you should leave it as soon as possible and take your telecommuting a step ahead. Search for comfortable and peaceful areas in your town like a public library, coffee shop, or a public lounge to turn it into your workplace. You should look for a WiFi-enabled space so you can easily get connected with your team of remote workers whenever you want. It will make you feel like you visit the workplace daily. As a result, you can get more done in less time.
Commit to Doing More
Set your deadlines and commit to working more daily. Create a daily work schedule to do something extra every day as most of the projects and tasks take longer than your expectations. Doing something extra daily can help you achieve your deadlines in a timely manner. If you come up shorter than your deadline at the end of the day, try to accomplish it the next day without disturbing your next day's routine.
Find Working Hours when you are More Productive
No one is active and productive at the workplace all day. Motivation to perform at the workplace usually rises and falls throughout the day. That is the reason, you should find out the time you are more active and productive, and create a work from home schedule accordingly. For instance, if you feel energetic in the morning, you should start your work right after getting out of bed. Capitalizing on your most productive times of the day helps you accomplish more and save your time for the complex tasks to get them done greatly.