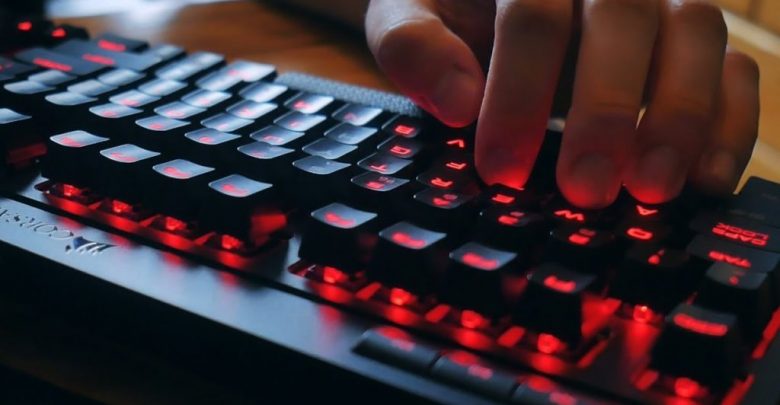 The keyboard is one of the vital parts of a computer and picking the best gaming keyword is just like getting a perfect and comfortable pair of shoes from plenty of options and choices. It is the thing we touch and use the most then we are using the computer especially for playing games. Buying the best gaming keyboard could amazingly improve your gaming experience than upgrading your system. Picking the right keyword for gaming not only provides you a great gaming experience as the first-person shooter but also gives you an improved typing experience to boost your overall productivity and computing experience.
Beyond the membrane and mechanical switches, optical gaming keyboards and mechanical-membrane hybrid switches are available in the market that you can consider to upgrade your old keyboard. Below we have listed the best gaming keyboards to have incredible gaming experience.
The SteelSeries Apex Pro could be a superb choice as it is an exclusive yet imaginative entry to the gaming keyboards family. It uses magnetic fields to track the positions of keys instead of mechanical or optical elements. It is one of the best gaming keyboards as it provides awesome performance and improves typing as well. It is a highly responsive and well-designed keyboard with a best magnetic palm rest and worth-investment if you really want to enjoy improved gaming experience.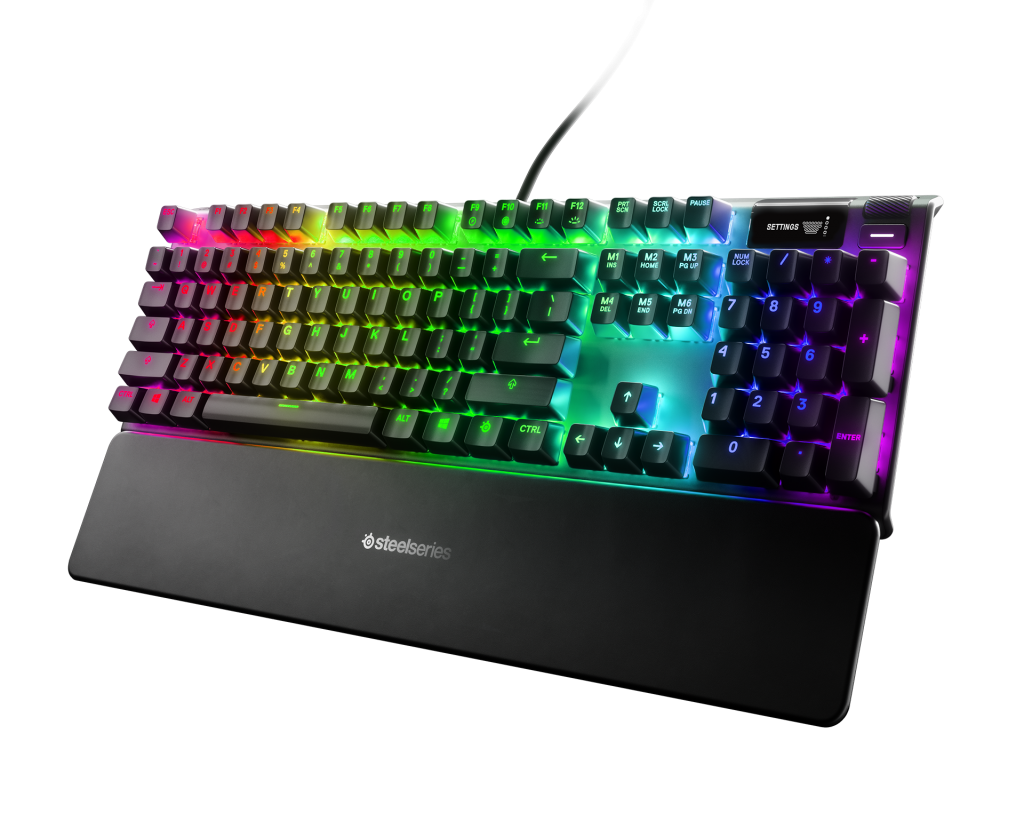 Do you really want to go an extra mile to upgrade your existing keyboard for optimum performance? It would be hard for you to find something better than Corsair K95 Platinum. Its big design and enormous footprint make it unique and useful from others. It is all in one pack and includes dedicated media control keys, USB pass-through, volume wheel made of metal and RGB lightning. It would be a great addition to your gaming arsenal but you may find it a little bit expensive, in fact, it is not much expensive as compare to features and options it offers.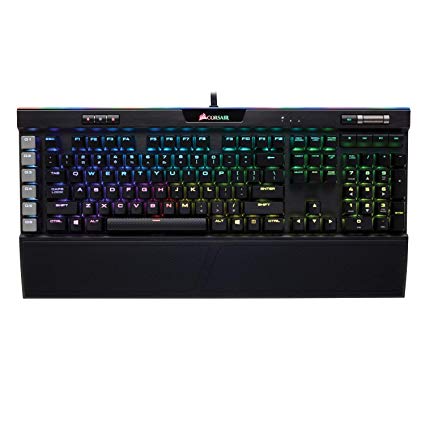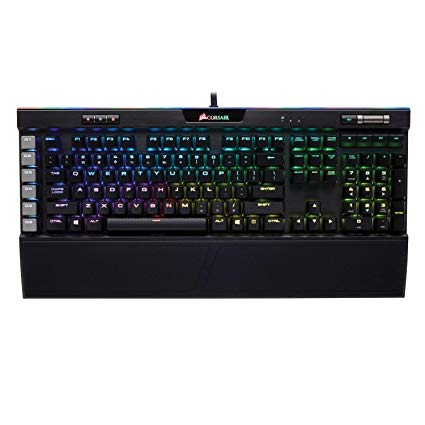 It might look like an old gaming keyboard but committed to provide with typical PC gaming peripheral and offers loads of features with a sleek and simple layout. It comes with a durable aluminum body, 104 precise and responsive switches, media control buttons, a volume control wheel, and per-key RGB light to advance your gaming experience. The best thing about this gaming keyboard which is great for all gamers is that it comes with a diversity of mechanical switches such as Cherry MX Speed, Blue, Brown Red, and Silent, etc. Spending money on Corsair K70 RGB MK.2 will never ever disappoint you.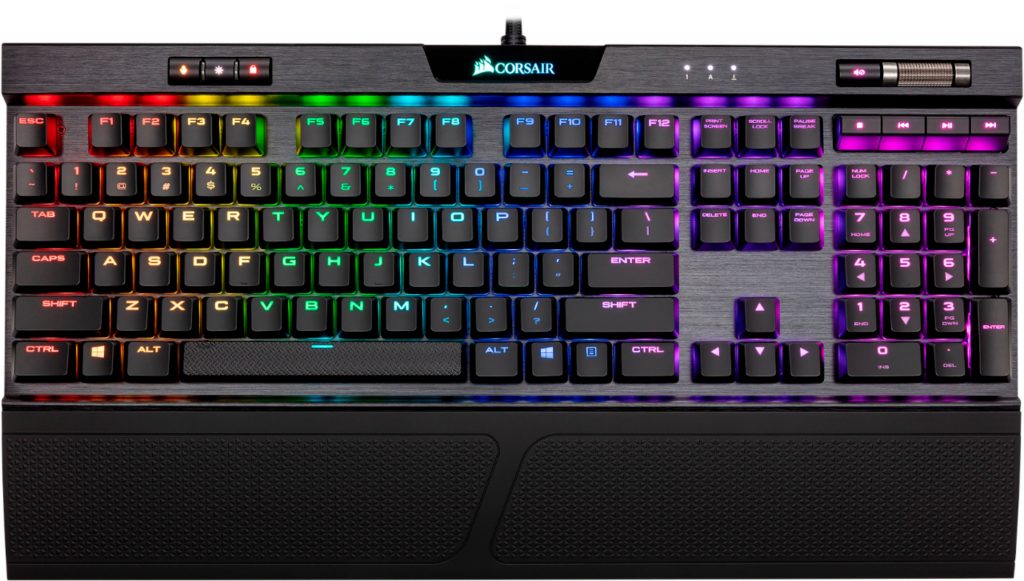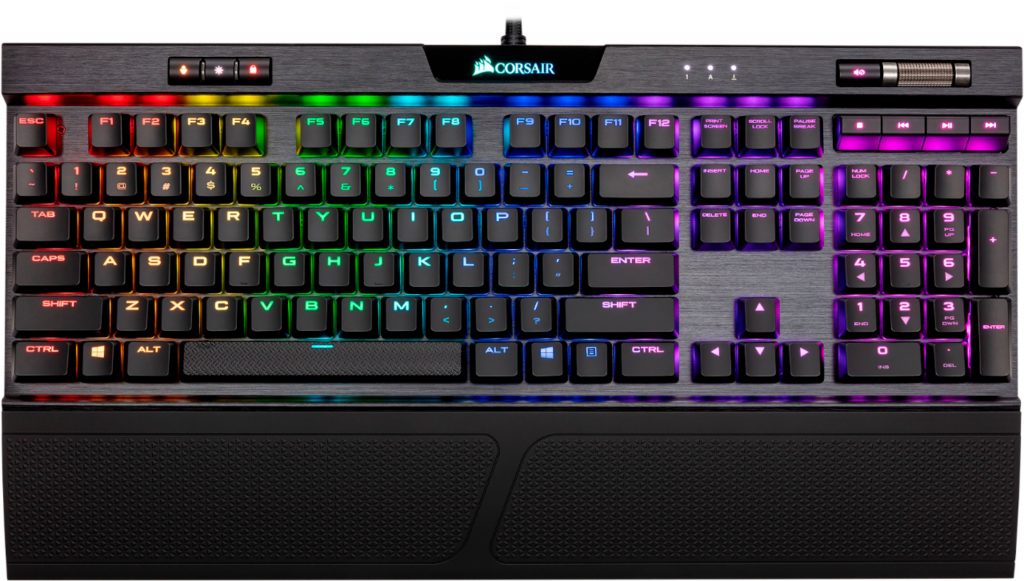 No doubt the company is famous for its RAM & storage drives, but Patriot' Viper V765 provides a great keyboard experience at a very reasonable package. Its key switches are actuating faster than the regular Blue or Green key switches. Keys of Viper V765 are highly responsive and make each click more pleasant and comfortable. It has an aluminum top-surface with elongated edges that give it an amazing look. Patriot Viper V765 also has RGB feature with plenty of light color combinations. Moreover, a user can also personalize the color patterns according to the individual needs.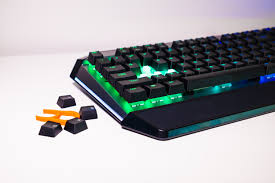 It is one of the best gaming keyboards on the list of game lovers. Roccat Vulcan 120 Aimo looks, feels and performs great. It uses Roccat's own Titan key switches, rather than the Cherry MX switches used by the other keyboards. Titan switches are comfortable and responsive as well. It offers many other features that gamers love a lot. That's why it is one of the ideal gaming keyboards in the market.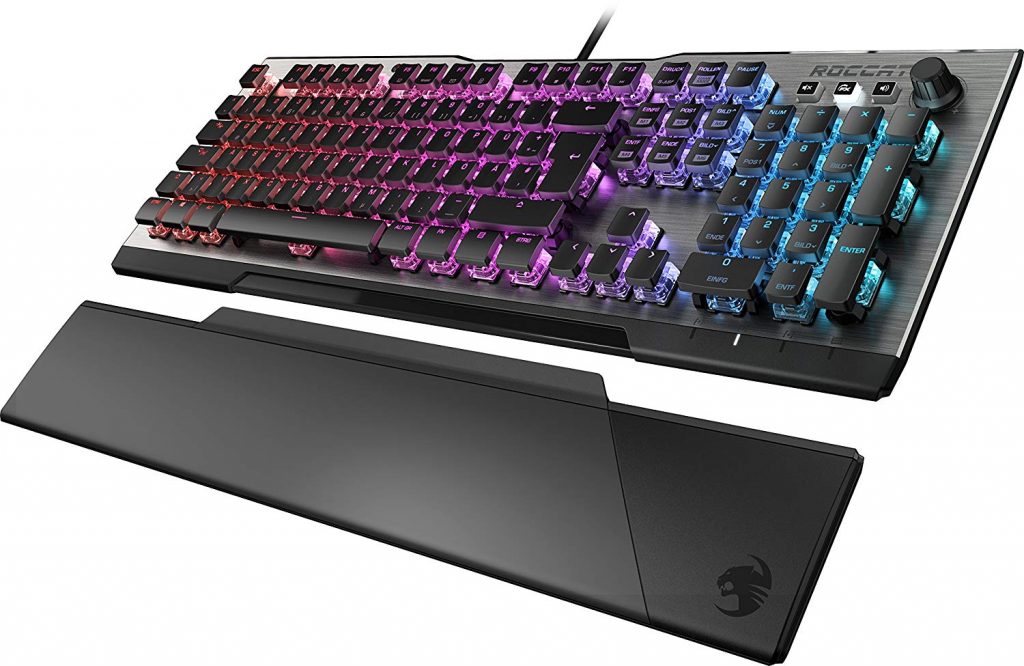 If you need something more than mecha-membrane keys to enjoy a full membrane typing and gaming experience, then Razer Cynosa Chroma is made for you. It is made with low profile membrane keys that feel awesome and perform well. There might be some great features missed in this keyboard but things like dedicated media controls and RGB illumination that can be personalized for each key, make it worth spending. If you want to enjoy quality without breaking the bank, then Razer Cynosa Chroma is highly recommended for you.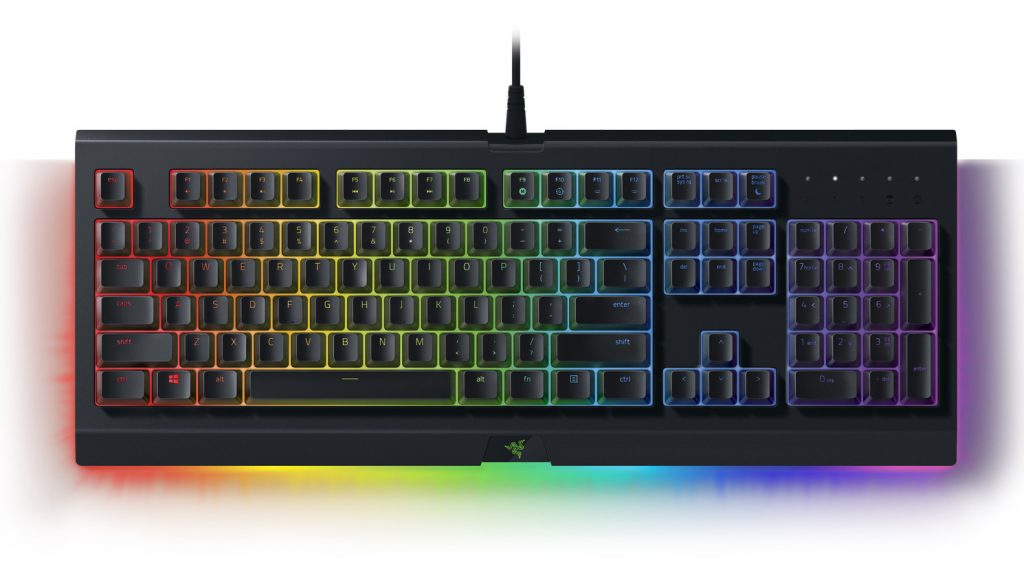 Looking for a premium keyboard with a sleek and outclass design even for a reasonable price tag? If yes, then nothing is better than IOGear HVER Pro RGB. It comes with mechanical switches with RGB lighting that can be programmed as per individual needs and interests for each key. It is a quality, unique and well-made keyboard that provides optimum gaming and typing experience.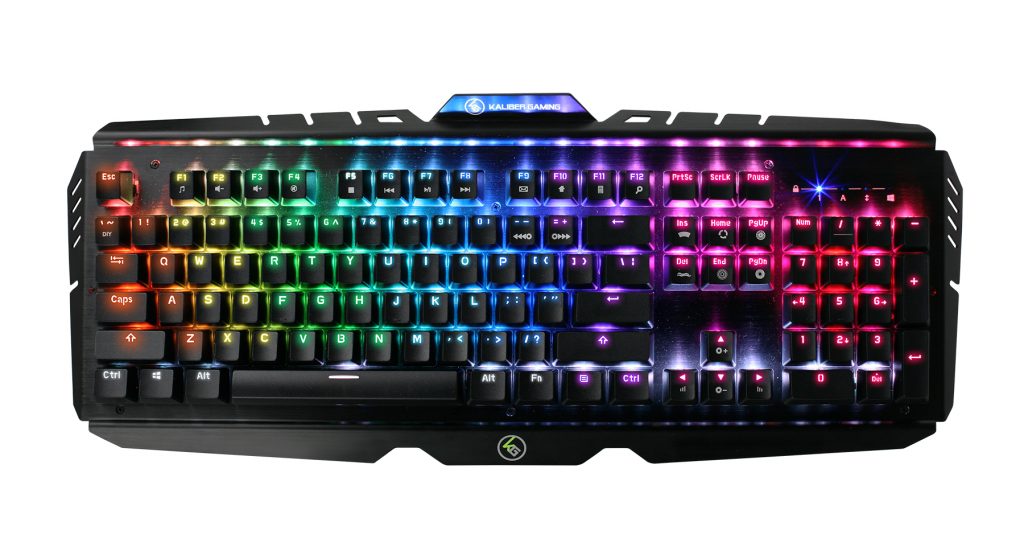 The company may not be the first keyboard vendor comes in your mind when it comes to picking the best gaming keyboard but MK850 will blow your mind. It is designed with aimpad technology to provide users with superlative typing and gaming practice. Cooler Master MK850 includes features like a couple of dedicated macro keys, media control keys, two independent scroll wheels one for volume and another for RGB light, USB pass-throughs ports and appealing Cherry MX Red switches that every gamer loves a lot.