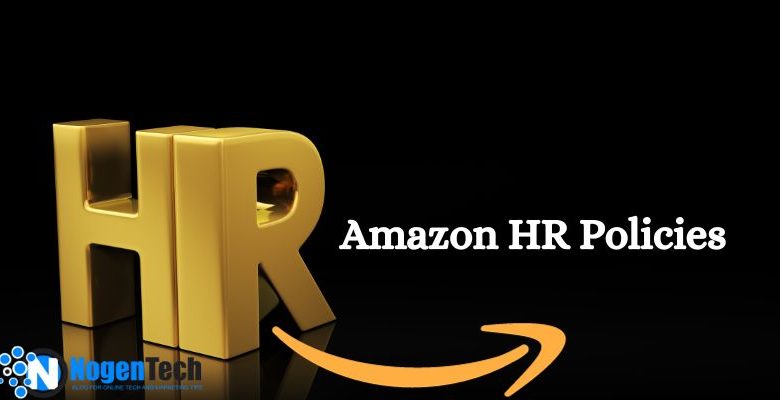 Amazon is the prime example that started all the e-commerce, digital marketing, and online shopping experience for us. Being the most successful company in the world, Bezos's Amazon has always kept transparent access to their Human Resource Policies. Thus, any employee who faces any hardships at work can reach out to Amazon's HR phone number or learn more about it at aboutamazon.com.
The top-notch HR department at Amazon ensures that employees have a satisfactory state of mind in a peaceful work environment. They also ensure to provide the necessary allowances and incentives and take initiatives that are beneficial for the well-being of businesses and employees.
To take a more transparent look at the human resources of this e-commerce giant, we have written a detailed article on the evolution of Amazon's HR policies. We will also provide details of how the current employees or anyone else can reach the HR department of Amazon.
Does Amazon Have an HR Department?
As plain as daylight, the answer to this question is obviously YES. Without an HR department, it would be impossible for a company like Amazon to conduct its operations across the world. Just because it's an e-commerce business doesn't mean that it does not need physical manpower on the ground.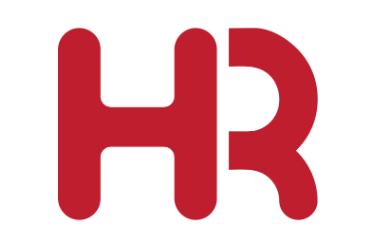 Hence, Amazon's HR department is responsible for doing a lot of hiring and firing on the floor of their warehouses. And then, there are logistic teams who become partners in various countries for seamlessly managing operations of shipping goods and orders.
What Are the Amazon's HR Policies?
Here, we have mentioned Amazon's HR Policies followed within the organization to maintain and sustain the employee potential within the market.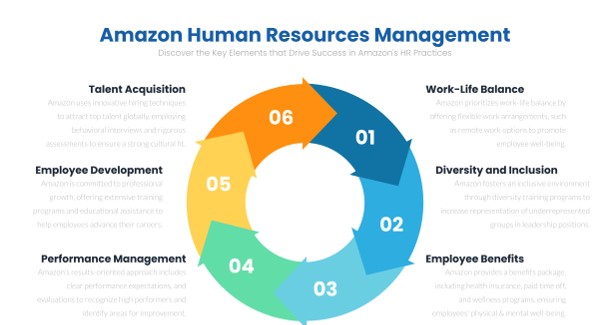 These HR policies help employees get a wide range of benefits and exciting incentives that motivate them to work efficiently. Let's take a closer look into these policies that have made employees of Amazon a pillar of its success.
Benefits and Work-Life Balance
Besides the main compensation for the salary, which is a very market-competitive one, Amazon offers a wide range of benefits for its employees too. The average salary of an Amazon employee ranges from $31,148 per year for a Freight Handler to $175,173 per year for a Senior Research Scientist.
The salary compensation depends on the job duties and the rank of the person in the organization. A higher rank means more responsibility and a better salary.
The basic benefits that Amazon's employees get besides their salary are medical, dental, and vision coverage benefits. In addition to that, if you ever find yourself in severe sickness or need a prolonged leave, they can compensate for you too. However, you may have to provide a viable reason for getting any sort of benefits in terms of leaves.
Performance and Reward
The reward management system is something that keeps an employee motivated to work harder. This policy is highly recommended to be introduced to the new candidates who are only stepping into the organization. Thus, they find more and more reasons to deliver their full potential for the prosperity of the organization.
The Reward Management Process works under the criteria of providing special incentives and bonuses for employees who have performed well in their job duties. These rewards may include both financial and non-financial rewards. For example, employees may get a bonus added to their salary, or they might get a gift card for purchases on Amazon.
Employee Development
Workforce training is an essential part of Amazon's HR policy since it gives the employees a head start on how they can learn to work on their job duties. A lot of organizations solely rely on the new employees' abilities to understand and apply a certain solution to a certain problem. But that's not the case at Amazon because employees get proper workshops and training sessions to prosper in their work.
Amazon focuses on developing leadership qualities in the individuals designated to their line of work. With their Workforce Training Management programs, employees can benefit from developing new skills and remain up-to-date with knowledge.
And the most important factor in all of this training is the familiarity with the technology. We all understand how quickly the technology is evolving, which is why we need trained staff that is familiar with them.
Now, firing someone who is not familiar with the technology and hiring someone who knows how to do the job is a bit unfair. Hence, at Amazon, the HR department focuses on keeping the employees familiar with using and applying up-to-date technology in their job duties.
Diversity and Inclusion
Last, we have to mention the best policy of Amazon's HR, and that's diversity and equality. Amazon believes in providing equal opportunities for men, women, and minorities. The goal is to bring an opportunity for everyone on the table so they don't feel isolated.
Hence, Amazon's policies are inclusive for all, and there are no such things as exclusive favours for any of the workers. This policy also applies to compensations, salary packages, and incentives. Hence, each and every benefit being earned by an employee is maintained inclusively throughout the organization for sustainability.
How Can I Contact Amazon's HR?
Amazon HR can be contacted by email or phone.
Email: hr@amazon.com
Phone: (888) 892-7180
Conclusion
Amazon's HR policies are a learning point for any organization that is looking to get a head start in the e-commerce industry. Since Amazon is the pioneer of the e-commerce business, it has earned a lot of success over the years.
And it is not because of the efforts of a single individual but the collective effort of multiple personnel throughout the organization. With the policies defined by Amazon for their employees, any organization can attain sustainability and steady growth for their firm.