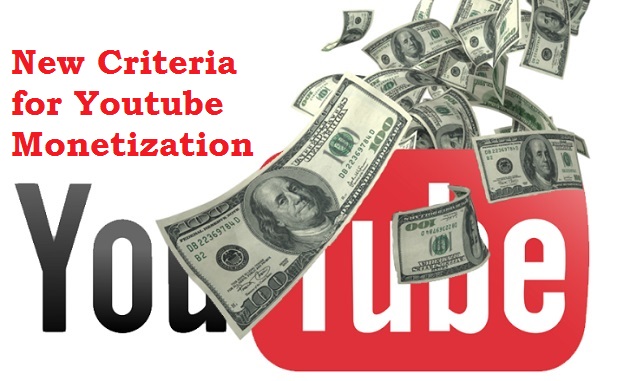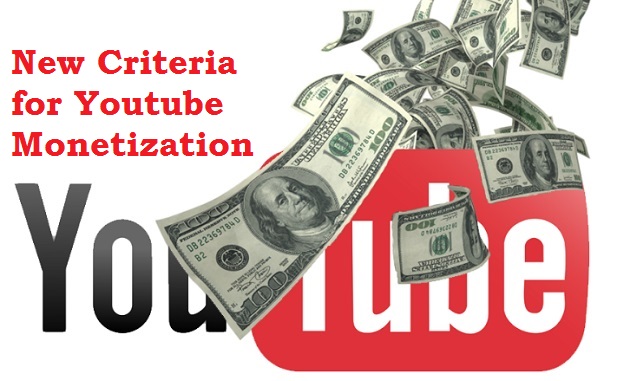 Since youtube is one of the best ways to earn online, the company is making continues changes in their monetization policy in order to make the platform better for users, creators and advertisers as well.
In the mid of January 2018, in an effort to make certain that "bad actors" do not harm the valuable youtube audience, and the real & worthy YouTubers continue to be rewarded accordingly, youtube is changing its monetization policy with a new criteria for creator monetization that will go in effect from now to onward as they have announced via Google Blog.
YouTube new monetization policy about what channels can be monetized
Before this revised criteria for creator monetization as on 2018, creators were needed a sum of 10,000 total views to join the youtube monetization program for earning purpose.
From now, new youtube channels also need to get 1,000 subscribers and 4,000 hours of view time in the past year (12 months) in order to get the channel approved for monetization.
These are the newly revised requirements to join the program as new youtube creator and Google also saying they will also start applying these requirements to current youtube partners on February 20 bring all creators on the same page.
What the company concerns said about the big change
Paul Muret, a Google vice president, wrote in the blog ost Tuesday published on Googleblog that,
"There's no denying 2017 was a difficult year for youtube, with a lot of issues affecting our community and our advertising partners,". "We are passionate about protecting our users, advertisers, and creators as well and also making sure that YouTube is not a place that can be co-opted by the so-called creators that are actually are 'bad actors'."
The world's most popular online company Google hopes that by making these changes in youtube monetization policy, it will be able to deflect money from 'bad actors' on the platform and prevent nasty content from being monetized on youtube channels.
All, new and existing creators will have to fulfill the criteria for creator monetization in order to place ads on videos.
However, this more meticulous youtube monetization structure can be seen as one of the more aggressive steps YouTube has taken so far to get things better on this biggest video platform ever.