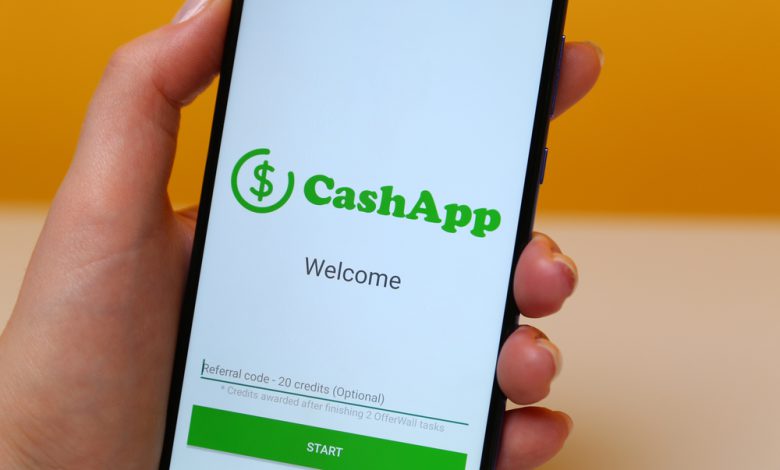 When it comes to earning money, most of us only receive it based on the number of hours that we get paid to show up and execute tasks. 
Unfortunately, as inflation gets higher and higher, the cost of living inflates faster than our hourly wages in most cases.
In order to fill in the financial gaps, find out how you can really get free money with apps that are both available on Android and iOS.
These aren't get-rich-quick schemes, but they can provide you with some disposable income during these economically uncertain times we live in.
Swagbucks
Swagbucks is a cash-back and rewards app where you earn points, called "SB," whenever you are shopping in particular online stores, taking polls, watching videos, playing games, or fulfilling other tasks specified by Swagbucks that can then be redeemed for gift cards or cash put in your PayPal account. 
Swagbucks offers simple ways to earn rewards, and payments usually arrive within ten business days after redemption, with a $10 bonus with a qualifying $25 purchase upon joining Swagbucks.
Unfortunately, it can honestly take a long period of time to make substantial money, and you won't be automatically accepted into every task or survey.
Yotta Cash App
Cash App is the mobile peer-to-peer payment app that makes it possible for people to transfer money to one another digitally and even cash out their payments into a bank account or have them transferred directly to a credit card for a small fee.
How to get free money on cash app is a question that can be answered by using the Yotta debit card as the source of funds whenever you decide to make a payment on Cash App.
With the Yotta debit card, each purchase has an opportunity to be immediately reimbursed at any retailer, and it works when you follow these steps:
1) Open up an FDIC-insured Yotta account and apply to receive a Yotta debit card.
2) Open Cash App and get to the "My Cash" tab by tapping the building icon in the lower-left corner.
3) Look under the options for "Cash and Bitcoin" section and tap "+ Add Bank."
4) Tap "Add Card" and include your Yotta card information to link the card to your account.
Now every time that you make a payment, select your Yotta card as the source of funds, and you'll become eligible to have your payments be reimbursed.
As an added bonus, there is no charge to use this debit card as a payment method,
Yotta debit cards come equipped with other benefits to take advantage of, such as:
1 in 250 odds that your purchase will be instantly reimbursed by Yotta
1 in 100 odds for in-person purchases at restaurants
10% of tickets go right back into cash prize drawings for up to $10 million that happen weekly
1,000 bonus tickets after spending your initial $2,000
55,000+ fee-free ATMs in the US
Make cash deposits at 90,000+ locations
No foreign transaction fees
Rakuten
Rakuten, which was once known as Ebates, rewards shoppers that use this app with 40% cash back on purchases that they make from retailers, restaurants, food delivery services, travel, gift cards, and many others.
First, you create a Rakuten account, click on the store where you want to shop in the app, and then make your transaction directly through the portal.
It is also possible to link credit cards or debit cards to your Rakuten account to earn cash back in-store, but you must activate that particular deal through the Rakuten app first. 
Cash will be credited back to you by Rakuten to your account after it has confirmed the purchase with the retailer, which can happen in several days or in a matter of hours,
Then finally, the payment can be received via PayPal or check.
New users can earn a $10 welcome bonus after their first qualified purchase and earn bonuses for sign-ups and referrals.
Your earnings won't come to you right away because Rakuten sends out payments every three months only if you have at least a $5 cash-back balance.
Ibotta
There is also another way to really get free money using an app called Ibotta that lets you earn cash back on in-store and online purchases from over 2,000 supported stores.
Ibotta has expanded beyond groceries to include eating out, entertainment, clothing, and pet supplies, among many other areas of retail.
Money back can be automatic, be retailer-specific, and require the completion of a task or a poll, as well as simply for watching a video.
Earn cash back in stores by adding offers and submitting your receipt in the app after shopping, connect your retailer loyalty accounts, or buy a retailer gift card directly through the Ibotta app.
Ibotta also offers a bonus to new users, referral bonuses, and a variety of payment methods that you can choose from, such as PayPal or directly to a bank account.
Just keep in mind that making money this way can be a slow process, and you must have earned at least $20 in cash back to redeem your earnings, with some of the gift cards requiring at least $25 in earnings.
Field Agent
If you're someone who likes to get paid for completing short tasks, then you'll want to check out Field Agent.
This app pays you to do small tasks like taking pictures of a product in a store or checking the price of an item at a nearby store,
There are also opportunities to participate in product testing, mystery shopping, and consumer research.
To get started, you'll need to create an account and complete your profile so that Field Agent can match you with appropriate tasks.
Then you can start browsing the app for available tasks in your area.
So if you're looking for a few extra bucks to help make ends meet, check out some of the best money-making apps listed above. And who knows? With a little bit of effort, you might just be able to score yourself a free lunch or two.