The XPS 13 laptop has been one of the most popular on the market for a few years. It's no wonder why – with its sleek design, powerful performance, and long battery life, it's hard to beat. If you're in the market for a new laptop, the XPS 13 should definitely be at the top of your list. In this buyer's guide, we will take a closer look at all of the features that make the XPS 13 so unique and help you decide if it is the right laptop for you.
XPS 13 laptop:
XPS 13 Laptop was released in early 2022 and has since become one of the most popular and best laptops on the market. From the beginning, Dell's XPS series has been an excellent choice for those seeking potent computing capability on the go. Over time, it never lost its edge in keeping up with advancements in technology and consumer demands; therefore, making it one of Windows' most sought-after laptop lines. The evolution of this line is truly remarkable. With its sleek design, powerful performance, and long battery life, it's easy to see why so many people love this laptop.
Specs of the XPS 13 Laptop:
The XPS 13 comes in a variety of different configurations, depending on your needs and budget. Some of the key specs to look for when shopping for XPS 13 laptops include:
Processor: Intel Core i5 processor, Intel Core i7 processor
RAM: 8GB, 16GB or 32GB
Storage capacity: 512GB or 1TB SSD
Screen Display: 13.4-inch display, 1200p resolution and optional touch capabilities.
Camera: 720p webcam with dual-array microphones
Weight: 2.59 pounds
Ports: Thunderbolt 4 USB-C (2)
Battery life: Up to 13 hours of continuous use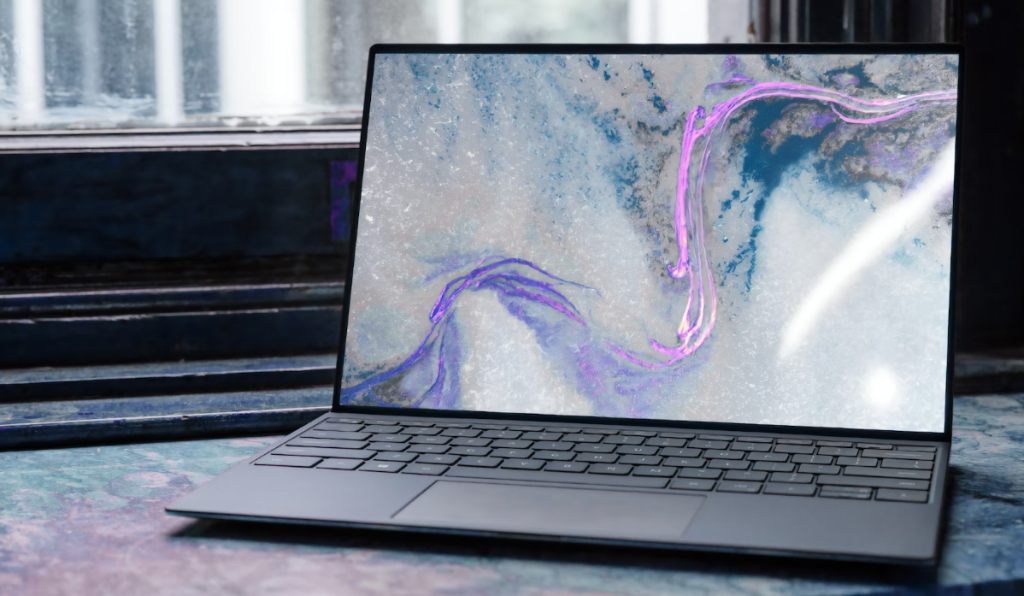 Features of XPS 3 Laptop:
One of the standout features of the XPS 13 laptop is its slim, lightweight design. Weighing less than 3 pounds and measuring less than 0.6 inches thick, it's the perfect laptop for people who are looking for maximum portability without sacrificing performance. Some of the detailed views of its multiple features are given below,
Superior Performance Capabilities:
The XPS 13 laptop was designed with performance in mind, and it certainly delivers. With its powerful Intel Core i5 or i7 processor, up to 512GB of RAM, and blazing-fast SSD storage, it can handle even the most demanding tasks without slowing down. Whether you're doing work, streaming videos, or playing games, you'll never feel held back by your XPS 13. Performance is one of the only areas that most buyers demand. While it offers a solid performance across the board, there are some other options out there with even more powerful hardware. Hanging or delays in the processing of files are rare for this super laptop.
Slim and Colored Design:
XPS 13 is a stunning design that captures the attention of people and has a thin, lightweight form factor that makes it extremely portable. XPS 13 has a sleek, lightweight aluminum chassis and edge-to-edge Gorilla Glass display, giving it a truly premium look and feel. Weighing less and narrower than the 2021 model, this hair thinner is an extremely slim addition to your beauty routine. Its undeniable charm will captivate you. It is as pretty on the inside as it is on the outside. Solid Color options are available in stunning hues of rose gold and platinum silver, making this device truly beautiful.
Long Battery Life: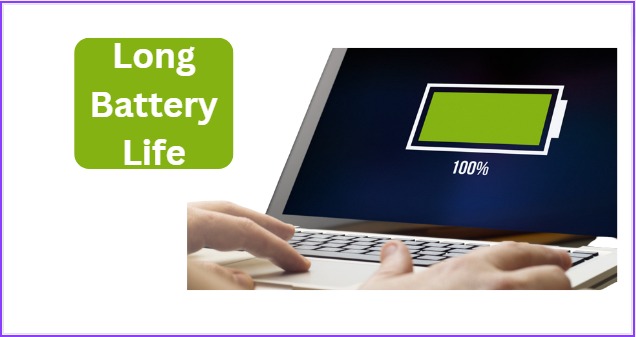 With XPS 13's long battery life, you can leave your charger at home. XPS laptop provides up to 13 hours of continuous use on a single charge, so you can power through your day without worrying about finding a wall outlet. Whether you're at the office or on a long flight, the laptop will keep you connected and productive for hours on end. We've been thoroughly impressed by this laptop's extended battery life which easily surpasses many of its competitors.
Better for Gaming:
If you're a serious gamer, XPS 13 might not be the best laptop for you. The XPS series was not designed with gaming in mind, so you might find that it doesn't have the power and speed you need to really enjoy your favorite games. However, thanks to its powerful hardware and slim design, it is still an excellent laptop for casual gamers who want a machine that can handle more demanding tasks while still letting them play their favorite titles.
Keyboard and Mouse:
The XPS 13 comes with a comfortable, full-size, backlit keyboard and precision touchpad that make it easy to type and navigate, even in low-light conditions. It is also equipped with a precision touchpad that lets you control your XPS laptop with the most accurate, responsive, and efficient gesture support.
Final Glance:
XPS 13 is a stylish and powerful laptop that offers everything you need for work, entertainment, and more. Whether you're looking for an ultraportable laptop that can keep up with your busy schedule or a machine that you can use to play games and enjoy multimedia content, XPS 13 is a perfect choice.
Overall, the XPS 13 laptop is a great choice for anyone looking for a powerful and stylish laptop that can handle all of their everyday computing needs. Whether you need a device for work, school, or play, XPS 13 has you covered. If you're on the hunt for a stellar laptop, look no further than XPS 13. It is an excellent choice that will meet all of your needs.