Business
Where to Look for the Best IT Specialist Jobs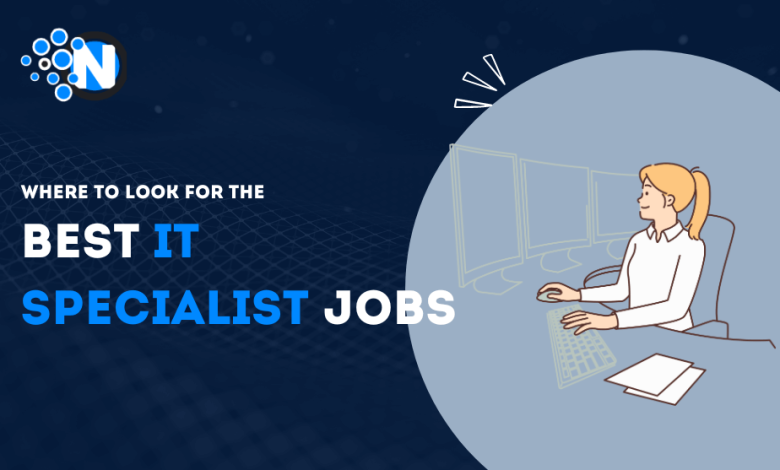 In this highly competitive job market, it is not always easy to find a decent IT specialist job with conditions that satisfy you. Or maybe you're just not looking in the right place? And also switch to other popular platforms, where thousands of vacancies are updated daily and yours is definitely among them. So, let's go to sites with remote vacancies for programmers and more.
How to Stand Out Among Candidates?
On the way to getting the dream position, every IT specialist has to go through the candidate selection stage. It is not so easy to do this, as there can be several applicants for one position. To increase your chances, you should make every effort to stand out among them. You can also find current and verified offers if you check here. Here are some effective tips that will help in this difficult task.
Show a Willingness To Self-Development
You can stand out from other candidates if you prove a desire to improve your skills and abilities, as well as learn new technologies. This is an important criterion that recruiters and managers pay attention to.
Each of them is looking for not just a professional in their field, but an employee who is ready to develop in case of expansion of business priorities and goals. If you can prove that you will be just such a member of the team, then the probability of receiving an offer will be significantly increased.
Place Keywords In Your Resume
This tip is extremely effective in practice, as many companies use Applicant Tracking Systems in the review process. This technology allows employers to quickly find exactly those resumes that correspond to the field of work.
This is ensured by the possibility of analyzing them for the presence of thematic keywords. That's why every candidate should add them to their resume. By including these phrases and wording in your file, you can increase your visibility to the employer.
Use your Experience In Other Or Related Fields
During the interview, it is important to show yourself from all sides. After all, sometimes there are cases when knowledge in related or other fields helps to get the desired position. For example, some specialists move to IT from positions of marketers.
They can not only perform the main work, but also suggest ways to promote the software product successfully. There can be many such examples. The main thing is to find the opportunity to demonstrate such skills in time.
Demonstrate a Willingness To Get The Job Done
Almost every candidate talks about the fact that they have all the necessary skills for the job. However, this is not enough to stand out from the crowd. If you really want to impress the employer, try to prepare a plan for your actions after taking the job.
Read Also: Top 10 Money-Making Ventures for College Students
For this purpose, you need to analyze the available position in more depth, understand the basic need of the company and describe several steps that will be useful for the company. This step will help them to get ahead of other candidates in the competition. After all, every employer is looking for an applicant who will bring value to the business.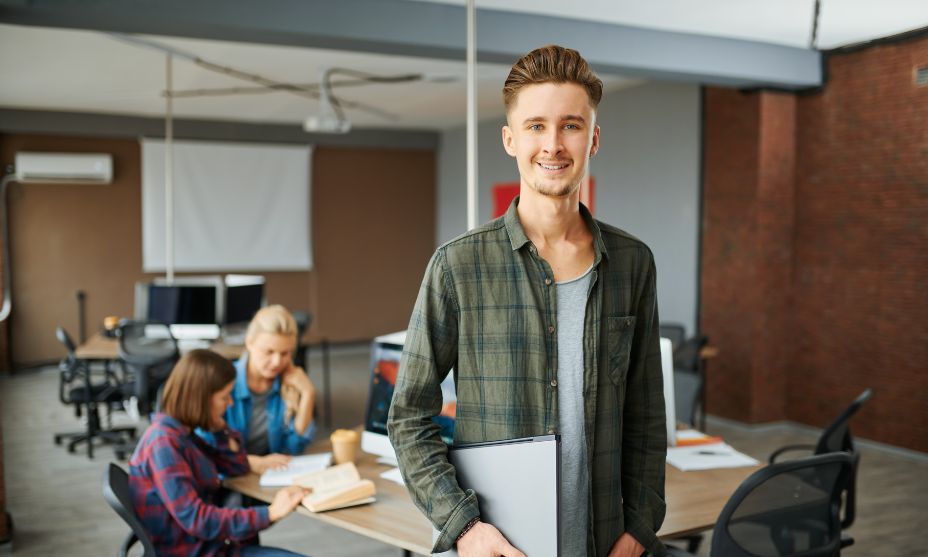 Show Interest in The Company's Activities And Its Philosophy
When studying vacancies, you should use a comprehensive approach. Its essence is to learn more about the role offered by the company. That is, what exactly was the business goal that prompted the creation of a vacancy. This will help you better prepare for the interview and prove that you are the candidate who will help make the company better.
On Which Platforms Can You Find The Best IT Jobs?
To find promising and high-paying offers in this area, it is worth considering several platforms at once. Here are the most popular ones.
There are tons of jobs here every day in the field of digital marketing, web development, social media, and more. Online courses are available for those interested in self-development. Registration on the site is free and allows you to be constantly updated. And you can not only respond to published vacancies but also create your page where you can post your portfolio, samples of your projects and communicate with employers. On the site, you can not only find a long-term job but also sell your services in the form of one-off projects or other program offers.
Toptal
If you work in software development, financial consulting, or interim management, this is the platform for you. Only large projects are offered here, so you should be interested in updates. However, the selection of specialists here is very thorough. To register on the site, you need to go through five levels of verification. Among them is an assessment of your project, knowledge of the English language, etc. And only the top 3% get access to the coolest job offers.
Jooble
This is a search engine that combines more than 140 thousand sources with offers from all over the world. These are large platforms for freelancers, corporate websites, online exchanges of current vacancies, social networks, and bulletin boards. A feature of use is the need to submit an individual application for each vacancy. But among the advantages is the ability to subscribe and centrally receive available offers from all sources.
You can find a job here only in a specific region. To do this, on the main page, you need to indicate the city in which you want to find a job, and you will receive only relevant offers by mail. You can use the system with or without registration. If you are not registered, you can enter a keyword in the search with filters (for example, salary range, work experience, etc.).
Freelancer.com
The best deals for IT professionals involved in social media marketing, web development, or content translation. It is possible to register as a job seeker or respond to employers' offers. If you are looking for a job, don't waste time until a suitable offer comes along. Take part in contests that are constantly organized on the platform. This is not only an income for the period of absence of the main income, but also an opportunity to earn positive feedback and add another project to the portfolio.
Upwork
Brand marketing, website design, programming – a wide range of categories with vacancies can be viewed on this platform. To take full advantage of the site, create your profile by entering as much information as possible for the employer.
So, we can conclude that finding the right vacancy for remote programmers is quite possible. You need to be active on all possible platforms and bulletin boards, declare yourself, constantly improve your skills and follow the trends in the world of computer technology.