Software
What is ChatVille? 5 Best Chatville Alternatives
Chatville is an online platform to interact with adults to interact with each other via messages, audio, and video callings. Chatville is a relationship-building platform for users. It works on webcams using laptops or computers with a microphone. This online application has much importance in making new friends and partners. Through Chatville you can meet with millions of users across the globe holding different cultures and traditions.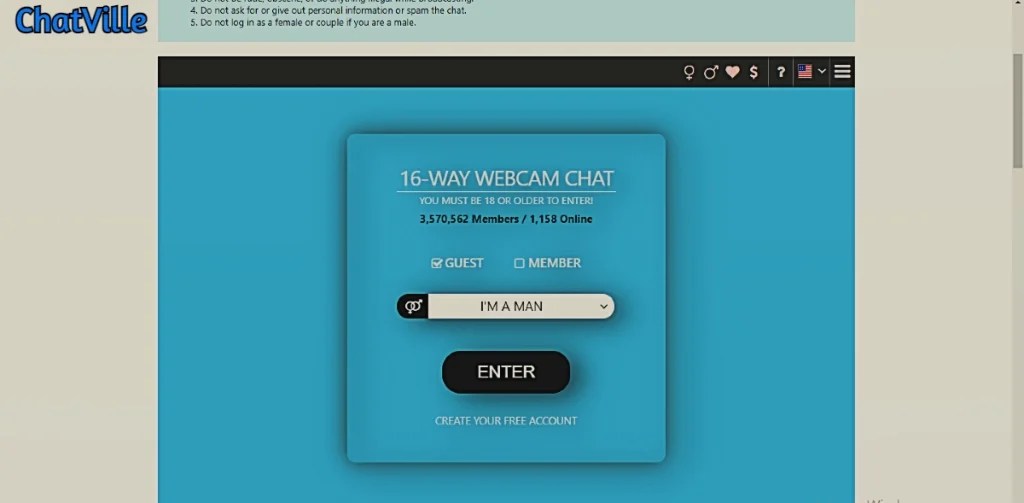 Chatville has certain age restrictions and is accessible only for 18+. You need to register on the website to communicate with different users. After the registration process, you'll be able to customize your profile, invite friends and offer them a video call. You can explore all these features without spending a penny on them.
Best Chatville Alternatives
Omegle
Omegle is the best way to meet new friends, even during social distancing. One of the unique things about Omegle is that it connects you randomly with users having interests like you. The software cares a lot about the security and privacy of its users. Users can also add interests and likings to connect the user of the same interest. It will be a great source to share their ideas about the interest and develop a new approach. The Omegle is the most comparative alternative of the Chatville. This is also a free platform to use and explore.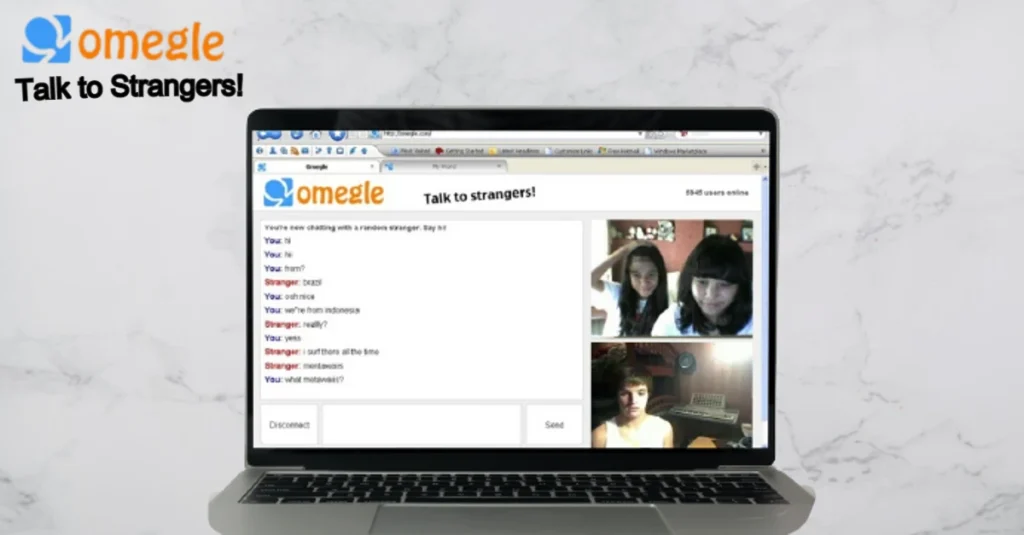 ChatRad
The platform is all for those who are interested in finding love and romance from different locations throughout the globe. It is a random chat site. It has an easy-to-use interface and provides plenty of features. When a new user confirms his identity and gender, he can start a conversation if you're getting bored from a chat you can exit that immediately without suffering more. With an easy menu, larger quality users it has much linking among the users. Like Chatville it is also a free network to make new friends. The software application is also available for android users.

TinyChat
Tinychat provides users a facility to interact with each other through quick messaging, voice and video calls. Users can also create a specific chat room with a certain topic to discuss. There are multiple content creators on Tiny Chat in which you may be interested. Tinychat merges the people of the same interest in a single group to help each other.TinyChat is also available on Android and iOS devices. With simple interface and security are the top priorities of the software. You should be above 13 to sign up using email or a Facebook account.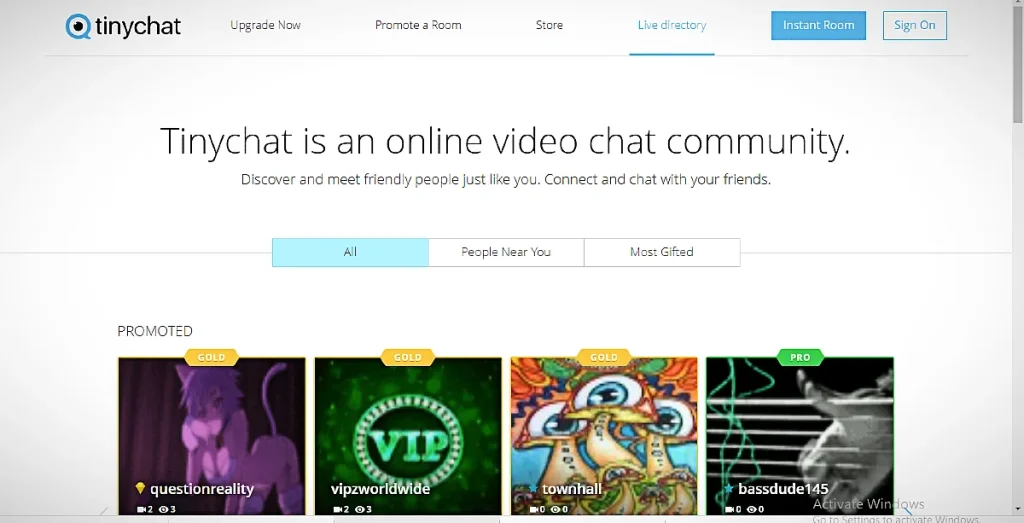 Facebuzz
Similar to Chatville, Facebuzz is a free random chatting site to communicate with strangers. Back in 2010, Facebuzz was launched as a new cool brand. A cool introduction video is featured on the website which seems very crazy and funny about the chat services. Recently Facebuzz popularity in the market has been decreased, due to high competition in the market. User experience will be good if there are many people online.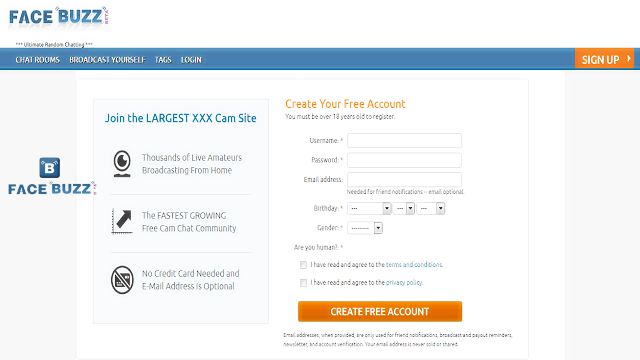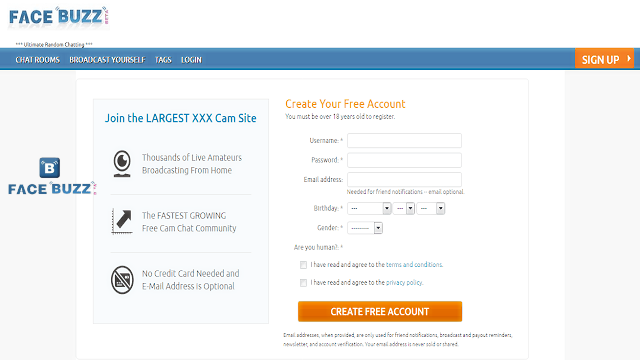 It is a multilingual site to chat with users of different continents in different languages. English, French, Spanish, German, Russian, Lithuanian, Portuguese is the supported languages in which you can chat on Facebuzz.
iMeetzu
iMeetzu connects you with a random person to chat with, like Chatville. You can also share images in the chat section. The site is full of strangers all around the world who have adopted different cultures and norms. The site is designed in accurate manners to perform bitterly on mobile and desktop versions. The layout of the mobile app is very attractive and easy to navigate. You have to turn on the cam before starting a video chat. There are multiple daily users in the group chat who provide a funny environment about current events, TV shows, and sports. You can also chat with other users as a stranger.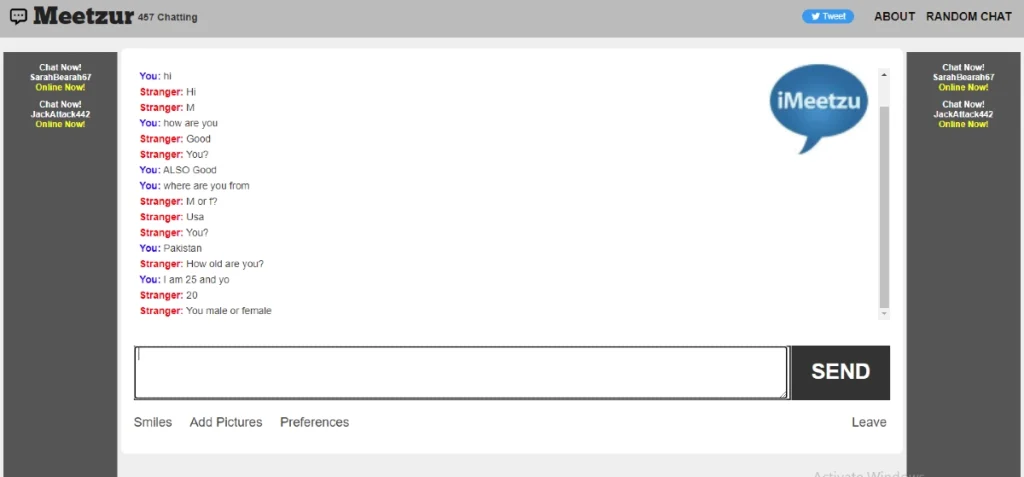 Conclusion
Don't be shy using these sites, Just explore and make new friends. All the above-mentioned video sites are much familiar with Chatvillle except categories and display layouts. Hope so, it will help you in sorting out the best alternative which you want to find. You should avoid sharing your personal accounts data with anybody on these platforms, it may cause any loss.