Business
What Are the Basic Requirements for Effective Inventory Management?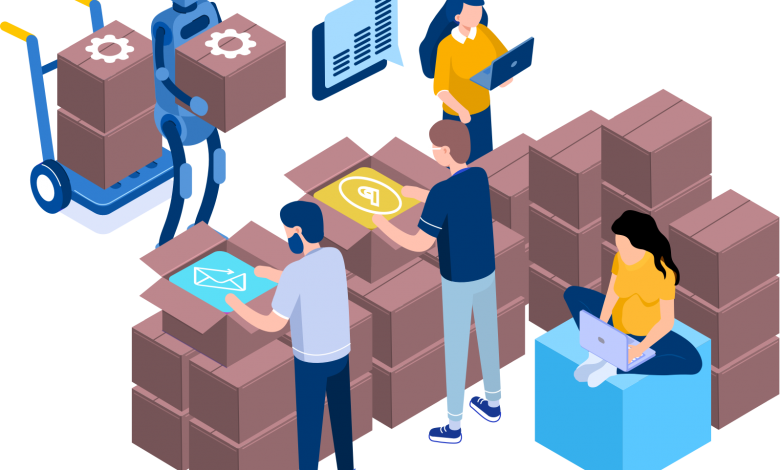 Effective inventory management enables companies to increase their sales. Moreover, it also improves overall business productivity. Effective inventory management will also lead to improved inventory visibility. Even productive factors like accurate forecasting, stock optimization, etc have a lot on hand. Start focusing primarily on the essentials.
Inventory management is an equally relevant universal tool for small brick-and-mortar stores or online trading giants. When you have the right inventory management, you can implement your business growth strategies by spending more time increasing your sales. The best way to get started with inventory tracking is to use the right inventory management software.
Here are the basic requirements that are needed for effective inventory management. 
Also Read:
Perfect Demand Forecasting
Demand forecasting is an important factor in effective inventory management. First, analyze the customer needs and the supplier's delivery time, then order the appropriate stock quantity. This way, you can be sure that you will not be left without outdated inventory. A better understanding of customer needs, real-time inventory updates, and accurate accounting help you make smarter business decisions. 
Demand forecasting is important not only to prevent overstocking and understocking but also to reduce inventory levels. Hence, with this approach, you can also successfully reduce your chances of trading dead stocks.
Inventory Tracking
The best way to get started with inventory tracking is to use the right inventory management software. Product visibility will no longer be a problem. This is possible through software functions such as inventory and order management. You can update stock in real-time and sync orders.
If you don't know where to find this kind of software, eSwap is what you need right now. It provides access between multiple trading platforms and allows you to sync and manage all of your data easily.
Read:
Dropshipping
Dropshipping is a well-known method of fulfilling orders when there is no stock in your inventory. Instead of keeping the product on the shelf, ask an external vendor to ship the product to the customer. Plus, it's less risky. Only charge a fee after making sure they purchased the product. 
Another benefit of this method is generating passive income while reducing shipping costs as you pay very little for shipping. This model works better than the traditional retailer model if you find the right product and supplier.
Group Tracking
Inventory Group Tracking helps companies deal with a variety of issues. It starts by tracking expiration dates until defective products are found. In addition, you can find out the return rates for certain lots. Batch tracking improves quality control. If your manufacturer decides to recall an item, the product recalling with batch tracking will not be visible. Once you permit the eSwap for the tracking system, the same operation will be available for you. 
JustinTime Strategy (JIT)
There are many benefits to using this system, including lower inventory maintenance costs. The JIT system significantly saves warehouse management costs. It is the same with the saving of raw materials for the manufacture of the final product. By making the most of this strategy, you are able to cut any unnecessary costs.
However, it can sometimes work against you if not applied properly. This is especially true of the unexpected increase in sales. In addition, you will be highly dependent on your suppliers, and on top of that, you will need to organize your plans properly.
First In, First Out (FIFO)
This is another principle for improving the efficiency of inventory management. The FIFO method benefits industries based on the production of perishable goods. The oldest stock that comes first is the one that comes first. In this way, you can ensure that unsold food does not spill. FIFO systems require highly organized storage management. If you do not have the necessary storage advice, efficiency will decrease.
Read:
Stock Optimization
Effective stock optimization means having a minimum inventory level so that the company does not run out of inventory; Optimizing a product requires in-depth research and market analysis. Plus, you need to keep an eye on your potential competitors while trying to optimize. Once you choose the products which are quick to sell, you can choose to offer a discount to those which don't have the same success.
Some companies have very little inventory, so they cannot meet customer expectations by providing enough affordable products. This often leads to customers leaving, sometimes for another company, and sometimes forever. Effective inventory management falls somewhere between these two extremes. It still requires additional work. And if you plan for effective management, your earnings will reflect your efforts.