Cryptocurrency
What Are Crypto Rug Pull: Everything About The Rising Crypto Scam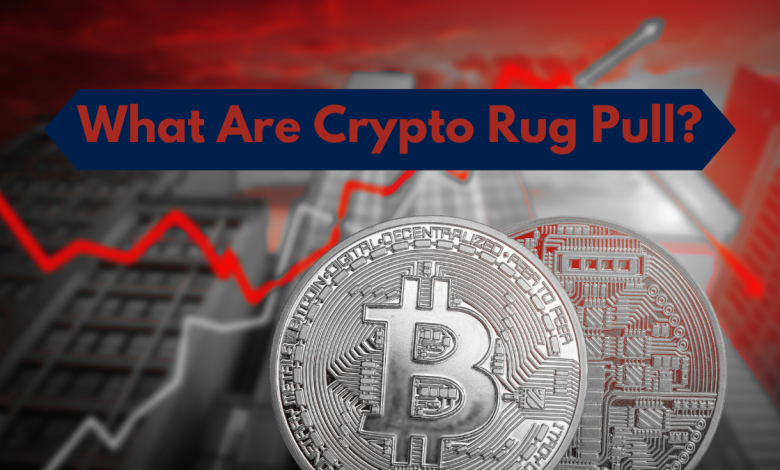 Looking to make a cryptocurrency investment? However, you must first be aware of rug pull scams and how to spot them. So how do cryptocurrency rug pull scams operate?
Due to the exponential growth of the cryptocurrency market over the previous years, it has now been penetrated by hackers trying to profit from victims in this expanding sector. The rug pull is one of the most infamous crypto crimes practiced today.
Millions of dollars have been lost as a result of these scams, but how do they operate and how can you prevent falling for one?
What is a Rug Pull in Cryptocurrency and How Does it Work?
Several investors try the get-rich-quick strategy since the price of a cryptocurrency can increase to many times its initial worth in a couple of hours. It's not surprising that many traders go towards coins or tokens with a lot of potential as a large portion of the cryptocurrency trading industry is focused on purchasing low and selling high. When running rug pull scams, fraudsters take advantage of this optimism or vulnerability.
Launching a token, gaining investment, and then cutting the cord are all parts of a crypto rug pull scam, which is named after the experience of having the rug unceremoniously yanked out from under you. Rug pull scams are rather popular in the traditional investment world, so you may have heard of them before.
Rug pull scams are increasingly alarmingly prevalent in the cryptocurrency sector since there is no regulation of cryptocurrencies, which makes them even simpler to execute.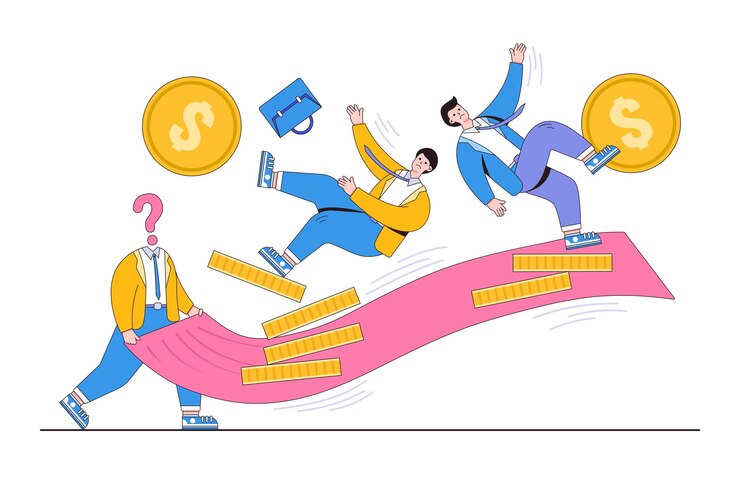 How to Spot and Avoid a Potential Rugpull?
Now that you know what is a rug pull scam and how scammers execute it, let's go over the common signs of a rug pull scam.
While Satoshi Nakamoto, a pseudonymous developer, created Bitcoin, the first and biggest cryptocurrency, having anonymous developers for a crypto or DeFi project might be a huge warning sign that something isn't right.
The most popular cryptocurrencies of today, like Ethereum and Solana, are being grown by a group of well-known executives. You should probably avoid a cryptocurrency or DeFi project whose creators wish to keep their identities a secret and remain in the shadows if they have valid legal justifications for doing so.
With DeFi projects, it's not always possible to confirm the liquidity, but you can with a cryptocurrency. Low liquidity refers to a token's difficulty being converted into cash, which could be a result of the developer's having only a little budget to build the token. The developer can control the price of the token more easily the lesser the liquidity.
Developers of well-known cryptocurrency projects frequently give up ownership of the liquidity pool by locking it in their blockchain or entrusting it to a reliable third party in order to develop confidence and increase the public's view of its legitimacy.
However, if the liquidity is unlocked, the developers are free to withdraw it and flee if they so want.
Total Value Locked (TVL) is Low
Another trustworthy indicator to assess a cryptocurrency or DeFi project's authenticity is TVL. This is a reference to the overall sum put into a specific project. The likelihood of a possible rug pull increases with project age and TVL.
Independent security audits or financial transparency assessments that attest to the legitimacy of the most renowned cryptocurrency projects will be available. Without a third-party audit, a project isn't always fake, but it does indicate that you should do your homework before investing.
How to Protect Yourself from Being Scammed?
Knowing that you are aware of the key indicators of a rug pull, let's go over some of the finest approaches you can use in your cryptocurrency investigation to stay clear of these scams.
The first step to using bitcoins—and, by implication, any other cryptocurrency—is having a wallet. These wallets serve as your tool for managing and storing your cryptocurrency assets. Maintaining at least two distinct crypto wallets is one of the basics to ensuring the security of your digital assets. 
The goal is for you to be able to utilize one of them to keep your purchases while the other is used to trade and exchange cryptocurrency. By storing each of your passwords in your wallets, you will be able to preserve your digital assets more securely in this manner.
Google is frequently used to look for cryptocurrency wallet platforms. And that's when you run the risk of making one of the greatest errors: clicking on any of the Google Ads that have already appeared. These links are frequently the work of cyber criminals who build unscrupulous websites that aim to obtain your login information or passwords. It is, therefore, safer to visit websites that are not Google Ads and that show up lower on the results pages.
What to Do If You've Lost Money in a Crypto Scam?
Cryptocurrency rug-pull scams have a long history in the market and have the potential to cause enormous financial disasters. Even seasoned traders might fall victim to these scams since they can be so complex, and it is very concerning how easily they can be executed. Because of this, it's essential that you maintain vigilance and keep informed of the primary indicators of a potential rug pull scam.
The best thing to do when you've lost your funds to these rug-pull scams is to get in touch with chargeback companies like Global Fraud Protection. Although identifying fraudulent businesses and giving users accurate information are Global Fraud Protection's primary duties, the business also employs experts who handle chargeback procedures. Global Fraud Protection will assist you in obtaining a refund if you have been the victim of a financial market scam.