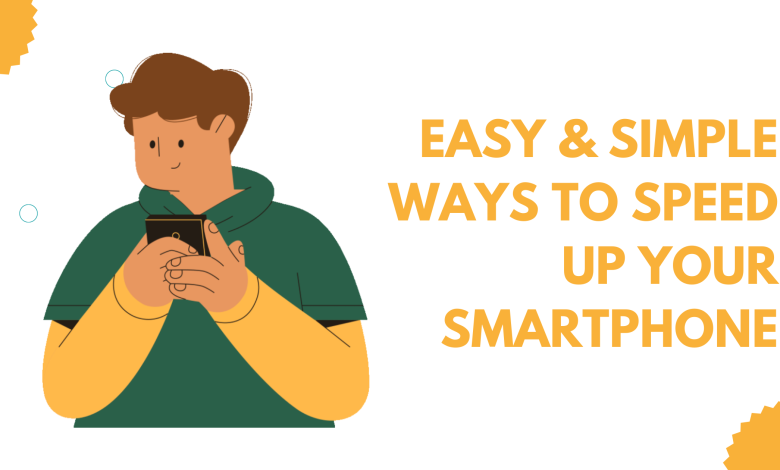 Any tech addict would know how frustrating it is to look at your phone and wait for it to get to normal functioning before doing anything on it. Smartphone users know that their devices require upgrades and boosts.
Speed Up Your Smartphone
You've been noticing that the processor in your phone is not working fine and is slowing down that is frustrating you so bad that you just want to smash that phone into the wall and might want to look for a new phone but before you do that, just try some simpler things to speed up your smartphone. There can be multiple reasons that your phone is not working fine and there is always a possibility that it would work by following such tips as a new phone.
Tips and Tricks to Speed up your Smartphone
These tips and tricks should be followed to have your phone processing at a good speed.
Use Lite Mobile Apps
There are some devices where we see that internal storage is available but there is no space for apps that require high storage, the low space can be an issue that your smartphone is not working accurately. The one way to look is that you must install the lite version app on your phone, with the most useful features and minimum storage capacity. Even apps such as Facebook, and Instagram are also available in lite versions. These apps are usually designed for weaker smartphones with slow processors.
Delete Inbuilt Apps
There are some inbuilt apps in the smartphone which have excessive memory and slowing its processing. You need to uninstall those apps to have a better speed. If you don't have an option of deleting or uninstalling these unwanted apps, you can disable these apps. This will help in boosting the speed of your smartphone.
Update the Processing System
Your smartphone might be working fine but slow because it is not updated. You have to update the processor from the setting so that it would clear the junk folder and glitches might be removed. Having the latest updated system helps as if your phone is brand new, with newer Android versions.
Avoid Live Wallpapers
On your smartphone, if you've applied the live wallpaper, it is not only going to reduce your battery life but also be critical of the processor. It has to play the image on the home and lock screen which requires a lot of processing tools to get involved. With time, live wallpaper is going to damage the efficacy and functioning of your phone.
Clear Storage
Once in a while, you need to delete unwanted pictures, videos, and messages every 30 days to keep your smartphone light and storage free. Clearing trash box, cache, and unwanted documents also help in maximizing the processing of your storage.
Reboot your phone
Powering off and then restarting your phone is also one proven thing that reboots your phone. Once you switch it off, you'd notice everything in the phone shuts down and then restarting it makes it start from the start. This would help relaunch the default launcher and all the glitches may be gone. It is one of the best-proven solutions and works best for every smartphone device.
Quick Scan
Run a quick scan on your smartphone for Malware or hostile viruses that might be somewhere in the internal or external memory of your smartphone. Once you find any file that is bad for your device, delete the app and the document that is using that file. This is another way of refreshing your phone's activity.
Factory Reset the Device
If after trying all these tricks, go for one last thing factory resetting the device. A factory reset erases all the files, apps, documents, and contacts, from the phone. Before you reset your phone, you need to back up your data on the cloud or memory card to access it after you are done resetting the phone. You might get the backed-up data on your memory card but necessary and useful apps won't be there in your phone's storage and you have to get them downloaded from play store.
Conclusion
The tricks to speed up the smartphone are somehow or other adopted and checked by smartphone users and they consider these tricks helpful as this is how they have seen the changes in the speed of their smartphones.