Software
Top 8 Video Player for Windows to Use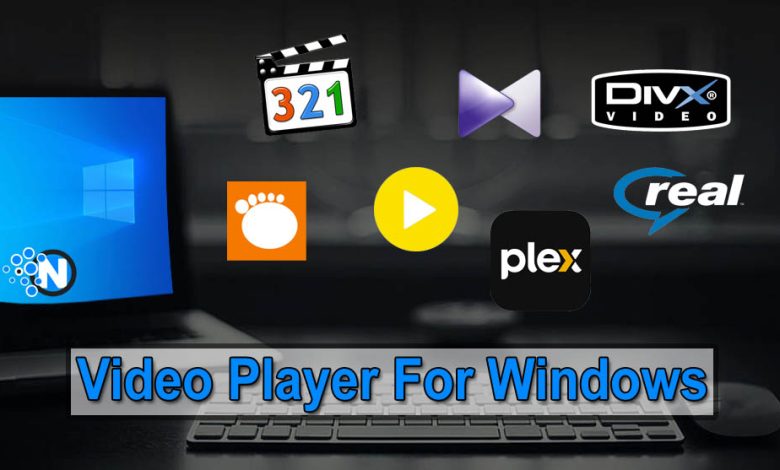 Video Players are a crucial part of your desktop or laptop to watch your favorite movies and videos stored in the storage drive. Windows is the most widely used operating system because of its extensive features and compatibility with a wide range of devices. However, it allows only the compatible software to run. Therefore, you must be careful about the video players to find the best experience. Among so many options available on the web, only a few can deliver the desired results. That's why we have developed this guide on the top 8 options you must choose to watch the videos.
Best Video Player for Windows
In the under-section, we have detailed the features of the best media players you can use for your Windows PC or laptop. All of them are highly compatible with different versions of this outstanding operating system. So, you need not worry about using them.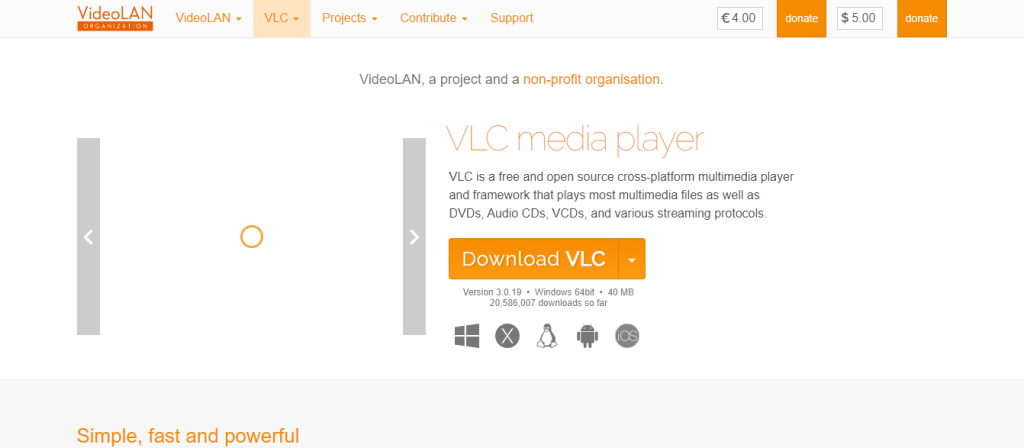 VLC Media Player is no doubt the best pick for Windows users to play videos and movies seamlessly and conveniently. The high-end features of this brilliant platform have played a great role in thumping its popularity across the globe. Just visit the official site and download the media player according to the version. Furthermore, the cross-platform compatibility helps you use its features on Windows, macOS, and Linux. The key features are the following.
Supports all video and audio formats
Provides you with customization options
Allows you to play streaming content
Support for subtitles and audio synchronization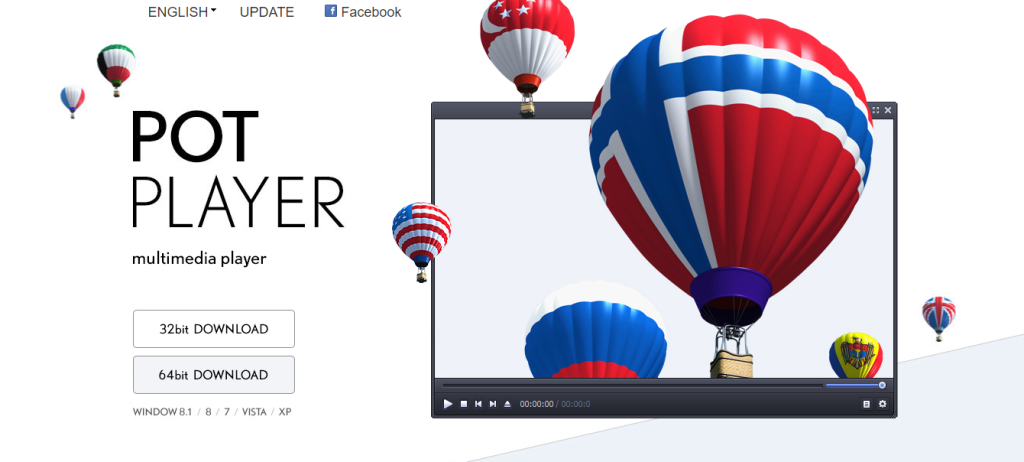 Kakao has developed a tremendous video player that allows users to customize their playlists and listen to their favorite music. In addition, the Pot Player is highly efficient because of the integration of light elements. Hence, whenever you play videos or music, it guarantees an exceptional performance level by processing the audio and videos more organizingly and effectively. Additionally, you can watch live TV streaming through this widely used media player. Other exclusive features are the following.
Enhanced audio and video processing
Supports Internet and live TV streaming
Customizable interface
Allow 3D Video Playback
Wide format support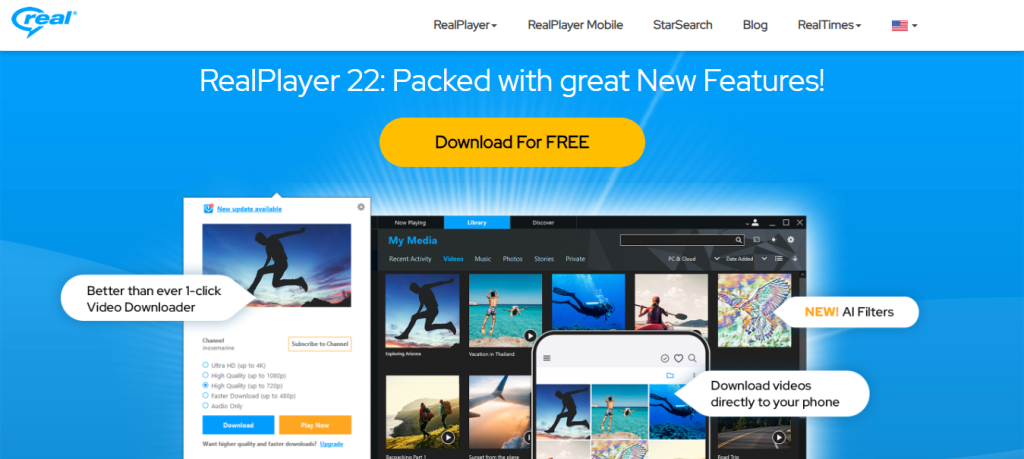 Thirdly, we have placed Real Player among the best video players for Windows because of its amazing characteristics and functioning. It not only allows you to play videos but also helps you to stream and download the online content. In addition, the comprehensive format support enables you to play all kinds of videos in different qualities. One of the best things about Real Player is that it is available for every version of Windows. Besides, it features the following attributes. 
Provides you with quality changing options
Allows online video downloading from YouTube
Helps you create a personalized playlist
Subtitles compatibility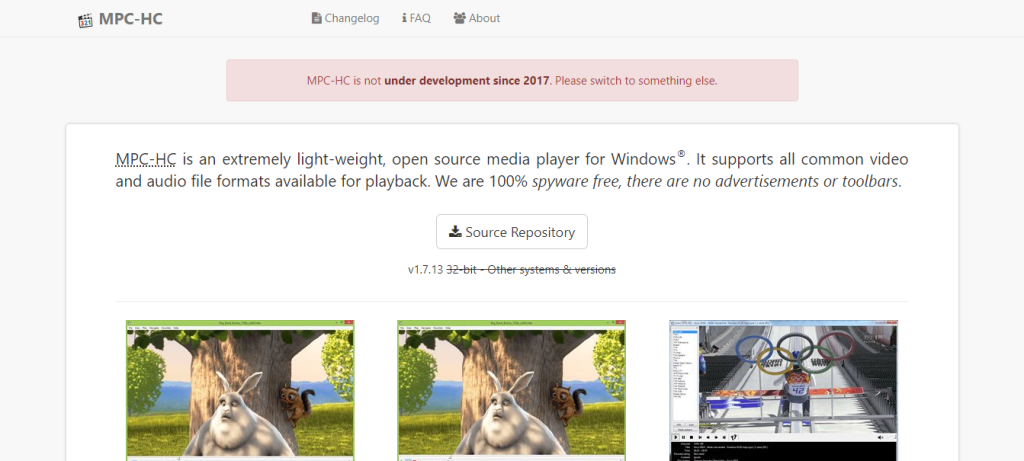 Media Player Classic is the next video player in this run-down. The developers of this brilliant software have worked really hard over the years to make it compatible with every version of Windows, including XP, 7, 8, 10, and 11. Thus, you can watch the videos in ultra-HD quality. Further, it promises to stream the online 4K content without facing any challenges. The simple interface not only helps you utilize all the tools but also enhances its usability. Some other brilliant characteristics of Media Player Classic are the following.
Easy-to-navigate interface
Regular updates
Active community support
Lightweight and fast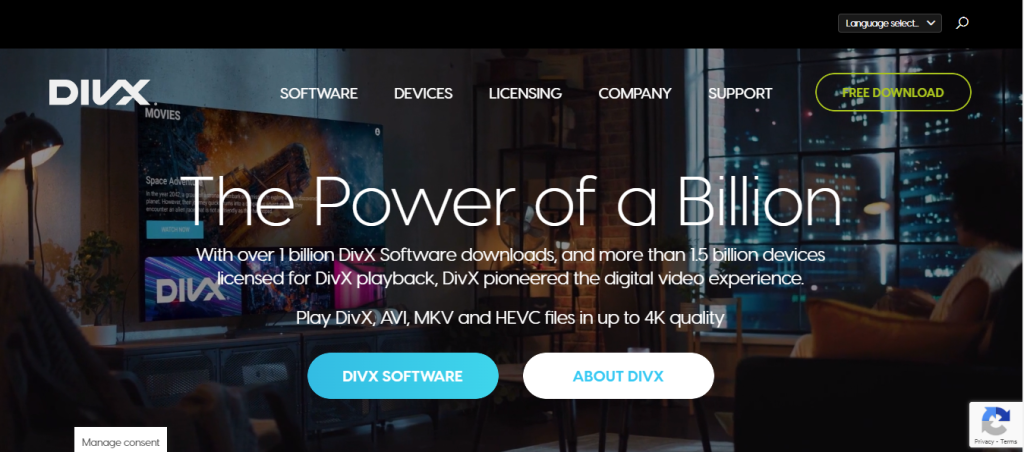 If you own a high-end PC and want to watch videos in 4K quality, reach the browser and download the DivX because it specializes in operating heavy multimedia files. However, you can only enjoy these benefits on Windows 10 and 11. At the same time, the other versions may not support this amazing media player. Also, you need to make sure that your PC or laptop is operating on a modern processor with a larger RAM to allow faster processing for 4K content. DivX helps you enjoy the following features.
It provides you with a media server to watch videos on other devices
Multiple audio track support is available
Smooth fast-forward and rewind options are also present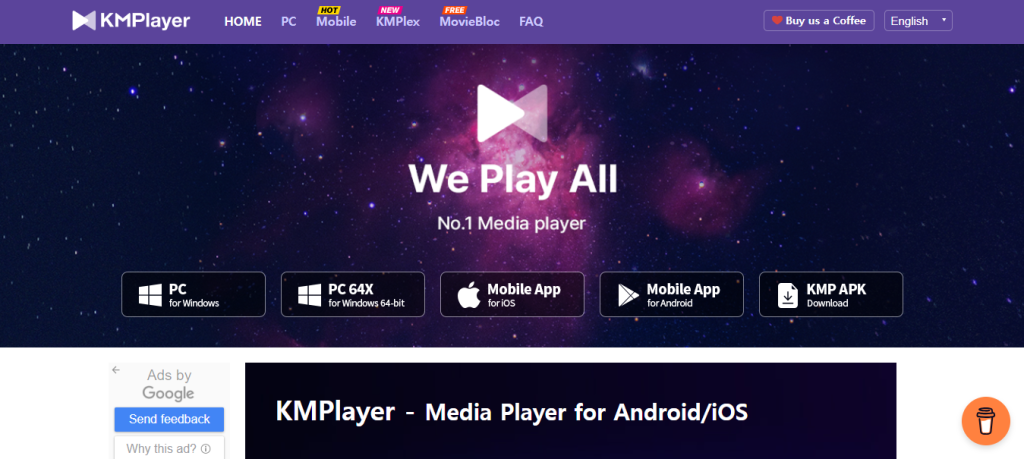 Next, KM Player is among the best media players for Windows due to its user-friendly interface as well as appealing playback experience. Further, the wide range format support allows you to watch your favorite content in ultra-HD graphics. Pandora TV has launched this software and continuously updates its infrastructure to ensure better performance. In addition, you can incorporate the downloaded subtitles into the videos.
In-app video and audio capturing
Mobile remote control app
Intuitive interface
Seamless playback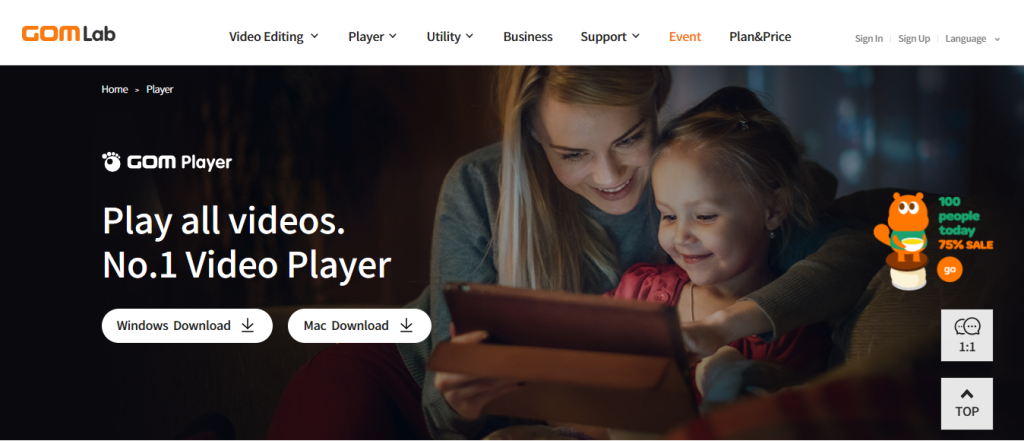 GOM Player is best known for its exceptional support toward video files and codec compatibility. Thus, you can have the best experience with your favorite videos no matter how old they are. This media player has put a special focus on usability and user-friendliness that make it the top choice for Windows PCs and laptops. Above all, the lightweight elements ensure seamless performance.
Play incomplete or damaged video files.
Built-in screen capture
Extensive Codec support
Playback speed control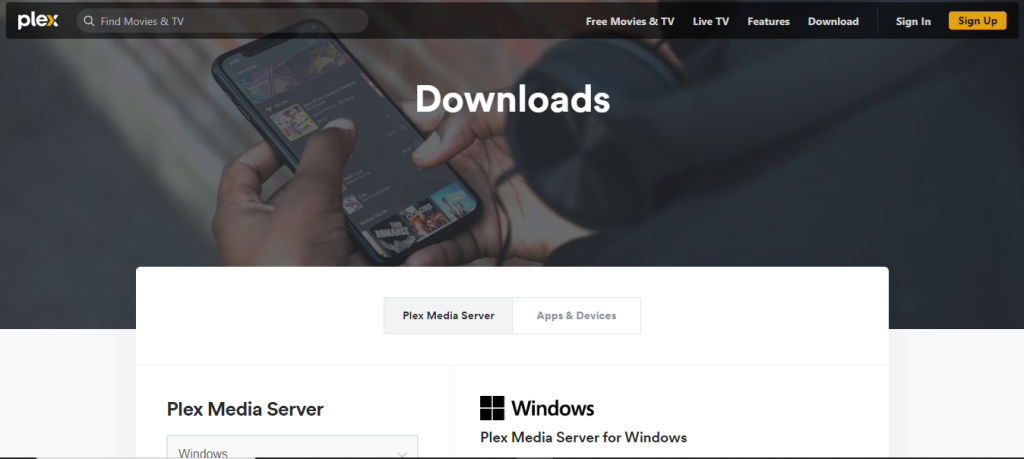 Lastly, Plex Media Player is present in this rundown for its blistering ability to create a personal media server and allow users to stream content across different devices. In addition, it offers a comprehensive architecture that makes it popular among people with large media libraries. You can organize them to ensure enjoyment across different devices.
Remote access to the library through the Internet
Customization options
Easy browsing and searching
Support local and online content
Final Verdicts
Windows users can have a large collection of media players to watch their favorite videos and run other multimedia files to take their experience to another level. However, not all of them are capable of delivering the same outcomes. You must be very precise regarding the compatibility of these players with your desktop as well as Windows versions. The media players listed in this guide are completely compatible with almost all versions of Windows. You only have to assess your requirements and download the one according to the requirements.