Business
Ultimate Guide For Remote Onboarding Process One Should Follow In 2023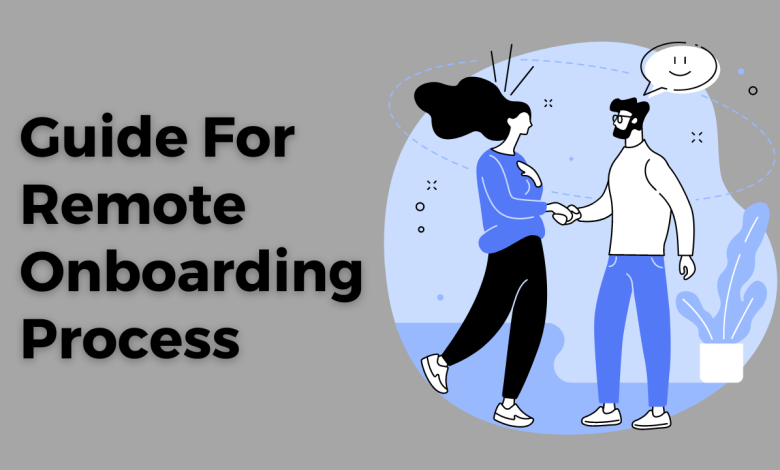 Implementing a consistent and well-thought-out onboarding program is essential to ensure that new hires are adequately acquainted with the company's culture, goals, processes, and procedures. Since more and more people are now working remotely, it's essential to implement an online onboarding process to provide all employees with the same experience.
What makes remote onboarding unique from traditional in-person orientation and training?
Although the onboarding process is the same for both remote and in-person programs, there are significant differences in how they are implemented.
Everything related to the remote process, from meetings to documentation, must be carried out digitally. Your company needs an effective onboarding process and the appropriate tools to make new hires comfortable transitioning into their new roles. These tools are majorly used in USA staffing onboarding.
Share Welcome Messages via Email
The distance between you and your new hires should be a non-issue, thanks to your thoughtful onboarding process. You may make them feel more at home at your company by sending them warm welcome cards containing the team's photos and background information about the business. To further demonstrate your delight upon their arrival, you may like to present a basket of goods.
New Hires Should Complete the Proper Paperwork
Your new hire must, of course, sign an offer letter and employment contract before starting work, but it's also a good idea to have them fill out any other necessary documentation at this time. Thanks to this head start, they'll have more time in their first week to focus on training and getting settled in.
Send any necessary tax or legal paperwork, set up their payroll or direct deposit, and give them tools to help them enroll in benefits in the week coming up to their first day. Automation and tracking of the first steps of a new employee's employment can be achieved with the help of onboarding software.
These include the submission of tax and work eligibility documents, the creation of a payroll account, and the storage of digital copies of signed forms.
Orient the Team to the New Employee
Connecting the new remote workers with the rest of the company is crucial. One way to accomplish this is using a group chat service like Slack. Please include a few phrases the new hire has written about themselves so that other workers will feel like they know a little bit more about them and be more likely to introduce themselves to them and make them feel welcome. 
The converse is likewise true of this scenario. By making their arrival known, coworkers will feel more at ease responding to any messages the new hire might send them regarding problems or requests for assistance.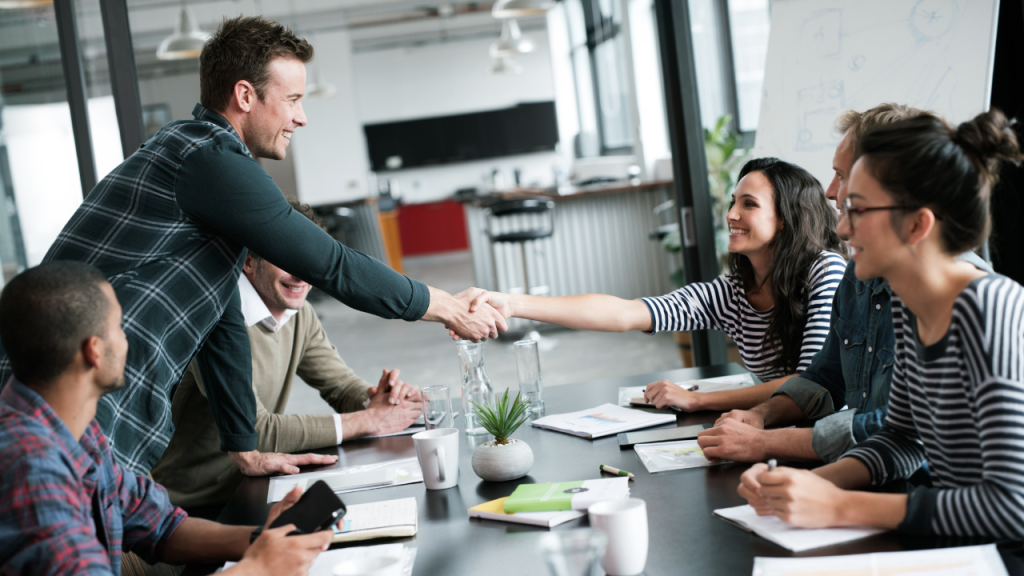 Give Instructions for Obtaining the Necessary Equipment and Resources
A lot of groundwork should be done before your new hire punches in for their first day. Your first step should be to give them your email address and clear instructions on accessing your inbox. It would help if you also made an itinerary or calendar for their first week so that they know when and where to be for any training, orientation, or introductory meetings.
And next, what software or other resources will your new employee need to use regularly? Please make a list detailing the many resources available, what they are used for, and how to gain access to them.
Describe the Workings of the Company and its Culture
New hires anticipate clear objectives and opportunities for regular communication with their managers and team leaders. During their first few weeks on the job, new hires benefit greatly from crucial support, which increases their motivation and productivity. From the beginning, inform them of the company's culture and ideals. 
After that, spend some time speaking with each individual about the organization's standards and development goals; enquire about the values and culture of the company from recent hires.
Conclusion
It is crucial that people teams and HR managers plan and coordinate the onboarding process in advance to reap the full benefits. Nonetheless, any group may feel overwhelmed by the first administrative processes and paperwork.
It is common practice for businesses to implement HR onboarding software to streamline the onboarding process, reduce administrative burdens, and assure compliance for employees who are being onboarded remotely.