Business
Top Amazon Features & Trends You Should Know In 2021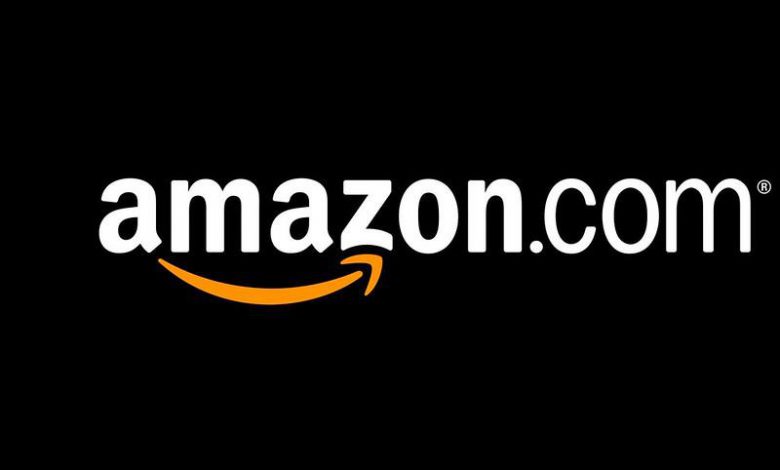 The year 2020 has been hard for everyone across the globe. Starting from e-commerce businesses to high street retailers, the COVID-19 pandemic has been challenging all around. As a result, large online retailers like Amazon have brought significant changes to their businesses.
These changes comprise several new trends as well as features as a part of their customer engagement strategy. Did you know that Amazon is leading in the global online marketplace after creating US$ 295 billion in sales in 2020? We hope you would be excited to know how they have managed to make it possible and are planning for more.
So in this guide, we are going to narrate what new trends and features Amazon has brought to add value to their business and earn more amidst the pandemic.
Top Features And Amazon Trends In 2021
After extensive research, we have become able to compile 5 top business strategies or features of Amazon in 2021. Keep a careful eye on each of them to comprehend the latest trends.
1. Growth Of Fulfillment Capabilities
This is the first and foremost target of all online shopping sites, including Amazon. In 2020, this retail giant concentrated mainly on maintaining a constant supply of the products in Amazon Fresh Category. In addition, they also tried to ensure an abundance in the fulfillment capabilities of essential commodities.
However, in 2021, Amazon is planning for the same. It is because the pandemic is expected to become more intense this year with the advent of several waves. As a result, more and more innovative business principles are on their way.
2. Consistent Growth In Personal Care, Gardening, And Home Improvement Categories
There is no doubt that Amazon categories would continue to flourish in this year after a profitable previous year. Despite the pandemic, they have managed to sustain their really appreciable growth rate. On a detailed note, particular sections like Tools & Home Improvement, Home & Kitchen, self-care, Lawn & Garden have observed tremendous popularity.
This year, apart from this, Amazon is looking forward to focusing on some more classes like Baby care and Pet supplies. So brace yourself and wait for some fantastic surprises for your babies and pets.
3. Social Media Campaigns And Influencer Marketing Are Important
The influencer marketing at Amazon is on-trend now over the last two years, and in 2021, it is seeing a new horizon. So this year, they have adopted some new policies in terms of marketing.
By leveraging social media campaigns, micro-influencers, and leading influencers, Amazon is driving direct sales and boosting revenue. This, in turn, would hone their brand image even more. Plus, Amazon's newly updated attrition tools now allow merchants to measure conversions across multiple social platforms.
Sellers will now get a comprehensive understanding of the customers' behaviors that would help Amazon devise future inventory, marketing, and advertising strategies.
4. Abundance Of Sponsored Ads And Organic Videos
In this year, Amazon is planning to., The year 2021 is extremely important for Amazon to expand and earn more. As a result, it is putting more focus on producing A-grade content, product listings, storefront design, and sponsored ads.
As per reports, customers watching high-content videos on Amazon are more likely to purchase the product. Therefore, through lifestyle video marketing, Amazon is enhancing its conversion rate.
Furthermore, the shoppers on Amazon can see the sponsored advertisements on both desktop and mobile while navigating through the shopping results. After analyzing these video ad partners, it is evident that sound improvement is noticeable for conversion rates, click-through rates, and revenue per click rates.
5. Restricted Amazon Fulfillment Capacity And Continuing Stock Limitations
The stock restrictions for Amazon FBA sellers are going to stay in place even in 2021. Amazon now restricts stock in every category to a three-month supply. On the contrary, for the new arrivals, the stock is limited to 200 units.
This strategy has been found to be incredibly helpful for seasonal, volatile, and trending products. It is because if the demand for these products rises, the warehouses will have fewer items available. This would make the stockouts pretty harsh for the customers during times of emergency.
The Final Lines
To conclude, Amazon's features and facilities always stay two steps ahead of all others. Pandemic will leave someday, but E-commerce businesses have to move on with innovative strategies every day.
One of the best things about Amazon is that you can automate your business by signing up for FBA. By doing this, you do not have to worry about fulfilling your orders anymore as all the responsibilities will be taken by them.
Share this post with others if it has expanded your knowledge and made you familiar with the internal business actions of Amazon. Moreover, if you have any relevant views to offer, please leave a comment, and we will respond. Finally, keep an eye on our website for more useful material in the future, including a review of Amazon moments.