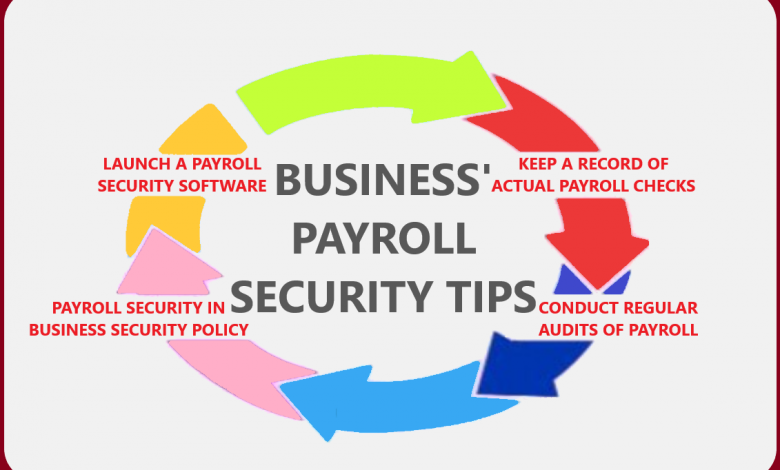 Without a plan, you cannot start a business. Without employees, a business cannot survive. Without payroll, the employees cannot work with dedication. So, if you have done the first two then the payroll stage is most important. An efficient payroll process is as important as oxygen for a human being. Or it is not wrong to say that its function is like salt in food. If it is working properly, you hardly notice it. If it is not working properly, then you can hardly focus on anything else. And an effective payroll process needs payroll security to tighten your business.
Also read:
Basic Industry Marketing Tips For Beginners
Why Every Entrepreneur Should Have a Business Mentor?
Basic requirements for payroll process
Payroll security cannot be handled without the proper configuration of employees' data. The professionals of the accounting department need to handle the data of every individual employee in your business. You need the following data to run a payroll.
Name of employee
Age
Gender
Pay-scale
His national Identity Card number
Bank account details
Federal Tax information
Federal Employer Identification Number (EIN)
Contact information
Address
Bank statement whenever pay is deposited in his account
This was the basic information needed for a refined payroll. A perfect payroll process is standardized, accessible, secure, visible, and current.
Why is payroll security needed?
It is necessary to secure the sensitive information of a company, its employees, and its clients. Payroll security includes the essential steps that are taken to ensure the safety of employees' information so that any hackers or outside actors cannot reach them. Common payroll security issues may include data breaches, timesheet fraud, alterations in pay rate, etc. Mostly, the nature of these issues varies according to the type of business.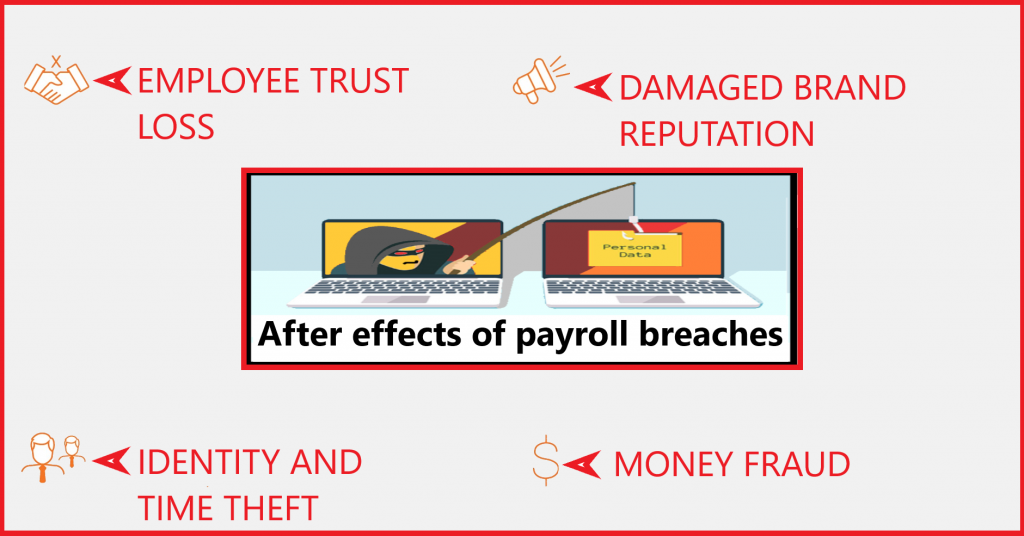 Here are a few tips that can assist you to enhance your business' payroll security.
Keep a record of actual payroll checks
Although, you don't need to imprint the complete social security data of your employees on checks or to make any other blunder like that. Rather than that, keep a record of the paychecks that have not been distributed to the employees yet. Also, keep all the checkbooks (especially blank checks) in a safe place. Make sure to have a refined system for accountability of people that are organized by your company to sign the checks.
Proper training of employees about the usage of payroll security systems.
Make sure to launch a proper payroll security system. The next step is to tell your staff about the system. Arrange a proper training session for your employees to tell them the nitty-gritty of this system. Keep old employees updated with new developments in the system. Also, train the new staff on the proper use of your company's payroll system. It is also a chance to train the related staff on further steps that can be taken for the protection of the organization's data and records. Also, make sure that related staff should have proper access to your system's irrelevent security features.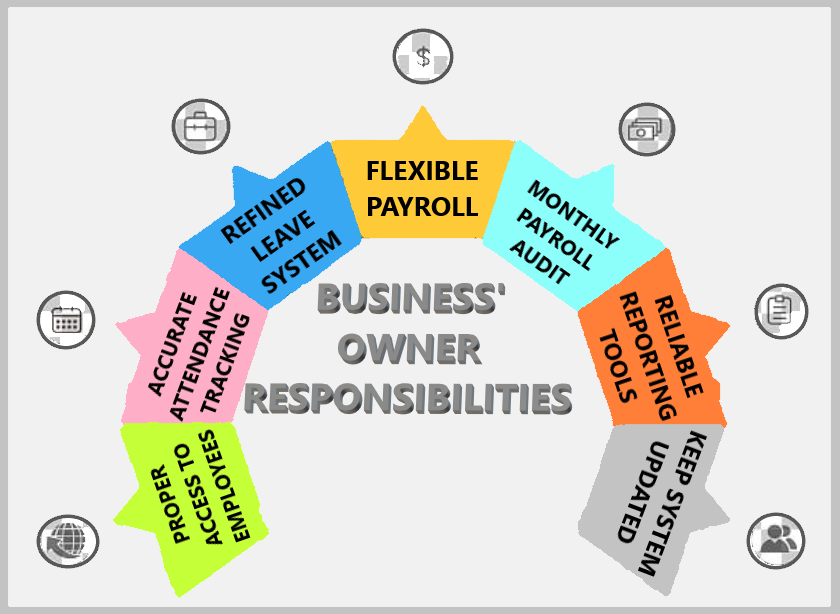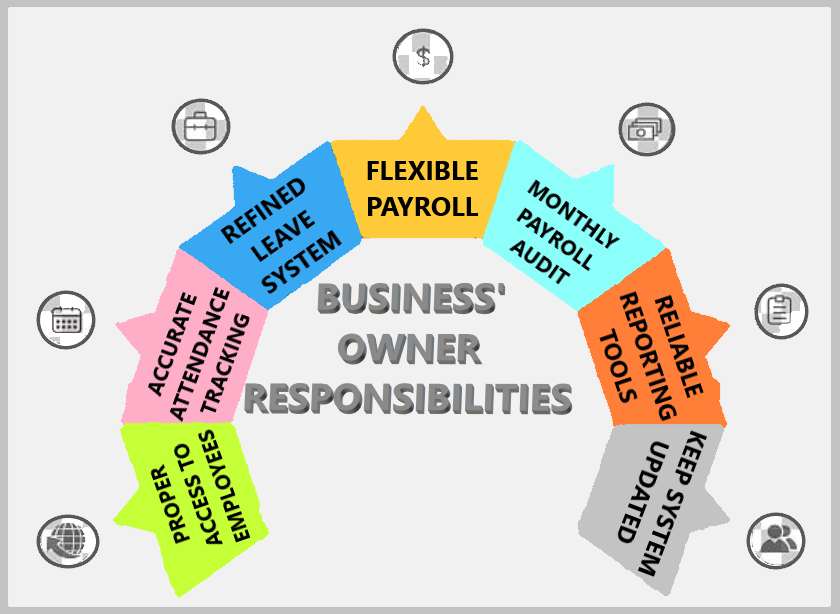 A business/company owner should also keep an eye on the employees so that they may not cut corners and cheat him during the payroll security process.
Payroll security-a fundamental in business' security policy
Just as you publish a journal or a paper on which you write all the security strategies and procedures, make sure to make payroll security the main priority. It includes making policies that are understandable and accessible for the employees.
Following measures are crucial to tackling payroll fraud:
Before hiring a new employee, clear all the dues and background checks of old employees.
Proper configuration of the employees and limit their access according to needs.
An employee should not have complete access to the personal information of other employees.
Launch a software or filter such as an Automated clearing house (ACH) that can prevent your business bank account from your rivals.
Direct deposit is safer for employees than printed checks because, in the latter one, chances for payroll fraud are more common.
Launch a payroll security software
It is a world where technology is doing wonders every day. You cannot be successful if you are not keeping your pace along the speed of technology. You need to update apps regularly on your phone. Similarly, you need to update your payroll security system regularly. Because an outdated and worn-out security system can expose your data to hackers and a lot of security threats. Updates are also necessary to counter the new deceitful ways and latest data breaches.
Update login information regularly
After following the above step, now your system is up-to-date. But that's not enough. Set your system in such a way that it must demand the users to update their password regularly after a fixed time. It can be done consistently after a time range of 15 to 90 days. This frequency is dependent on the type and requirements of your business. Make sure to keep your staff aware of these system requirements during their payroll security training program. It's a very effective step, especially against password breaches.
Conduct regular audits of payroll
A regular audit of payrolls assists business owners to minimize breaches, security threats, and white-collar crime. It also keeps you on the safe side because when you audit your payroll data regularly, you automatically follow the labor laws and tax rules. Most businessmen audit their payrolls annually but a monthly audit or an audit after 6 months can be more efficient.
Reduce time-sheet falsification
It's a type of breach that includes employees purposely misrepresenting the duration of time (they have spent on work ) in their time charts. Most payroll security systems contain a vast range of features that reduce the chances of time theft.