Business
10 Tips for Building an Outstanding Brand with a Podcast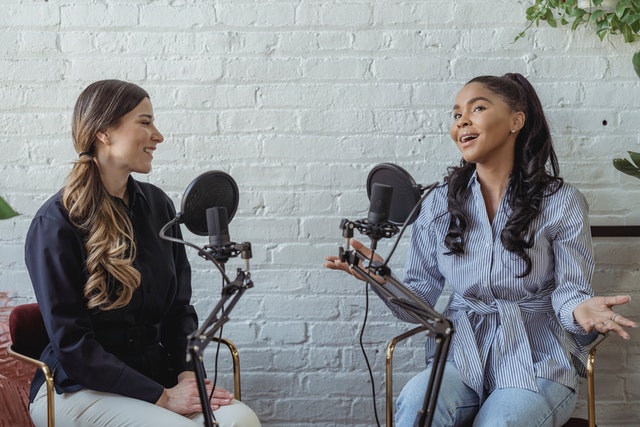 The podcast has been around for more than a decade and has become a popular way to get news or radio broadcasts on demand. Over time, podcasts have blossomed into a powerful marketing tool and big businesses were ready to bet on podcasts as a means to engage customers as their popularity grew.
However, not all businesses have the means to hire a branded podcast series from renowned podcast producers or even a shoutout on a prominent podcast. Launching your own podcast to boost your brand is thus the next best option.
Remember that podcasting is super similar to blogging. The purpose of either media is to provide information that your target audience wants or needs and to build a relationship with them. You also employ a certain tone to convey your personality and build interaction with your audience. The primary distinction between blogs and podcasts is that blogs utilize text and some images, while podcasts use audio and some videos.
Once a podcast has captured a listener's attention, it inspires devotion and fervor. Although podcasts take slightly more preparation and equipment than blogging, they can be a lot of fun!
Here are 10 tips for building your brand using podcasting:
1. How to produce a podcast
The hardest part in any project is making the first step and getting started. If you intend to start a podcast, start immediately and make every effort to do it correctly! Turn to Libsyn, a podcast hosting platform for advice at ​​https://www.libsyn.com.
2. Find your specialty
Despite the overwhelming quantity of podcasts that are accessible today, you still build a name for yourself as a podcast host provided you offer something unique. You must provide listeners a reason to choose your podcast above others in your sector. Sometimes, making your voice and delivery more appealing to your target audience is all that is required. People can detect sincerity, so let your individuality come through.
3. Consider your audience
Any effective marketing plan begins with the target market. Who is your audience? What are their needs and desires? Which themes are most likely to pique their interest? You must remember that your podcast is intended for your audience, therefore you must address their concerns and interests. Determine the questions your audience asks by sifting through the comments on forums, rival blogs, and your own site. Begin a dialogue about them and proceed from there.
4. Prepare your script
Even if it is only a guide, you must write out what you intend to say. During your podcast, you can be as spontaneous as you like, but a written outline will keep you on track and help you stick to your desired time limit, so you won't continue to ramble on after the audience has lost interest.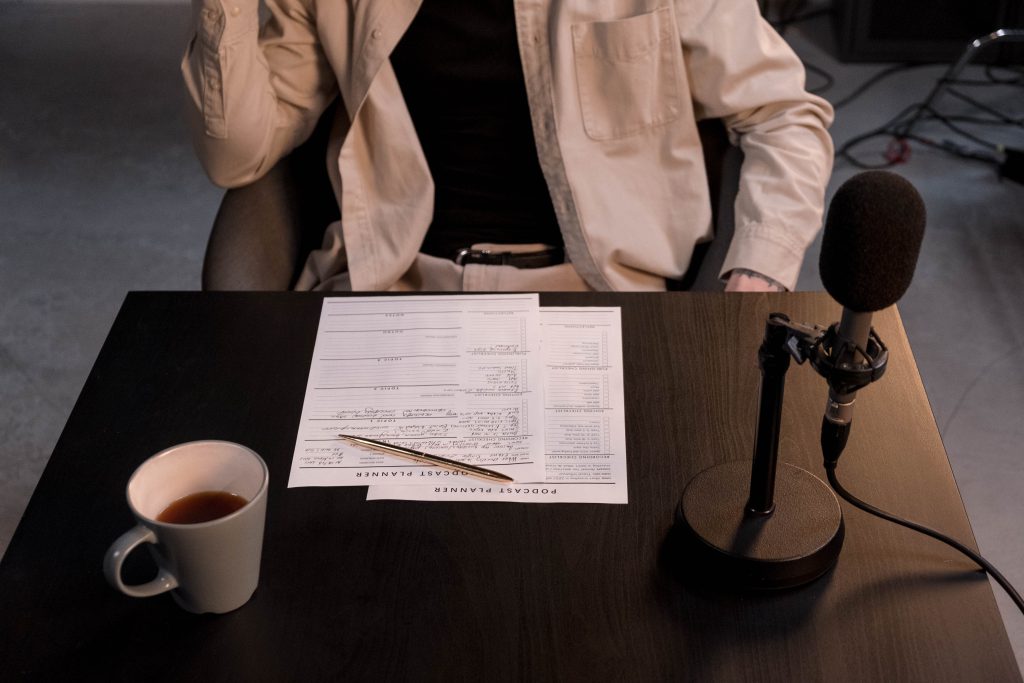 5. Consider yourself a resource
Brand development is an ongoing effort, so you must position yourself as the go-to expert in your industry. The most effective method is to provide them with value. They will return for more if you provide them with intriguing insights, helpful guidance, and a little amusement. In addition, they will suggest you to their friends and family, thereby massively expanding your audience. In every niche, establishing oneself as a resource is the greatest approach to promote your business.
6. Maintain a consistent schedule
Consistency is the key to maintaining audience interest. People who subscribe to your podcast will expect you to regularly upload new episodes; if you fail to do so, you will lose subscribers. If you believe that a weekly podcast is too frequent, you may choose to upload monthly instead. It is essential to establish a routine and adhere to it.
7. Make your mark
If you want people to listen to your new podcast, you must ensure that the artwork is flawless. You may believe images are unnecessary for podcasting, however this is not the case. The majority of people do, in fact, evaluate a book by its cover, and the same holds true for podcasts. Artwork with a professional appearance stands out and makes it easier for your audience to locate you.
8. Collaborate
Other podcasters may serve as a valuable resource for beginning podcasters, so make an effort to establish cordial relationships with them. You may learn from seasoned podcasters, and you may even be able to cross-promote for mutual gain.
9. Do interviews
You may be really charming and amusing, but it never hurts to switch things up periodically. Find successful individuals in your niche who may be willing to participate in an interview or Skype conversation in order to supply you with new content for your podcasts. Prepare a list of fascinating and/or contentious questions to ask (give it to the interviewee in advance so they may review it) and test your recording equipment to ensure decent audio quality.
10. Advertise your other channels
Your podcast is an effective method for promoting your website, but don't neglect your other venues. Invite people to follow you on your social networks, particularly if you have relevant and entertaining articles. This will increase engagement on these platforms and may allow you to grow your network.
Conclusion
Podcasting is a relatively new phenomenon in marketing, but it has the potential to be a significant brand recognition generator. In addition, if you move quickly, you may be the first in your specialty to do so, which can yield enormous returns. Utilize these strategies to efficiently promote your personal or business brand using podcasts, and have fun doing it!