Gaming
Gaming on a Budget: Tips and Tricks for Affordable Gaming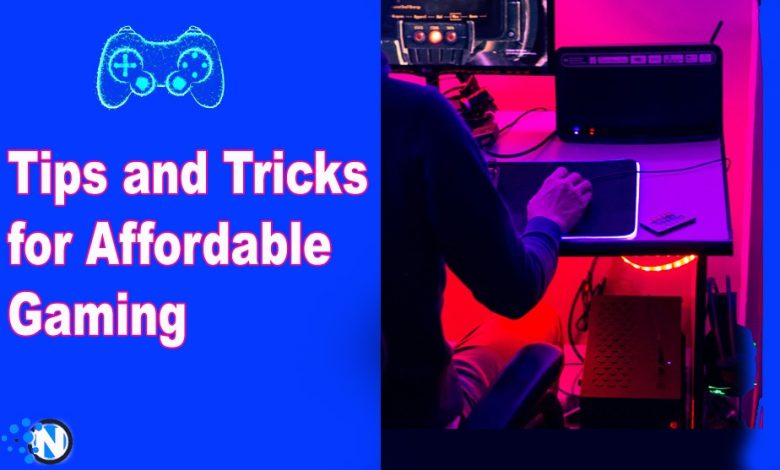 Gaming is without a doubt one of the most popular forms of entertainment and easily rivals the popularity of more traditional pastimes such as listening to music. The global gaming industry make billions per year in revenue across all parts of the planet. As a result, more people than ever are getting into gaming in all its many forms and finding out just how exciting it is.
One issue which some people can struggle with though is gaming on a budget. If you don't have an unlimited supply of money to rely on, the expense involved in buying games, hardware and accessories can mount up quickly. To overcome this, it is worth knowing some of the best tips and tricks for affordable gaming sessions.
But what are the main ones to find out about?
Try Free to Play Games Online
For those really looking to make gaming more affordable, hunting down free-to-play titles online is a top tip. These games are not only easy to find with a quick search but also cost you nothing to enjoy. In addition, they are lots of fun to spend time in plainland and are available in a wide range of genres. Mobile gamers are well served here and there are now many free game apps to download.
If you enjoy casino gaming online specifically, a good tip to make it more affordable is to find demo versions of games to try out. This is especially true for slots online and finding demo and free play versions is a trick that can save you lots of money. Just remember to also track down safe online casinos to game at when looking for titles like this.
Buy Second-hand Games and Accessories
Another really useful tip, if you are gaming on a budget, is to buy second-hand games, hardware and accessories. This will save you a lot of money in the long run but still means you have all the gaming equipment you need. Second-hand games and accessories are much less expensive than brand-new ones and are easy to find online. It is important to ensure that any second-hand items you purchase are in working order or can be returned if they are not.
If you can't bring yourself to go the second-hand route, the next best tip for cash-strapped gamers is looking out for sales. This may be sales online gaming stores are holding, sales at major online retailers such as Amazon or sales in physical gaming stores. You can get some pretty good deals when they are on, and this can allowyou to get a lot more for your money.
Don't Buy Stuff When it First Comes Out
If you can't bear to buy second-hand and there are no sales to dive into, a great tip is to be patient. Rushing out to buy that latest game or console when it is first launched, such as the PlayStation 5, means you pay top-dollar for it. If you hang on for a short while though, you will often find prices tumble and you pay a lot less for the same brand-new item.
Although it is hard to do for avid gamers, not buying things as soon as they are released can really help your bank balance. It also gives you time to see if you really do want it that much and if it is actually worth having.
Don't go for Big Brands When Buying Accessories
Regarding consoles, PCs and games, it is pretty much impossible to avoid major brands. Noone else makes an Xbox apart from Microsoft for example and no other company produces a console which can play Xbox games. In the same vein, if you want an Alienware Aurora 2019 gaming desktop, you have no option but to buy it.
Avoiding expensive major brands, though, is something gamers can do when it comes to accessories. This can really help your budget and make gaming a lot more affordable. When it comes to gaming chairs for example, do you really need a specific major brand unit or is one from a lesser-known, brand just as good?
This idea can be applied to any accessories you might need —from desks to headphones and beyond. By picking smaller brands that offer the same level of performance, you will be sure to make gaming more affordable.
Only Buy Gaming Equipment you Need
Although it may be an old-fashioned concept, there is a lot of difference between things you need and things you want. To simplify gaming on a budget, think about the essential equipment you need and only buy this. If there are any items that you may like but don't actually require, don't fall into the trap of buying them.
But what does this look like in practical terms? Online casino gamers may need a laptop, PC or mobile device to game from but may not actually require all three! AvidPC gamers may need a PC, keyboard, mouse, headphones, desk and chair to use, but probably don't need a special gaming rug for the floor or a neon gaming sign for their room. If you can focus on what you need and cut back on items you don't, you should find gaming becomes a lot easier on your wallet.
Keep an Eye on In-game Purchases
Microtransactions are becoming more common in many games and lead to many players buying extra content and items as they play. This can often be in the form of loot boxes, new maps, custom skins and custom weapons. One excellent tip for making gaming more affordable is keeping an eye on these in-game purchases.
Although they may not cost much individually, they can soon add up and leave you with a large hole in your finances. It is wise to plan how much you want to spend on them before a gaming session and stick to this amount. If you enjoy playing online casino games, setting a budget for how much you will spend per session is a good trick for similar reasons.
Gaming Without Breaking the Bank
Playing any kind of game is about having fun and enjoying yourself. This can be a little hard to do, though if you are worried about money and how much your gaming hobby costs you. It is perfectly possible to enjoy this pastime on a budget, though and the above tips show you how to go about it.