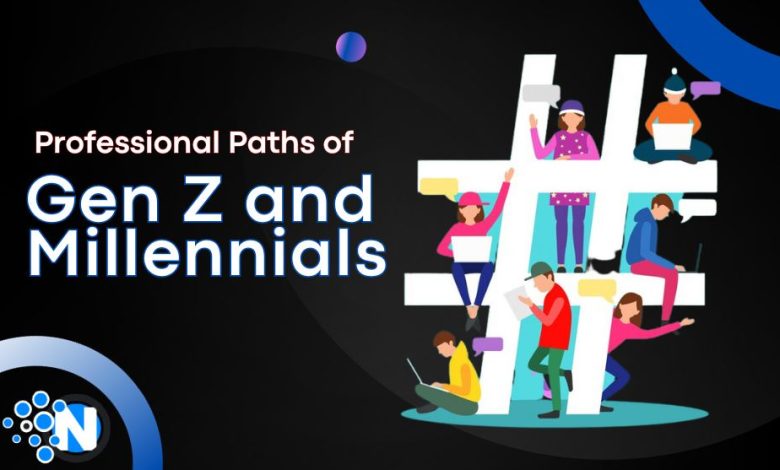 TikTok has been the best source of entertainment over the past few years because of its simple interface and amazing short videos. Hence, you can refresh yourself after completing all the hectics tasks of the day. Although the platform has gained popularity because of the mentioned benefits, it is now shaping the world of opportunities for Gen Z and Millenial professionals. Now, you can pave your path to success through this site quite conveniently. We have developed this guide on TikTok's role in developing the chances for the success and development of skills of professionals.
TikTok's Role for Gen Z and Millennials
In the under-section, we have highlighted some critical points that can help you understand the role of TikTok in shaping the professional paths for Gen Z and Millenials.
1 – Influencer Marketing and Brand Collaboration
Influencer marketing has gained immense popularity with the rise in marketing competition. Indeed, it appears as one of the best marketing solutions for brand owners to reach a larger audience and sell their products. Thus, creators with a massive audience based on this brilliant video platform can monetize their services by marketing third-party products and earning commissions.
Generally, brand owners and companies are in search of the top influencers to get more precise and speedy results in this highly fast-paced environment. Thus, Gen Z and Millenials got the opportunity to get hired by big brands and pocket incredible perks.
2 – Improved Creativity
With time, TikTok's algorithms have been changed brilliantly, and now, the platform emphasizes bringing creativity and artistic expression to your videos to get into the rankings. No matter you are a singer, dancer, comedian, or graphic designer, you can easily make your way into the industry by getting famous with your videos. It not only brings immense popularity but also helps you improve your skills and creativity. 
In addition, the platform allows you to search, find, and enter different communities to get more insights. Hence, you can build authority in your respective field and guarantee a successful future.
3 – DIY and Entrepreneurship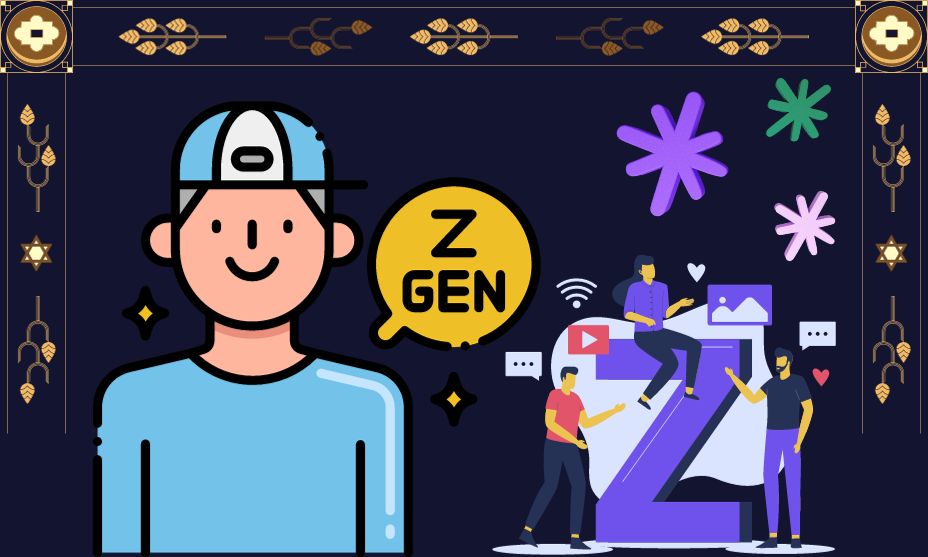 One of the major reasons why TikTok has dominated the world of entertainment is its exceptionally updated terms and policies. The Do-It-Yourself or simply DIY approach of this site has enabled Gen Z and Millenials to explore entrepreneurship opportunities. Hence, you can turn your hobbies and interests into highly beneficial side businesses to grab other productive opportunities and revenue. For this purpose, you have to understand all the features and tools of TikTok not for fun but for becoming a professional. 
4 – Skill Acquisition through TikTok
In the previous sections, we have detailed that TikTok works on DIY strategies and allows only creative content to be featured in the feed of the desired audience. Thus, Gen Z and Millenials, who are fond of trending on the top, can fulfil all the criteria. Besides getting the rank, they can also pave their route to enhance their skills. The most skills you can acquire by operating TikTok are video editing, hashtag marketing, graphic designing, and song-scene compatibility. All of them are in high demand as only a few users can overcome the challenges associated with them.
5 – Networking and Community Building
TikTok is not a premium platform. It means that everyone can create their accounts on it to watch the fantastic videos or upload their content to engage the audience. As a result, you can easily build your community or network by delivering amazing content and videos. You can create videos on technology or daily life hacks, as people mostly search for such videos on this platform. Additionally, you can leverage the power of different keyword research tools to have your hands on the topics mostly trending on TikTok. Hence, by working on them, you are likelier to build your reputation.
6 – Awareness of Social and Cultural Issues
In the previous section, we discussed about building a community or network of individuals mostly active on this platform. It not only boosts your fan base but also helps you become aware of numerous social and cultural issues. No matter how popular TikTok is becoming, its core values always lie in being a social platform to share different thoughts through content. You can create a poll or ask your audience to share the most common societal issues. After collecting the details, you can contact NGOs and governmental organizations to deal with them. In this way, you can be the star among the general public.
7 – Job Opportunities
With the rise in marketing saturation and competition, brand owners are searching for the best talent to take their companies to another level of success. Traditional interviews and resume analysis are not helping anymore because of their geo-restriction drawback. On the other hand, TikTok is viral worldwide. Thus, if you are an influencer or star on this platform, you are likelier to grab ludicrous job opportunities not only in your area but also across the globe.
8 – Digital Literacy and Personal Branding
The rise in the popularity of digital platforms has made it an absolute requirement for every general user to get the full command of different tactics and skills to survive in this world. TikTok again comes to the top in this regard due to its wide range of tools and simple interface. Consequently, you can learn different skills and tools alongside their functioning. It not only helps you in personal branding but also professional growth to pocket brilliant opportunities.
Final Verdicts
TikTok has built its authority as one of the most engaging short video platforms. However, with time, the developers have introduced several functions and tools to allow people to monetize their skills by creating exciting content. Gen Z and Millenials can revolutionize their professional paths by understanding the core functioning of this site. They can dominate the marketing competition by building a network and community. In this way, they can market third-party products and earn commission. Similarly, they are likelier to get hired by top companies on collaboration terms.