Business
5 Things to Consider Before Starting a New Career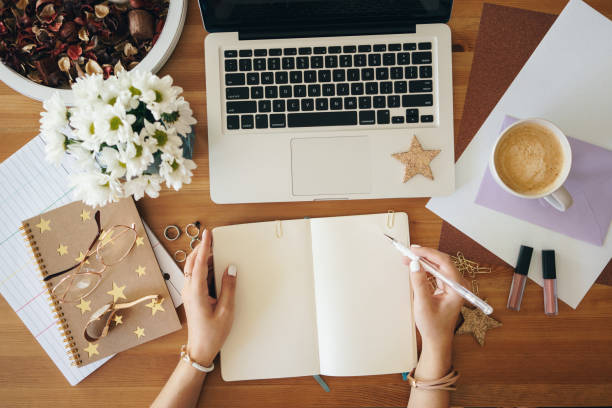 When is starting a new career the right thing to do? When the conflict with your boss is impossible to solve? When you got tired of the job? Well, there are a million reasons to quit your job. The only rule is to ensure you're ready to sail away with the best job-winning strategy. This means checking your savings and skillset. So which aspects to pay attention to when starting a new career? Check the tips from our career experts in the article below.
#1: Resuuuuuuume Your Resume!
Yeap, that's correct. Before you compose your two-weeks notice, go for a quick resume check-up. There is a high chance your resume data is old and needs renewal. To strengthen your resume, we advise you to reach resume writing agencies like Skillhub.com and ensure your Skills section is properly 'refurbished.' If you don't have time or money for third-party services, follow the next tips to upgrade your resume.
Add your current workplace to the Experience section. Divide this part into the Key Responsibilities and Key Accomplishments sections;
New information. In your resume, note all changes that have happened to you. Did you get new skills? List them in the Skills section. Participated in a volunteering project? List that information in Other Sections;
References. Don't forget to leave your supervisor's contacts in the References section;
Portfolio. If you're a copywriter or a graphic designer, make sure to add your projects to the work portfolio;
Customization. If you already know the job position you want to apply for, customize your resume. For instance, add professional keywords to beat the ATS bots.
#2: Skills Matter
Are your current skills enough to start a new career? Do a test. Look at the responsibilities posted in a job ad you want to apply for. If your skills match 70% of the requirements, you're ready to send your resume! Work on your skills if you've scored below 70-80%. Check the ways below to upgrade your skills in weeks or even days.
Online education. Fortunately, online learning is less underestimated nowadays than a decade ago. With online platforms like Coursera or Udemy, users save time and money. Check them out!
Local colleges. Some colleges suggest quick courses to non-students. Most of them come at low prices or are free as a part of college volunteering;
Ask professionals. There is a high chance you already know someone from the industry. If that's not the case, reach out to professionals on LinkedIn or enter other industry networks. Most of the professionals you reach will gladly tell their career stories and give professional tips on how you can improve your skills.
#3: 'Big Bucks'
Are you financially ready to start a new career? Searching for a new job might take months of job interviews and tests. All this time you won't get the usual salary you used to. Yeap, hitting a new career road will surely hit your budget (pun intended). So how to make sure you're financially ready for a fresh start?
Prepare your financial cushion. The average time one spends searching for a new job is three weeks. Wait, this number is for the luckiest. In reality, securing a job takes around 5-6 months. Think of all the job interviewing one has to go through and the probation period that can take 2-3 months, and you get it. Hence, make sure you set some money aside for at least two months;
Additional expenses. Your job search might entail big paychecks for courses, resume builders, and other measures required to let your key skills shine. Also, consider the quarterly payments you might have forgotten about. For instance, insurance or loan payments.
#4: Learn the Feedback
Is the industry or the company you're planning to enter worth the game? You won't find it unless you read reviews from those who've worked for the company. So how to check whether the company is a good place for your career?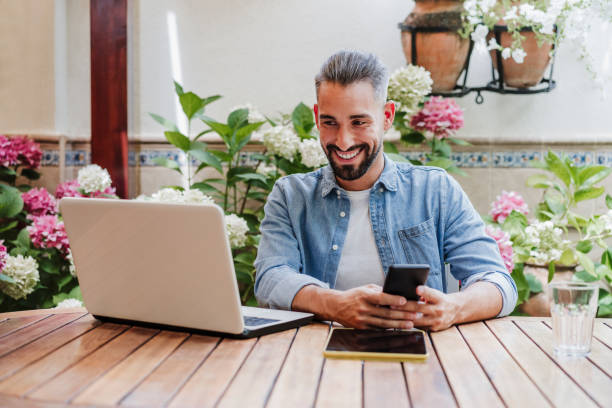 Find the company's site. You'll find the company's mission, values, marketing strategy, products, and more. Most important, you'll learn more about the company's ethics and find out whether they're a great match for your beliefs;
Look for independent review platforms. Sites like Glassdoor allow users to share their feedback on the companies they're working for. The platforms will surely tell you if the company is associated with some shocking scandals.
LinkedIn. Again. Yeap, here you can reach the company's former employees and ask them for personal feedback;
Recruiters and HRs. This cohort knows the company's policies, salaries, and probation periods.
#5: Your New Workplace
COVID-19 has drastically changed the rules of corporate games, aka work ethics. From now on, anyone can start their workday in pajamas and with tousled hair. If working at home is a no-brainer for you, you better find out whether the company has a remote policy before you quit your current job. Which are other things to pay attention to when choosing between a remote job or a comfy office?
Working at a distance requires a designated place at your house. Also, don't forget the quiet surroundings and reliable Internet. If you can provide these things, you're ready to work from home;
Commuting is about time and money. Opt for working at home if the company's office is two hours away from your apartment. Again, ask whether the company has a remote policy before writing a two-weeks notice;
Check the amenities. If your everyday schedule includes dance classes or sports sections, find out whether you can proceed with your hobbies in the area where your workplace will be situated.
Final Thoughts
Starting a new project might be fearful. Don't worry; this is a natural reaction of your mind and body since getting out of your comfort zone is never easy. Reassess your skills and upgrade them if needed. Prepare your financial cushion and ensure the company has an office or a remote work policy (depending on your preferences).
Always ensure the company or the industry is worth the shot before quitting your current workplace. We hope the article was helpful to you. Good luck!