Business
The Importance of E-Commerce During COVID-19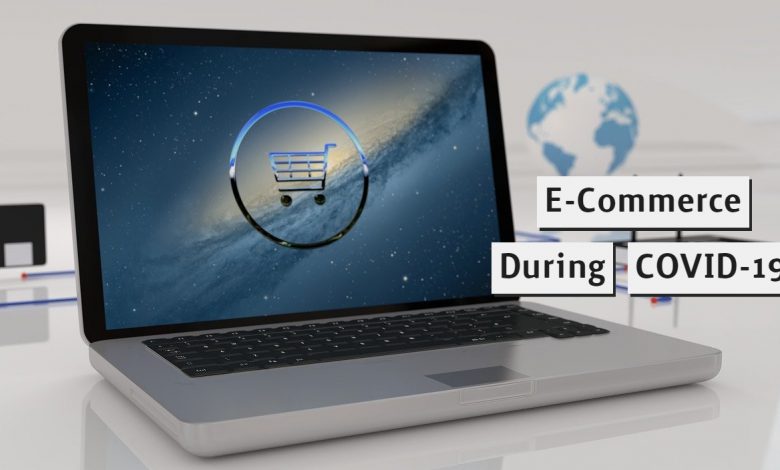 Contactless service providers have won the race during this crucial period of Covid-19. But what makes it possible is E-Commerce; the Internet Traders. Almost anything can be purchased through E-Commerce. It can be a substitute for Brick-and-Mortar Stores and many leading companies are opting for E-Commerce to facilitate their customers.  When everything is barred under Lock Down, to avoid further massacre by Corona; closed shutters may have helped to lighten the death troll but have impaired business across the globe. Commerce and Trade have been expanded round the clock and E-Commerce is the engine that has driven it through very smoothly. As we can see, Shopping trends have also been so modernized since the 1990s, that people like to sell and purchase through their Web domains because they are lagging in time. So they prefer online shopping (One Market at home) for their Survival. Online Grocery of canned and even fresh food is a trend and shirkers are making use of it by using money.
People while entering this sphere of E-Commerce Business keep MARR  (Minimal Acceptable Rate of Return) in their minds and this becomes their motivation for work while they are killing time in Joblessness. E-Commerce becomes the torchbearer for the deserving and starving by utilizing their hidden and unimaginable skills. In this way, a very smooth circle of business is getting bigger and bigger!
 Contributors in exposing E-Commerce;
1. Use of Social Media
2. Random Scrolling
3. Web Searching
4. PR conscious generation
5. Fashion trends
6. Celebrity Phobia
These contributors help the internet to read public choices on a larger scale. The role of consumers is now an easy task to do. While sitting lavishly at home you can have access to the Global Market without the expense of travel and stress for access to inaccessible brands. It has materialized the dreams of many yearning people by letting them access the sour grapes. Generally, it has revolutionized the scene but for a limited range of folks because everyone is not even able to use a phone while the internet is a far-off dream for them. But still, things are working smoothly and adding up all those, through Chain Marketing business, in this circle like a snowball.
Job for Jobless
Closed businesses and institutions stopped salaries and people have to face a severe monster of joblessness and poverty. E-Commerce brings a light of hope for the poverty-stricken. Online services are contactless where some Developer launches some site or application and joins people in work for their own good as well. Just like we can see, Foodpanda, Courier services, and many more are working remotely and flourishing. Still many are not aware of such business tactics so others are making effective use of their efforts.
 E-Commerce brings Revolution in Trade
Evolution is the essence of progress but transgression from the norms or standards causes Revolutions. No doubt E-Commerce has revolutionized Trade, above all during the Covid days this Revolution has become the need of the day and people have gladly accepted this for their survival. The aforementioned contributors of  E-Commerce were at threat of extinction since the shutters are closed, the question arises "who will display or bargain with customers?" and then the internet has solved the problem.
 A Twist in Business Fashion
For ages, the business has been going through different phases and trends from the Barter System to Paper Money. But this twist has a separate influence when the Human brain is just a Developer of some site that allows people to use the internet as business and brings a twist in the mode of trade. The whole scenario has been altered and emerges with a new shape ….. E-Commerce. Almost every twist has worse effects but this one has beautifully triggered the Fashion of trade among folks living on Earth.
Exposure to bigger market for Internet bound people
It is actually for the literate or web literate people that they are now exposed to a bigger market. Now people have different E-Commerce platforms to work globally from their home with just a laptop or mobile with stable internet. Even the trash is getting fame while it is displayed over a global network like Amazon, Forbes, Alibaba, and many others.
E-Commerce set forth new Scenario of Free -Lancing
The free-Lance market is the off-spring of E-Commerce, it is such a marvel that gives the opportunity where people are selling their words and strategies online and making huge amounts of money. In the wake of Covid, a large number of unemployed are gaining opportunities of the internet
Blog-posting or Guest-Posting
Under this revolution of E-Commerce, bargaining techniques have found a new medium where a random customer or a common man uses some company's products and advertises them through his/her blog and motivates people to buy that product. This is called guest posting. As a common, we follow fashion and trends set by our favorite personality, drama, movie and print-media networks, so it is getting popular and people are earning for their choices.
E-Commerce asses to Global Insight
What people are following what they will like to hover after is gauged through their search results and that insight into the Global customer market helps to flourish in E-Commerce. Programs like Microsoft's Power BI and Dynamics365 are both powerful analytics tools. They both allow data to stay in one convenient place and are relatively straightforward to use. Both programs are also highly customizable to help you track what matters most to the Consumers. Using these programs will help you stay informed and up-to-date with consumers' choices!
There will be no need of door to door surveys to measure public choices. This contactless insight has wider scope in the days of Covid-19.
E-Commerce saves one from foreign visit expenses
No doubt foreign visits cost a huge amount of money and hectic visa procedures. Imagine you are hovering around the Global Market while sitting at home and buying those things which you once dreamt of buying but can't because you were not able to go there in person. Benefits are many but drawbacks are also many, but still, E-Commerce is helping to remove joblessness and poverty to some extent.
E-Commerce helps to alleviate Uncertainty and Danger of contact(touch and death)!