Gadgets
Streaming Webcam: What to Look for?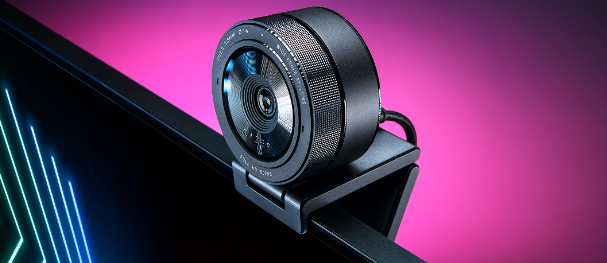 Live streaming video has become increasingly popular in recent years as technology has made it more accessible and user-friendly. Webcam streaming refers to broadcasting live video footage from a webcam, typically in real-time. It can be used for a variety of purposes, such as providing live coverage of an event or simply allowing friends or family to stay connected.
The past decade has seen a huge increase in the number of people streaming live webcam footage online. Whether it's for personal or professional purposes, there are now more options than ever when it comes to choosing a streaming webcam.
 What is a Streaming Webcam and How Does It Work?
A streaming webcam is a digital camera that connects to a computer or other device and sends a live video feed to a streaming platform. This can be used to broadcast events or simply to provide a live feed of what's happening in a specific location. 
What to Consider for a Best Streaming Webcam?
For anyone looking to do webcam streaming, there are several things to keep in mind in order to get the best possible product. 
First, it is important to consider the resolution of the webcam. Higher resolutions will result in a clearer image, which is important for both professional and personal use.
Additionally, the field of view is another key factor, as a wider field of view will allow more of the scene to be captured. For those who will be using the webcam for gaming, it is also important to consider the frame rate, as a higher frame rate will result in a smoother image.
Finally, it is also important to think about the price, as higher-priced webcams will usually offer better quality.
Why use a Streaming Webcam?
Here are a few reasons why you may want to consider using a streaming webcam:
You can use it to stream live video.
It's easy to set up and use.
It's a great way to connect with friends and family.
You can use it to create video content.
It's a great way to keep an eye on your home or office.
Whether you're looking to stay connected with loved ones or want to create professional-quality video content, a streaming webcam can be a great option.
If you're looking for a way to grow your business, you may be wondering if a streaming webcam is right for you. While there are many benefits to streaming webcams, including increased connectivity and convenience, there are a few things to keep in mind before you get started.
For starters, a streaming webcam can be a great way to stay connected and in sync with others. Whether you're streaming a live event or just want to chat with your friends and family, a webcam can help you stay connected. In addition, streaming webcams can also be a great way to grow your business. If you're looking for a way to reach a wider audience or connect with potential customers, a streaming webcam can help you do just that.