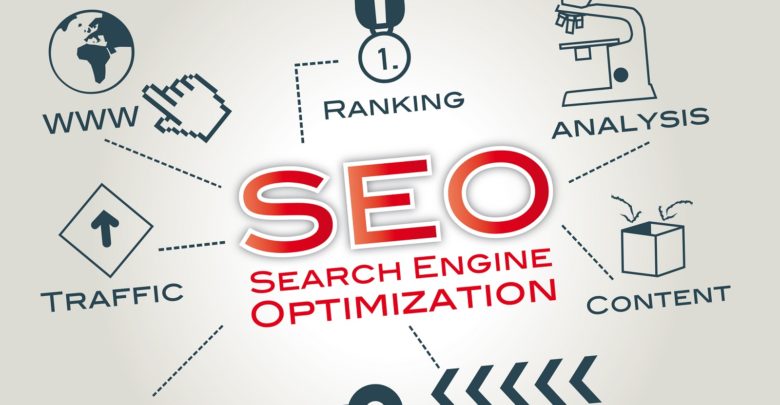 SEO for all those companies which either launch an ICO or engage in different kinds of business activities, or which run various crypto investment funds which are related to the digital currency and anything that is crypto is different from any other conventional approach. Majority of such websites are not only high-trafficked but short lived as well and saturated too. There are few tasks which such websites should learn the art of so that they can secure better search engine rankings.
Among all other tasks, the most important one is keyword research among the competitors. Irrespective of whether you're putting in your effort to bring in organic traffic or you're trying your best to get it through paid campaigns, you need to be precise in organic SEO and PPC. By now, you must be thinking how you could successfully make things possible without busting your budget. Although it is different, you still require ensuring that your ICO is a well-tuned vehicle which brings good quality traffic and which is counted in the good books of search engines. Read on to know more on this.
Make a Comprehensive Research About Your Competitors
You may easily be able to hire an agency and you can do this on your own utilizing the SEO platforms like SE Ranking. For example, the competitor research from SE Ranking provides an extended database to get an entire picture of the cryptocurrency market. The data that is offered is most accurate and updated and especially when search volume is concerned or keyword competition data. The research competitors offer endless possibilities in terms of knowing everything on organic traffic from Google. All sorts of data will be collected especially for you and cryptocurrency and ICO are most vital for the niche.
Choose The Keywords Which are Most Converting
When you're in the cryptocurrency market, you will definitely wish to rank higher for the queries like Litecoin, Bitcoin, Ripple, Ethereum, Dash and many such. Your ultimate wish would be to rank within the first page of Google search engine results and this is like operating a gold mine. You can utilize the project by leveraging tools like the tools for keyword research. By using the pool of data, you will be able to get low-competition keywords and thereby adjust the organic campaign in an according manner.
Disburse Keywords in a Way Google Wishes to See It
Once all the keywords are compiled within a long list, it's high time you determine the best way in which you can use them in all sorts of variations. You can turn search engine marketing into a money-blowing machine in case you scatter data and if the keywords are disbursed in a right way. It is essential for you to look forward to keyword grouping. You can manually use tools like keyword grouper to carry on such tedious tasks. Keyword grouper separates the keywords into various clusters and distributes them amidst various pages in a way Google wishes to see it.
Make sure you never forget the long-tail keywords which we were discussing earlier. In case you optimize the crypto content for long tail keywords, the effect can overcome the wildest of your anticipations. The keyword group that is related to the niche like crypto are more powerful than only a keyword and hence this yields good results in bringing in high quality traffic.
Therefore, now that you are aware of the best advice for those who are launching cryptocurrency and ICO website, the ultimate thing to do is to perform proper keyword research and this can be best done with the best tools.