eCommerce
Rise of E-commerce and D2C Brands in 2023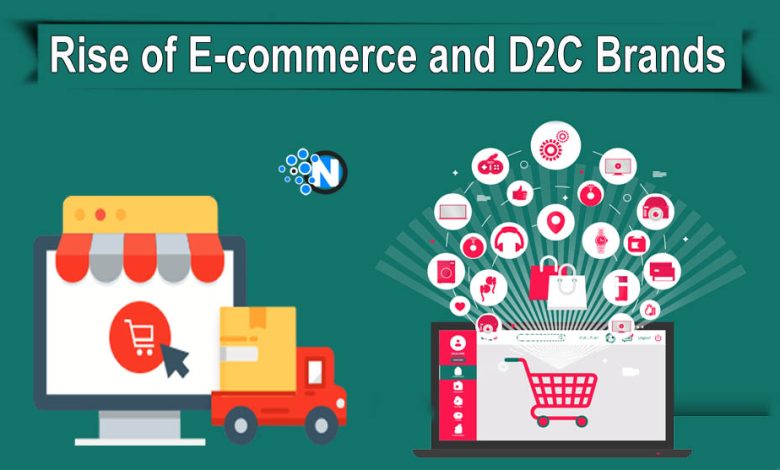 In 2023, there has been a tremendous rise in the popularity of e-commerce and D2C brands because of their exclusive perks and advantages. Many known factors, including technological advancements and a customer-centric approach, have made it possible to resonate with clients' requirements and delve into an extensive paradigm of sales and revenue. Furthermore, many other players play their part in such an extensive rise in the popularity of these tools. We have developed this guide to let you learn the main things behind the growth of this online business idea.
Rise of E-commerce and D2C Brands
The following points will highlight the rise of e-commerce and D2C brands in 2023, as they are the leading players in this massive development.
1 – Technological Advancements
Technological advancements are among the most critical factors that play a crucial role in the rise of E-commerce brands in 2023. Online shopping is a lot easier than ever, helping you purchase products while sitting in bed. The evolution of smartphones has also contributed significantly to the popularity of these stores. Further, the Internet of Things has devised new opportunities for success.
2 – Changing Consumer Preferences
In 2023, the customers' preferences are changing readily, making it challenging for the brands to resonate with their requirements. However, numerous tools deliver insights regarding upcoming marketing trends. Hence, you will be able to adapt to these changes and reach them with their desired products. By directing your growth according to the consumer-centric approach, you will be well-positioned to meet these demands.
3 – Convenience and Accessibility
E-commerce stores and D2C brands have worked hard to bring convenience and accessibility to their businesses. As a result, they can handle the client more effectively. Furthermore, AI-powered chatbot systems are available to collect and respond to queries 24/7, helping you to build customer trust. Moreover, the convenience of getting the products at your doorstep has increased these brands' popularity.
4 – Personalization and Customer Engagement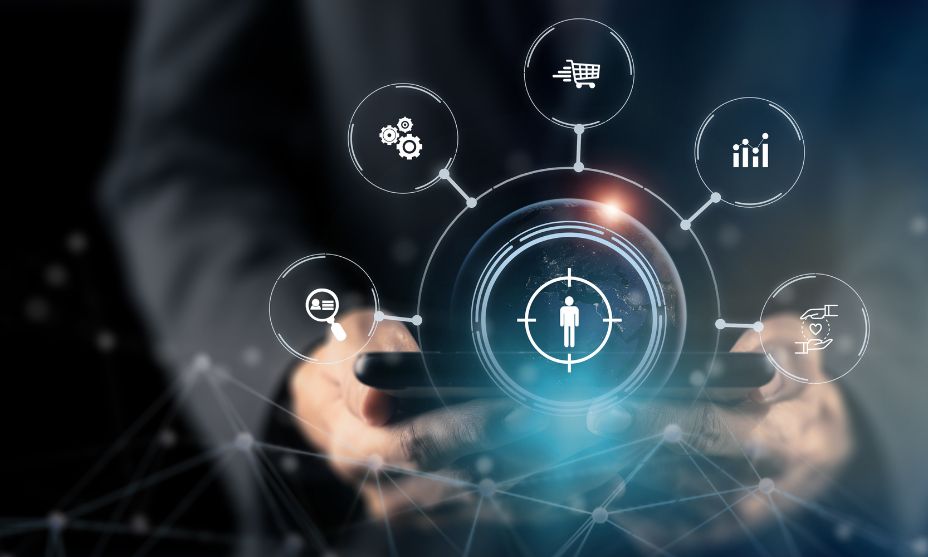 D2C brands have to deal with customers directly. Therefore, it is necessary to reach clients with the products of their interests. Otherwise, you will not get any benefit in return. In 2023, businesses are utilizing the potential of data extracting and analyzing tools to understand which things look more appealing to customers. Hence, by working on them and promoting them proactively, you can direct yourself to collect more sales and, ultimately, revenue.
5 -Cost Efficiency
Unlike traditional stores, E-commerce and D2C brands are a lot cheaper and cost-effective options for the general public. Thus, they consider them as a better option to purchase the items of their needs. The main reason is that traditional stores may add store maintenance and property tax to total billing. However, there is no such situation in the case of e-commerce stores. Consequently, they allow you to buy your favorite items at cost-effective prices.
6 – Global Reach
Another main reason for the immense popularity of e-commerce and D2C brands in recent times is their enhanced global reach. By publishing the details of the products on the online store, you allow the worldwide audience to get in touch with your brand and choose the item of their interest, In this way, you will have your hands on a larger number of sales, taking you ahead of the competitors in this modern world. Besides, international recognition opens a new door to ultimate success.
7 – Enhanced Competition
Although it was not a beneficial aspect for e-commerce brands in the start, it is now one of the biggest reasons why this business approach is getting so much fame in 2023. With the increase in online stores and D2C brands, people are trying to drive innovation to their sites and design them according to modern principles. Hence, this air of competition improves the functioning of these stores.
8 – Supply Chain and Logistics
An efficient supply chain is the biggest reason behind a successful business or e-commerce store, as it reduces expenses and ensures all the necessary activities are done on time. In 2023, companies have had to invest heavily in supply chains to meet the demands of larger audiences. Thus, this quick and reliable delivery makes sure that a successful D2C brand is in front of the audience.
9 – Sustainability and Ethical Concerns
Traditional stores won't take care of the ethical rules and regulations while performing their activities. They waste energy resources heavily in the form of electricity and packaging material. Thus, they are no more influencing the customers. On the other hand, online E-commerce brands have adopted environmentally friendly strategies to reduce packaging waste and sourcing materials. Thus, people are more biased toward them, increasing their popularity.
10 – Traditional Retail's Response
Since the development of e-commerce stores and D2C brands, traditional retail stores have faced several negative consequences in terms of decreased sales and revenue. Therefore, many conventional store owners have established their online presence to pocket advantages from both resources. As a result, they are handling local customers and making their way to get global clients.
11 – Impact on Consumers
The popularity and rise of e-commerce stores and D2C brands have impacted customers greatly and influenced their insights. These solutions have delivered them their required items at more reasonable prices and with maximum convenience. The cash-on-delivery system reduces the risk of fraud. Similarly, refund policies have guaranteed customers that they will get only the right products.
Final Verdicts
The rise of e-commerce and D2C brands in 2023 has reshaped the online shopping world, enabling customers to find their favorite items at their doorsteps. However, certain challenges arise in the form of continuously changing consumer preferences and increased competition. Tackling these issues strategically and directing business growth according to the mighty practical standards can put it right above the top of competitors to pocket maximum advantages. Above all, technological advancements allow you to utilize several tools to extract and analyze customer data to understand upcoming trends. You can take your store to an advanced level by working accordingly.