Apple Mobiles
Restart Apple Watch- When & How to Reset Apple Watch with a Restart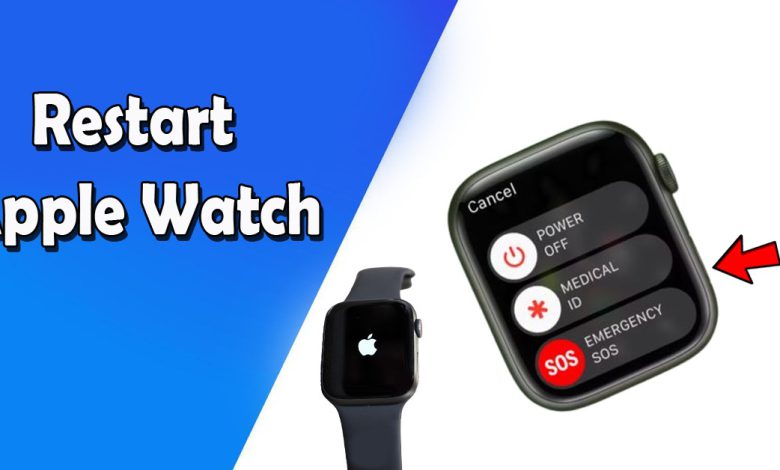 Apple is a multinational technology brand and company that has popularity worldwide. It specializes in providing electronics, software, online services, and many more. This is a top-notch company that offers different products such as iPhones, iPad, Air Tags, iPods, Apple TVs, watches, and Apple Macbooks. Apple's all products get special attention from people whenever there appears a new launch from the company. The most attentive thing for Apple lovers is iPhone accessories and other small gadgets.
The Apple Watch is a discovery that comes with great value for all of Apple's best inventions. Sometimes, in these electronic machines, you must find any issue that leads to restarting your apple watch. In today's article, we will help you look at how to Restart your Apple Watch and reset it.
Apple Watch
Apple Watch is one of the top-rated and popular brands of the company that has been introduced in April 2015 and become more likely the best choice for people, according to Online resources, there are more than 1 million people who are using the Apple Watch, and its numbers are also increasing rapidly. This is a smartwatch with a wire that completely performs the duty of a phone, it allows the users to do a variety of tasks including sending messages, making a mobile call, getting notifications of messages, and reading emails. More interestingly, it incorporates health-oriented abilities, fitness tracking, and wireless telecommunication.
Remarkably, this is a small computing device that a user carries at the wrist. It's an intimate way to communicate and connect with different people. It offers an impressive experience while they make use of a Smartwatch.
Why Apple Watch Needed to Restart?
Incredibly, there is no doubt, this is an impressive invention of Apple company. The company always introduces very reliable and quality products but sometimes, there appear to be some issues and problems while using any of those gadgets.
When specifically, we talk about the use of the Apple Watch you find some issues while utilizing the apple watch, such as it works slowly, not functioning well, the screen stops, and is automatically on/off, these are some problems that disturb the users. It is not a big issue; the user just needs to restart the Apple watch for getting saved from all these issues. It would help to improve its workability and use.
How to Restart Apple WatchOS 9?
If you have Apple WatchOS 9, this method would be very fruitful for you.
First of all, take off your watch if it is charging (Make sure, Restart would not work if it is on charging)
Press the side button for a few seconds until you see the power button at the right-hand corner at the top of the Display.
Press the power button
Dragging power Off the slider
When the Apple Watch has turned off, Hold the side button until you look Apple Logo
Wait until completing all the procedures and getting on your watch
How to Restart WatchOS 8 Apple Watch or earlier model?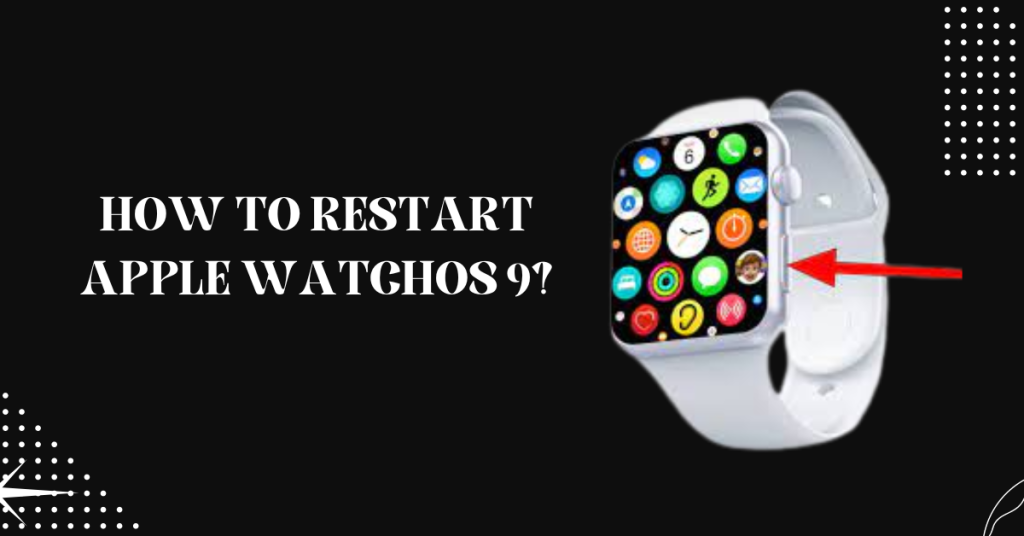 Users having Apple Watch 7 or below models should go through these steps to restart their watch:
Take off your watch if it is in charge (Make sure, Restart would not work if it is on charging)
Tab and hold the side button until there appear Power Offsider
Dragging the slider of the Power off option
When you see the Watch has turned off, Hold the side button until you look Apple Logo
Wait until completing all the procedures and getting on your watch
Benefits of Restarting Apple watch
This would appear, very benefactor, when you will do restart your Apple watch. As it seems when you don't perform this activity you have to face some difficulty while making use of your watch but choosing to restart option helps to save you from all these problems and gives advantages as well.
Improves the Workability of Your Apple Watch
Before performing this activity, your watch was working slowly but after doing this activity, the workability would be improved and good. The disturbance that you faced would be ended.
This occurs very fruitfully in improving the performance of the battery when there is no notification of errors occurring again and again and the extra material went off. It helps to make changes in the timing of the battery of your Apple watch.
Abolishing defective material
This is also the best way to get rid of the material that slows down your Apple watch. It helps to clear useless data from your watch.
Final Verdict
Apple Watch is one of the Apple gadgets that many people like to use. Severally, there are some errors and problems that happen in the use of your Apple Watch that disturbs and irritates you.  The best way to save yourself from that problem is to Restart Apple Watch. Here we have shared ways to follow for keeping safe from this problem.