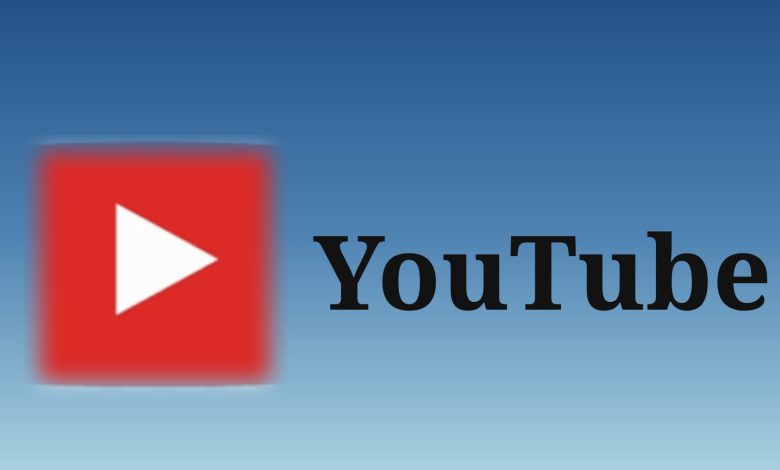 Editing is the most important aspect of post-production for a video marketer. If you can't effortlessly merge your shots together or get your cut to reach the appropriate frame, your video will look messy and will disengage your viewers. Fortunately, YouTube provides a free web-based video editor that is available via its platform.
Though your account is shared, and you'll still be editing YouTube videos on your usual channel, you'll need to edit your posted videos in YouTube Studio, not YouTube itself. In this article, you will find detailed information on how to edit your videos using YouTube Studio and add music, among many other things.
Also Read:
How Does YouTube's Video Editor Work?
Although YouTube's video editor is a simple editing tool, it may also allow you to cut clips from any portion of your movie, so keep reading to learn how to chop up your videos straight in the video platform.
Go to YouTube Studio and sign in.
Select Content from the left sidebar.
Click the thumbnail of the video you want to edit in Uploads.
Select Editor from the left sidebar.
Cut off the beginning and end of your video.
A blue box should appear around the sides of your video timeline panel. Drag them to remove the areas of your rough cut that you don't want to include in the final published version, such as the beginning or finish. To examine the edit, click Preview, and then Save in the top right-hand corner if you're satisfied with it.
Trim clips from the center of your video.
Select Trim if you want to remove a specific clip from the middle of your YouTube video. Then, on the timeline panel, click the beginning of the clip segment you want to remove and press Split.
Then, in the timeline panel, click the end of the clip you want to remove and press Split once more. Finally, click and drag the blue line at the beginning or conclusion of your clip to the other side to remove it from your movie. To watch your edited video, click Preview, and then Save if you're satisfied with it.
Add an end screen to your video.
Click the end screen button at the bottom of your timeline panel to give your visitors the opportunity to watch one of your related videos, playlists, or subscribe to your channel. The end screen icon is highlighted in red in the image below.
By choosing Apply template in the pop-up box, you can upload an existing end screen template, or choose from the editor's native options: Video, Playlist, Subscribe, Channel, or Link.
Read:
How to Add Music to Your Videos?
YouTube Studio makes it simple to add copyright music to your song on Youtube Videos and even has its own collection of tracks available for usage. However, once you've added this music, you won't be able to trim the video, and doing so will also mute the video's pre-existing audio.
As a result, you should only add music after you've completed any cutting and if you don't want to use the video's original soundtrack (if there was any.)
In the Audio section of the video timeline, click the "+" symbol.
You'll find a collection of audio tracks that you can utilize without attribution in monetized videos. To preview a track, click the "Play" sign, and then "Add" to insert it into your video.
Wait a few moments for the video to load before clicking "Save."
How to Edit Videos for YouTube?
While knowing how to edit videos is essential, it is also important to ensure that you are editing videos into a finished product that consumers are interested in.
Make interesting thumbnails for each video.
Thumbnails are the first thing your viewers see before watching your video, so they are your first opportunity to grab their attention and attract them.
Thumbnail images can be screenshots of certain moments in your movies or text-based titles.
Add a Story
Just as we do when we read a book, we want the videos we watch to tell a story. This means that your movies should have a logical flow and adhere to the basic principles of storytelling, such as having a beginning, middle, and conclusion.
Read:
Use engaging elements in all your videos.
Adding engaging aspects to your videos during editing is a great method to keep your audience engaged in addition to telling the story.
Images, text and shapes, animations, music, and interesting transitions are all examples of engaging features.
Create a Standard Video Editing Style.
Developing a basic editing style that you'll utilize and apply to every video is one of the finest methods to simplify your editing process and keep your audience engaged.
This includes a consistent editing style, thumbnail style, music, transitions, and any other additional features that you will constantly use.
Maintain a Simple Approach.
Although it may be tempting to do everything possible to attract your audience, it is also essential to keep things simple and not overwhelming your viewers. Too many unnecessary transitions, loud music, pictures, and text might detract from the content of your video and have the opposite impact.
Video editing can be difficult, especially if you have to sit in front of a computer for long periods of time. It's easy to second-guess your work, but taking a break can help you come back refreshed, energized, and ready to make the final cut.
Take the time to learn what works best for the material you publish, develop a consistent editing strategy, and watch the views stream in.