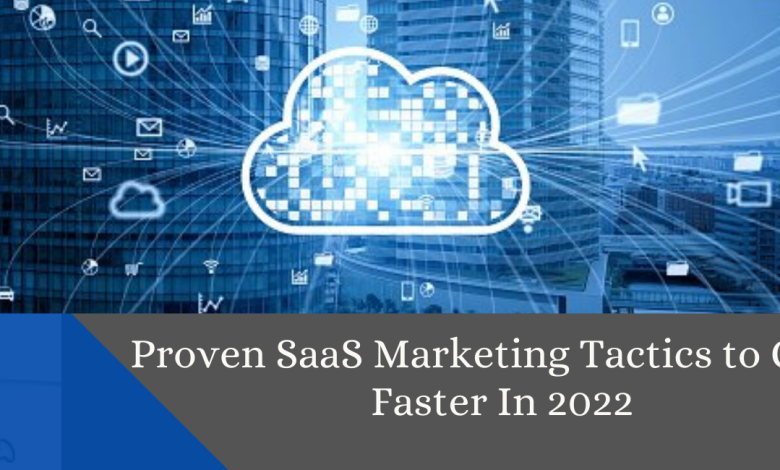 Software as a Service SaaS is an online business model in which software is distributed to third-party host applications and makes customers over the internet. SaaS is one of the main categories of cloud internet computing. If you serving in this industry then you are about to boom faster. SaaS generates huge revenue after dominating the market. The question that burns here is how to dominate the market? What are the ways and means for the SaaS dominancy? You should have to follow these SaaS marketing tactics provided by Getuplead to be dominant in the market. These five tried and approved tactics will surely be profitable to bring more traffic to your site.
Read More:
Launch Referral Program
The referral program is a system in which you offer your available customers to involve their family and friends on your site through their reference. On joining the new customer, you offer them some reward at each 0f his referred customer. This process has advantages for the site, as it promotes brand awareness to different consumers without spending money on new consumers joining. The old customers get rewards in terms of points or credit for motivating others to use the SaaS. If your SaaS is related to transportation then you can offer the consumers to motivate their friends to use this SaaS as a result they'll get 50 off on a ride at each referral.
Giveaways and Discounts
Giveaways of the services are a psychological technique to build trust and placement among the public. It creates a sense that you're not only selling your services or products but working to facilitate bitterly to the customers. You should do multiple giveaways experience as it is also a tool to judge the liking and disliking of the customers, analyze the results of the giveaways, and then spend more investment perfect place. If your site is providing online tools then choose a specific time of giveaway to engage more and more organic reach, Giveaway volume should be according to the profit margin of the site.
Moreover, Discounts on the entire prices of the products or services on a special occasion help more and more customers to reach your software. You can generate a discount at the beginning of the year or any month. An attractive discount for customers must be above 30% but in many cases, it depends upon quality.
Content Marketing Strategy
Content marketing of the SaaS generates more leads by attracting and engaging them on the content in minimal investment. The richer your content will be, the more audience you will reach. SaaS companies can use content marketing as a major tool for growth. Millions of people find the solution to their problems through content, they are the most potential audience of the SaaS. To produce customers you should consistently create high-quality and personally gathered material without any plagiarism. In this way, your content SEO must be optimized. Moreover, add some informative material to provide some guidance in your content about basic problems with related videos. Thus, Content marketing is a great SaaS marketing tact.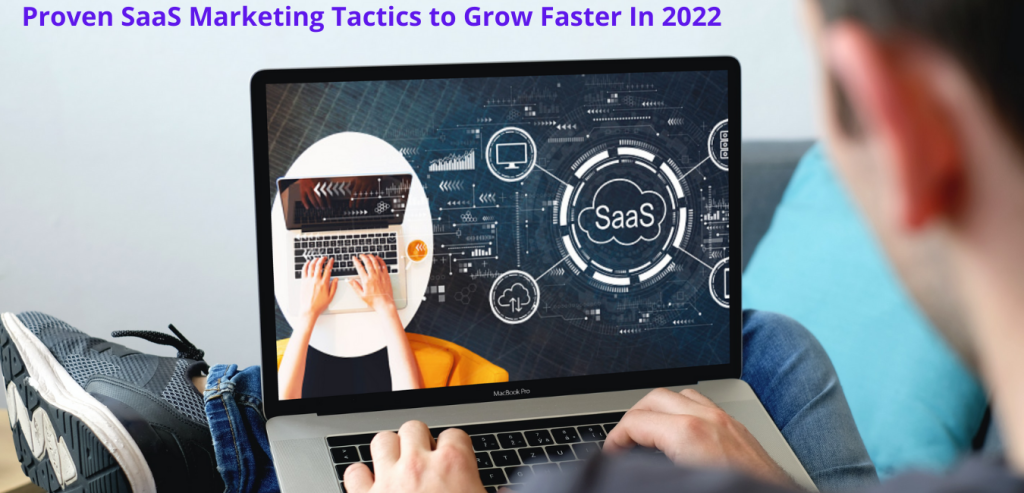 Social Media Ads Strategy
Almost 4.4 billion people in the world use social media on daily basis and explore different features. Promoting the SaaS on social media is the best technique of its kind. Through social media ads, you can generate more leads, brand awareness, and sales.
On social media platforms, multiple influencers have a huge fan following, you can promote your site by hiring them for advertisement.
Additionally, you can create multiple ad sets on Facebook and after testing their performance you can run the best-performed ad campaign of your SaaS. You can integrate the ad campaign with your software as a result interested people will be directed towards your site.
LinkedIn ads are also profitable and responsive in running successful ads campaigns instead of traditional email marketing to drive traffic on the website. You can create native ads on a lower budget through this platform.
Read More:
Create Reviews on Sites
Many customers before making a purchase want satisfaction about that. For his satisfaction your SaaS reviews on different review sites are necessary. To gain customer trust, ensure the proper solution is finely depicted on those review sites. Send your SaaS details and features to the editorial team of the different websites and ask them to build a review for your software.
Final Words
The above deeply described SaaS marketing tactics to promote to grow faster in this advanced era are absolutely helpful. Growing is much difficult in this competitive world but, you should adopt these five major tactics to grow faster in this SaaS-filled world. Use all these, the one which performs faster in your case is your SaaS marketing strategy.